Monthly Sewing Contest
Are you a pattern hoarder?! Meaning...do you buy patterns because they're on sale but then never get around to sewing them! Well here's an opportunity to score a sale and an incentive to sew our Pattern Of The Month (POTM) with a chance to win another one!
Every First Friday of the month we feature one surprise pattern and provide a coupon code shared via newsletter & Facebook to purchase the surprise pattern at $5 for 24 hours only. After the 24 hours, the pattern will be 25% off for the remainder of the month. Throughout the month we'll have related pattern hacks & tutorials for you to try with your surprise pattern.
Here's how to win: Purchase, download, print and sew the monthly featured pattern. If you already have the featured pattern, perfect! That's more $$$ in your pocket to put toward fabric...because if you're like me, then you hoard fabric too ;) Once you've sewn the pattern, take some pretty pictures and post them to Instagram using the monthly # (hashtag). Be sure you follow us on Instagram too! Your picture(s) will show up in the slider below, making you eligible to WIN a free Lil Luxe Collection pdf pattern of choice! At the end of the month, the winner(s) will be contacted and featured here and in our next monthly newsletter. So what are you waiting for?! Put that pattern to use and start sewing our featured monthly pattern!! The world awaits your beautiful creation!
march Featured Pattern
Calabria Top & Dress
Monthly Contest & Sale ends in...
Get the Calabria for $5!
Use the 24 hour flash coupon code: marchfirstfridayfiver
Valid 3/2/2018 12:00am - 3/3/2018 12:00am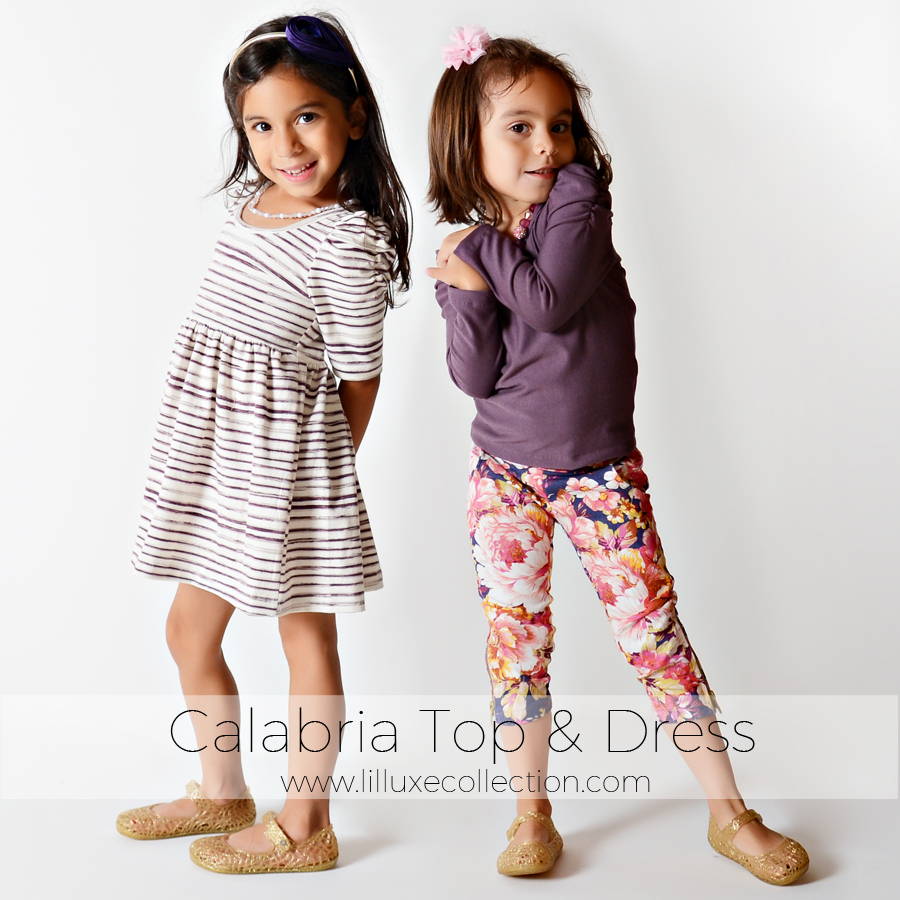 March Pattern of the month (POTM)
February Pattern Of The Month (POTM)
---
Sponsorship & Collaboration
For sponsorship and collaboration opportunities, please contact info@lilluxecollection.com
Scroll through some of our past sponsorships and collaborations.