After reading and looking through all the pictures,
VOTE HERE
!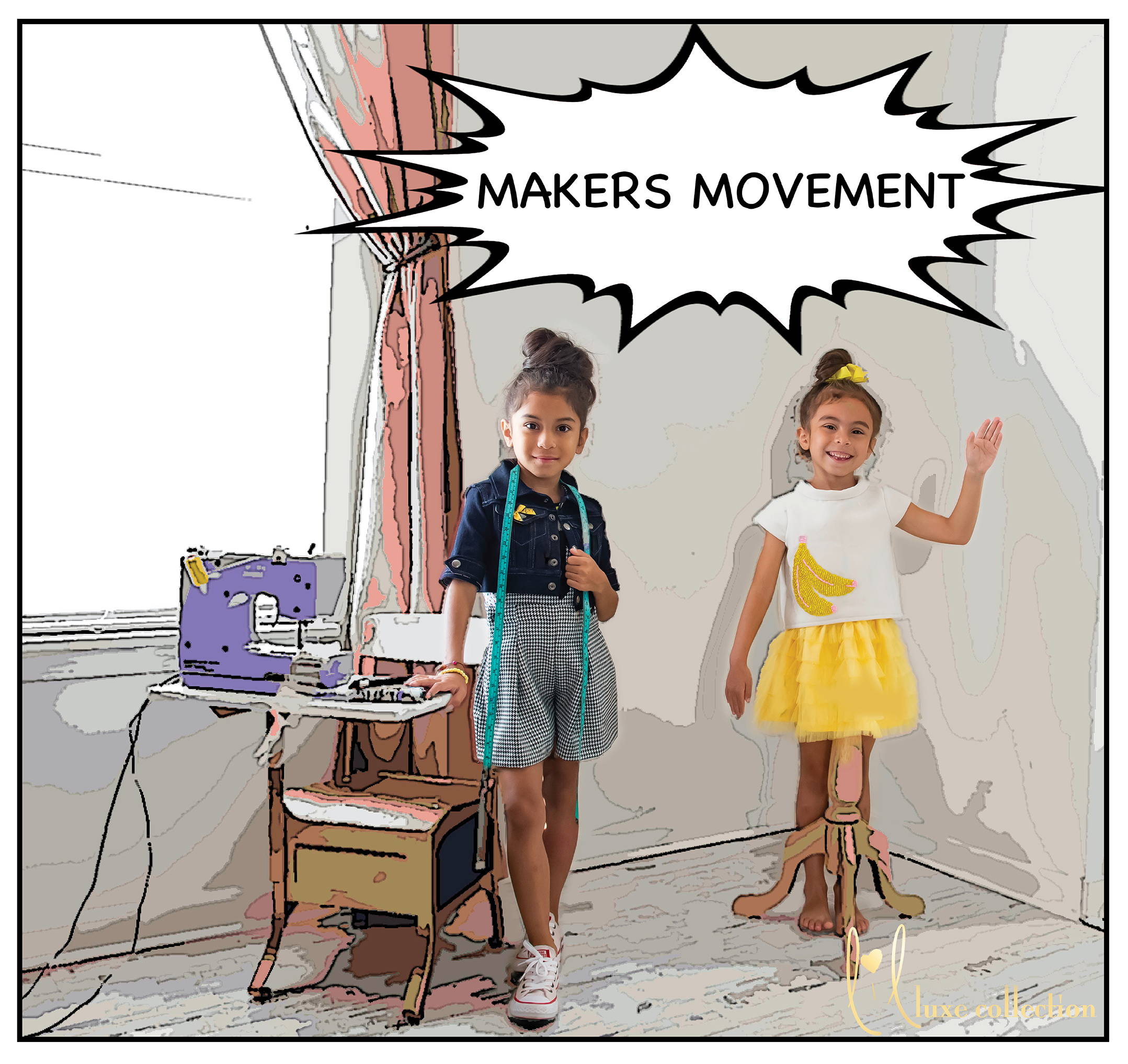 Woot! Week 3!! I've been waiting for the "Stroke of Genius" challenge all season! I knew exactly what I wanted to do and the pieces I wanted to make. For this challenge I chose Pop Art as my inspiration. By definition, "Pop Art is an art based on modern popular culture and the mass media, especially as a critical or ironic comment on traditional fine art values"....thank you google! I was inspired by how DIY has really exploded via Pinterest, blogs and other social media's over the last decade and created this "Makers Movement" that has paved the way for artists and makers of all types to really show their skill, introduce people to the love of handmade and for some even give them the opportunity to start their own business. See where I'm going with this?! For my makes this week I really focused on craftsmanship, creative details, different techniques and texture to really show how I have evolved as not only a pattern drafter but as a garment designer and creator. Every garment in this collection was drafted from a basic block that I created based on my daughters' measurements. I took the photos in my office and edited them in the classic pop art comic book style, removing the effects from the garments so the details were visible for the submission photos. We had some fun playing with filters and conversation bubbles that I added here on the blog for some comic relief of what it's like designing, sewing and photographing for these little divas.
Let it be known that no children were harmed during the making of these photos, LOL!! She merely stood behind the mannequin stand and lifted her skirt over the top ;)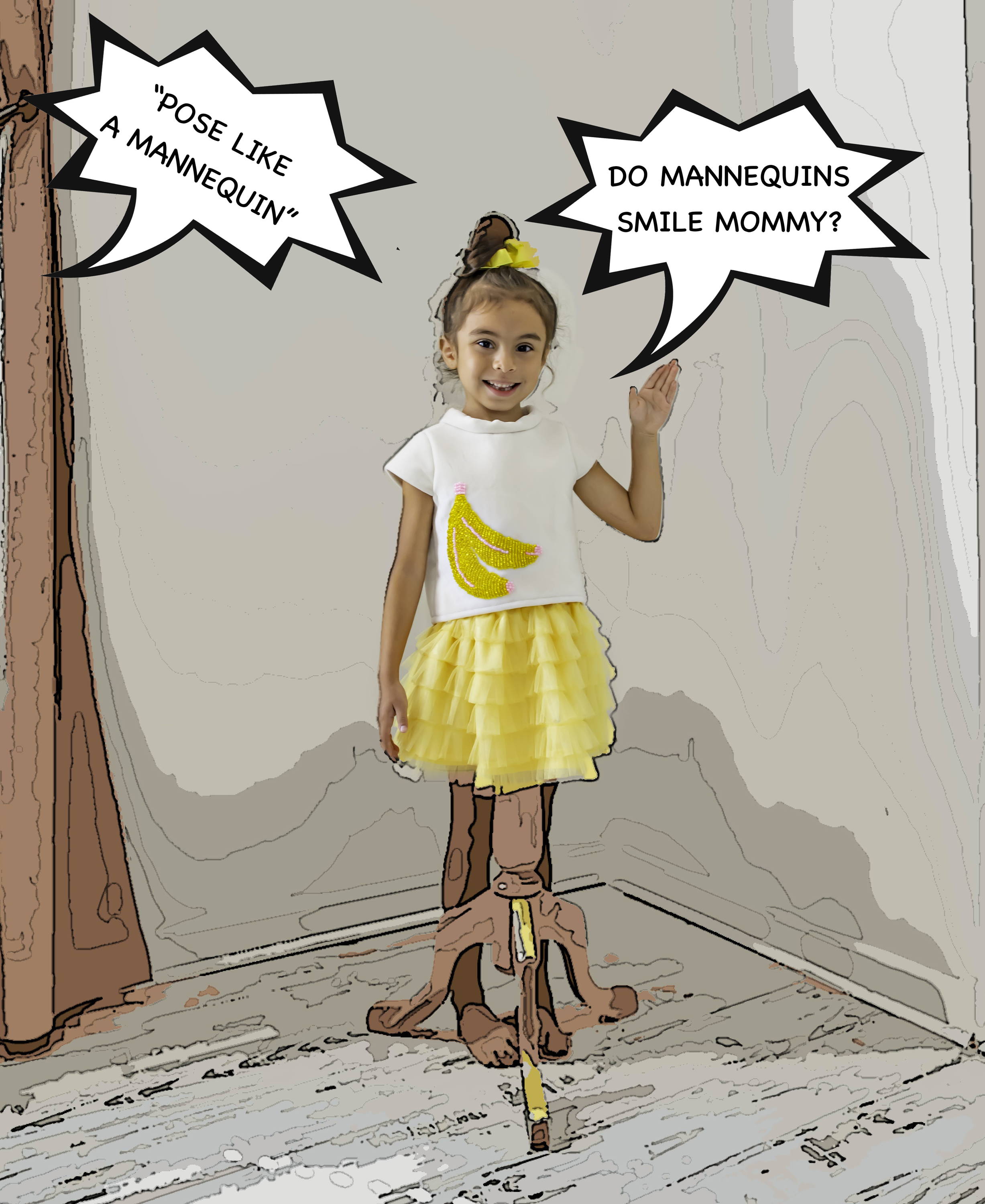 I'll start with the Jacket...oh the jacket...it was a labor of love that took three days to make. It has a classic denim look with a cropped style. It's entirely sewn with flat felled seams and a french seam along the arm/sides for a completely polished, beautiful inside. I fell in love with this fabric "Sewing Sorrows" by Alexander Henry (It was so fitting too!), so I used it on the back yoke of the jacket and along the front panels for a fun pop of color on the inside of the jacket. I also used it for the collar stand on the back of the jacket. The front pockets are fully functional and have the same A.H. fabric on the inside of flap. My daughter is quite crafty herself and loves the show "Making It." During the show she kept saying she wanted some overalls like the host wore so her wish is my command! The culotte overalls have a fun bow on the front with adjustable buttoned straps. I created a fold over, pleat along the sides to open/close them for easy on and off and keep with the general pleated design of the shorts. There's also a second button on the inside of the pleat that you can't see but it allows the front to pull closer to the waist for an even better fit. I love fitted garments and with this technique, depending on how far you space the button, the fit along the waist is adjustable. The shirt is simple woven top with an invisible zipper along the back and a two tone collar on the front, outlined in a black bias. Her look wouldn't be complete without some fun bracelets that we made together during a craft night and a notebook made with the A.H. fabric for her notes and measurements.
Be sure click the left and right arrows to scroll through the pictures.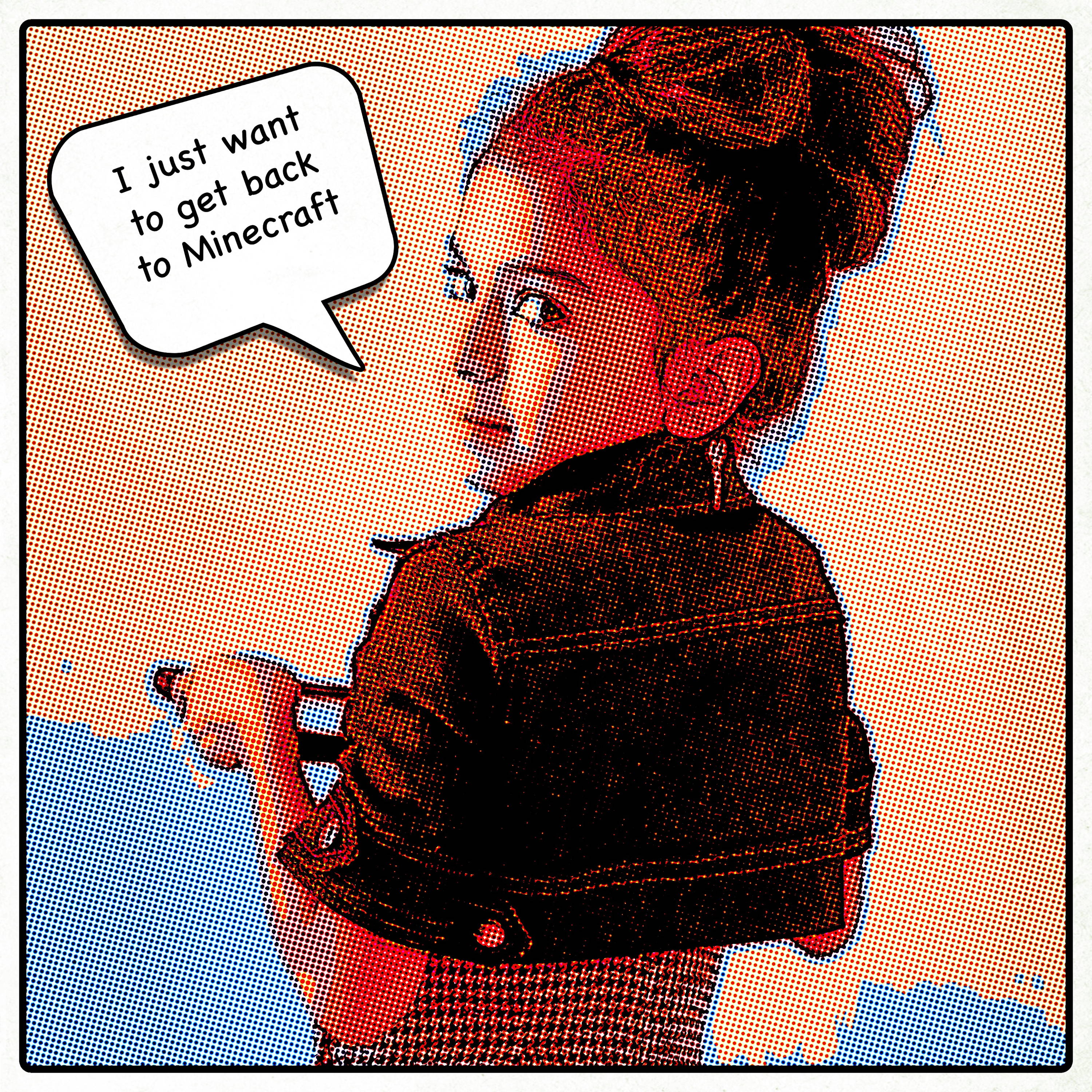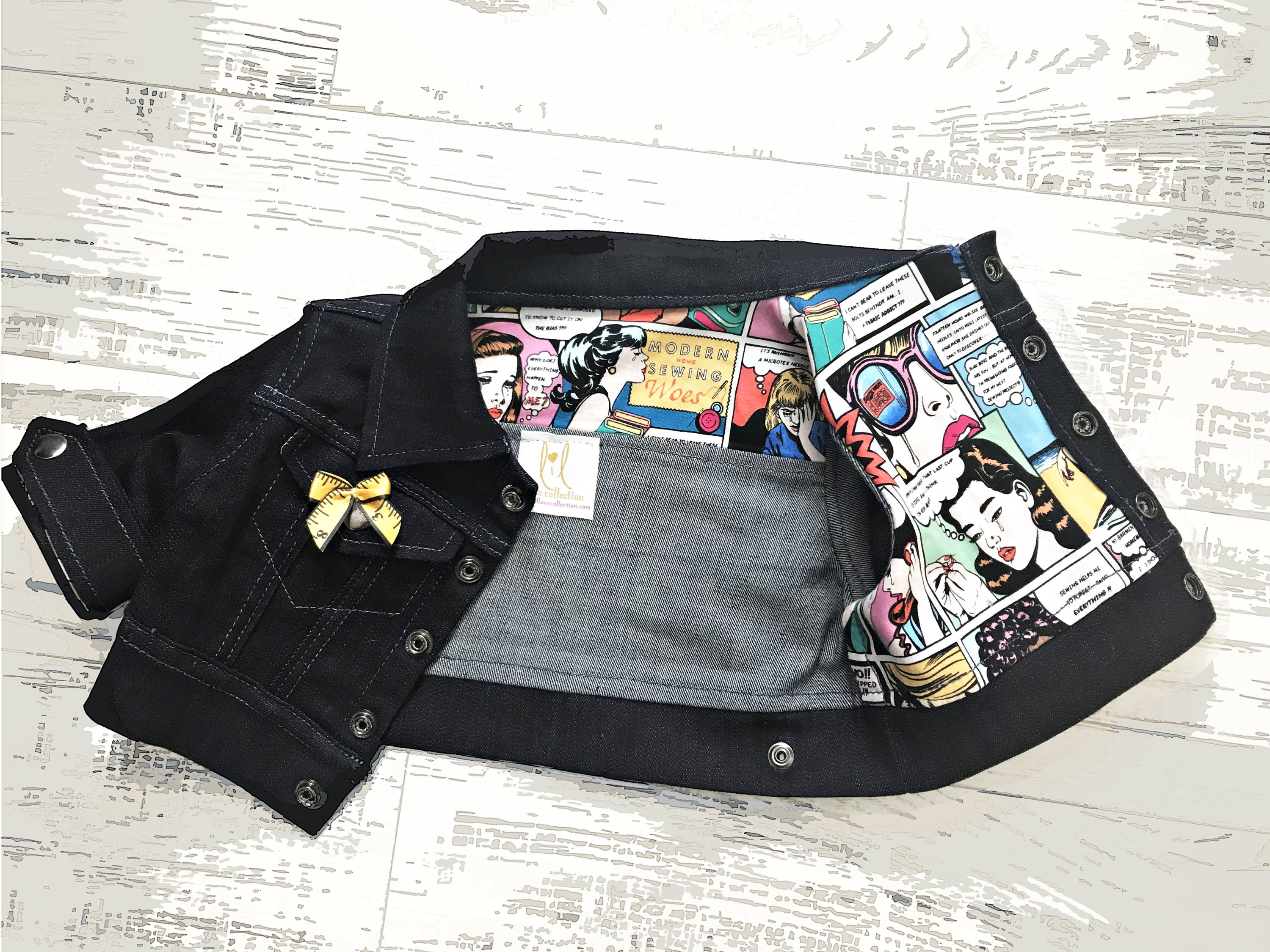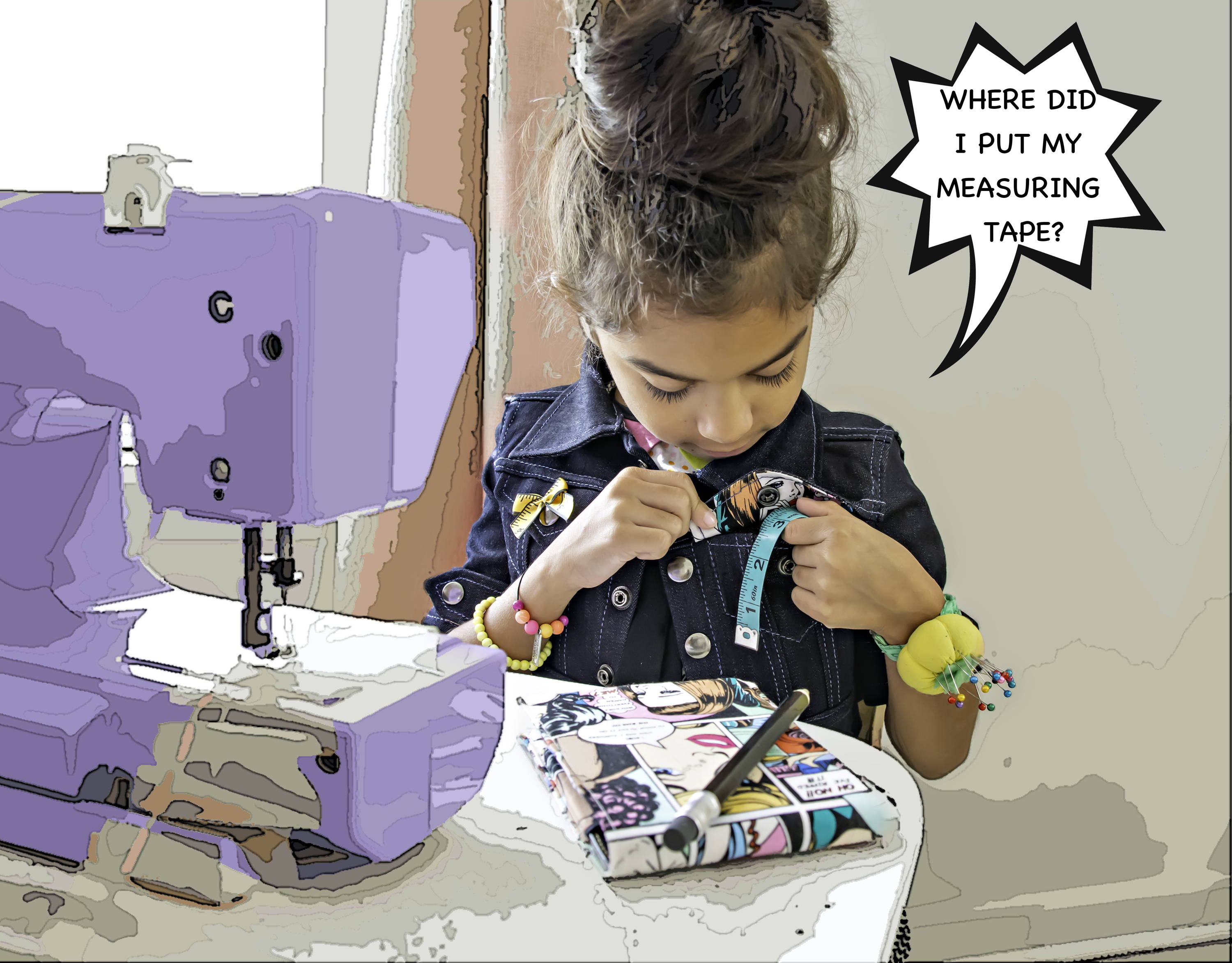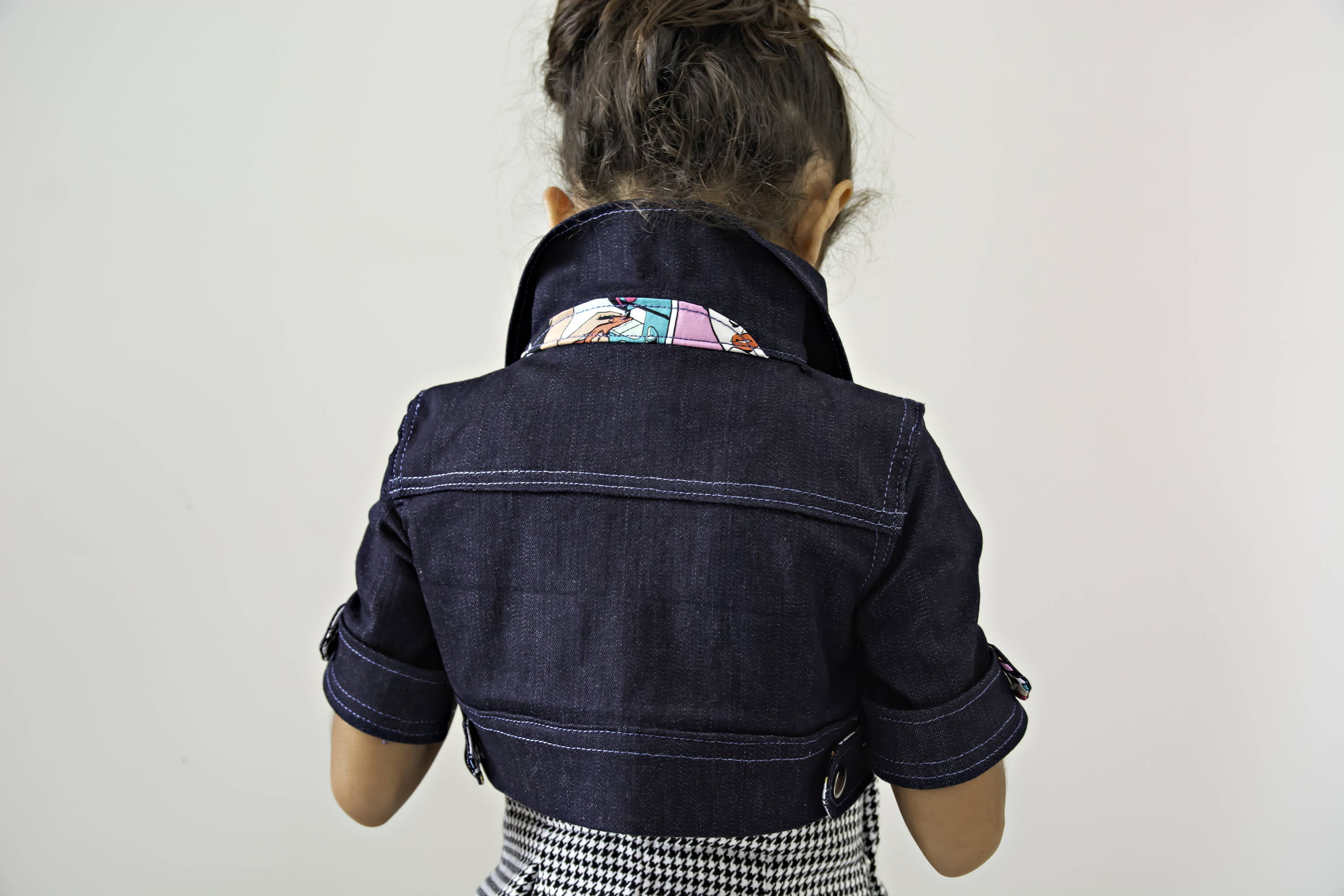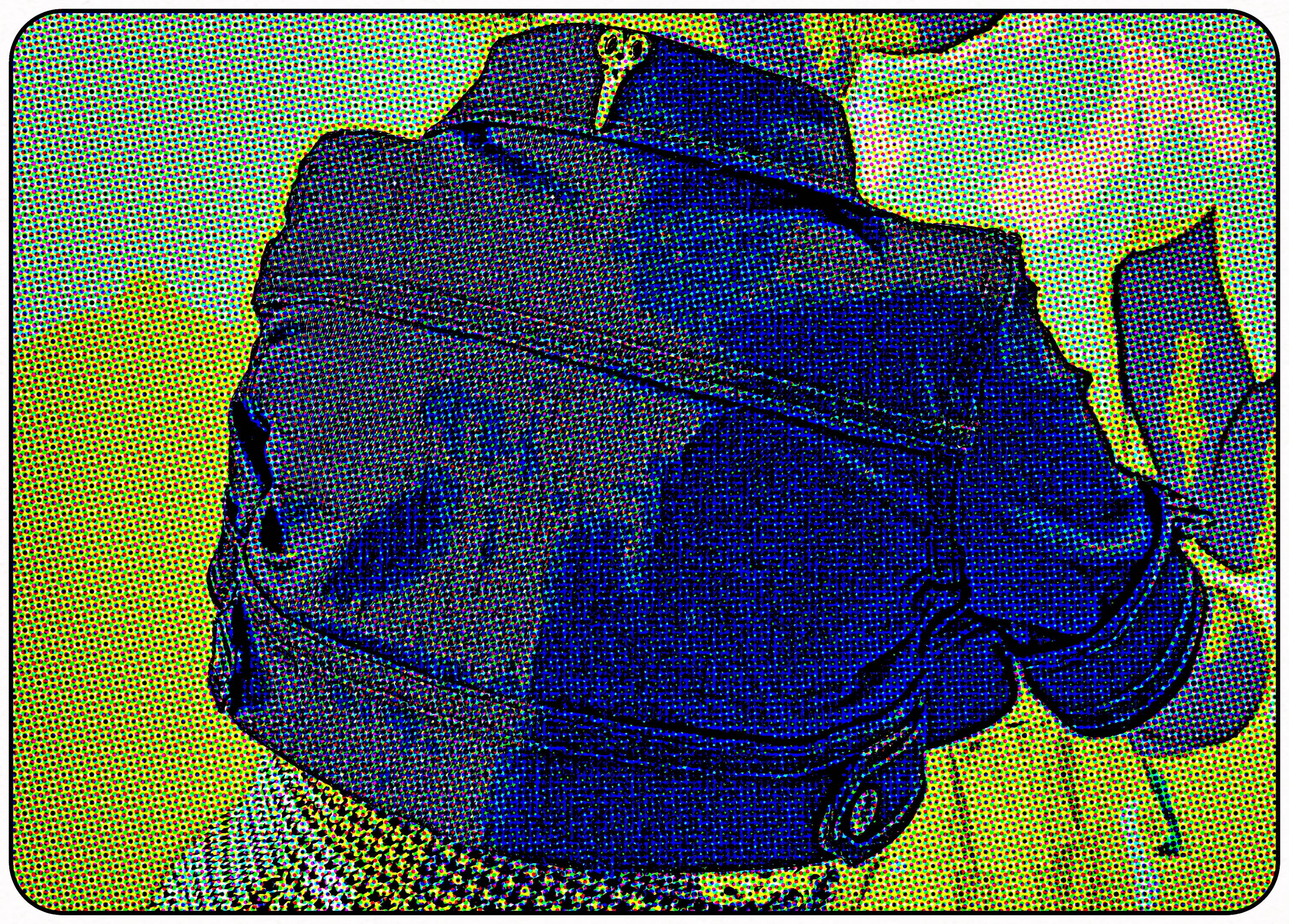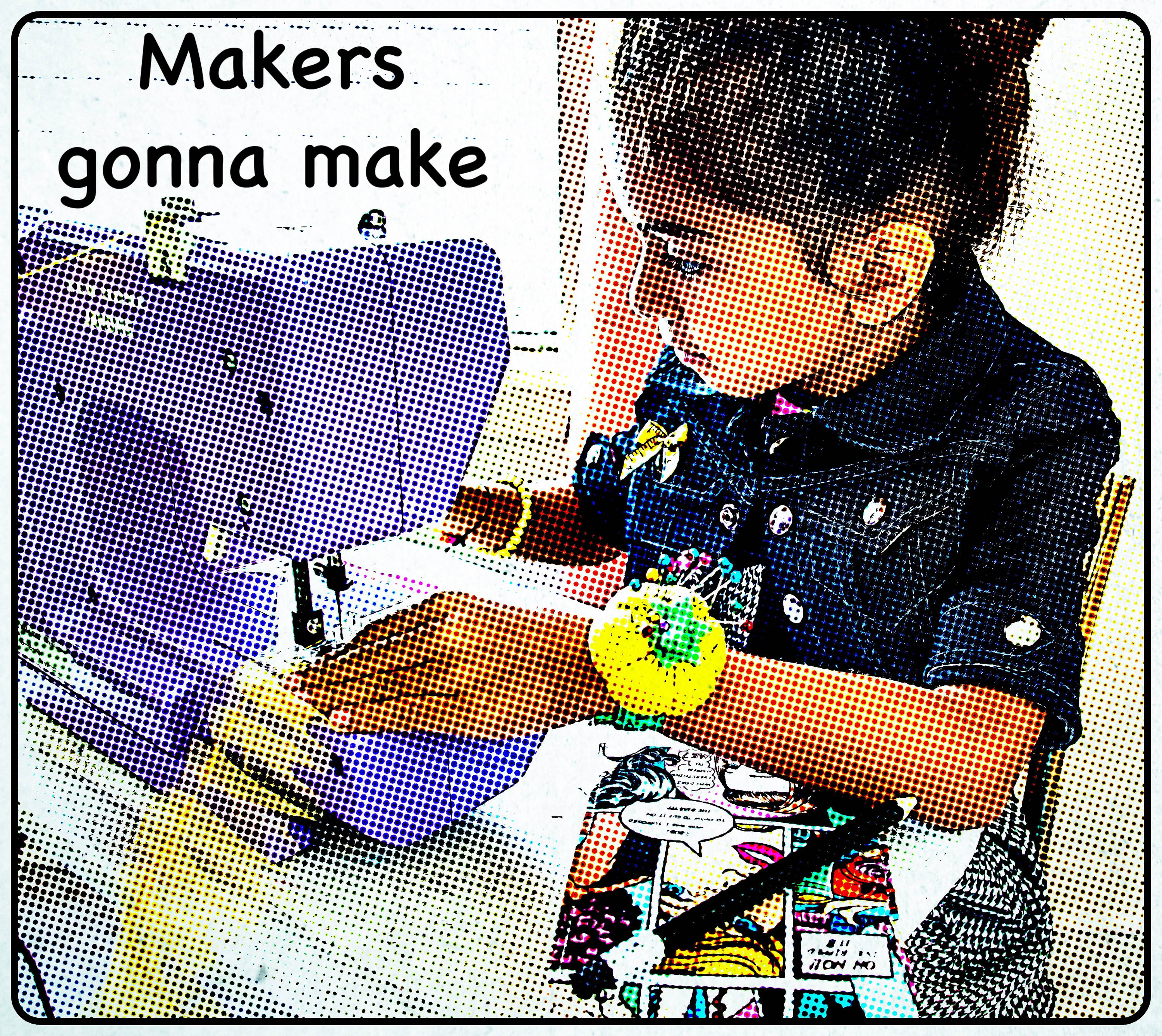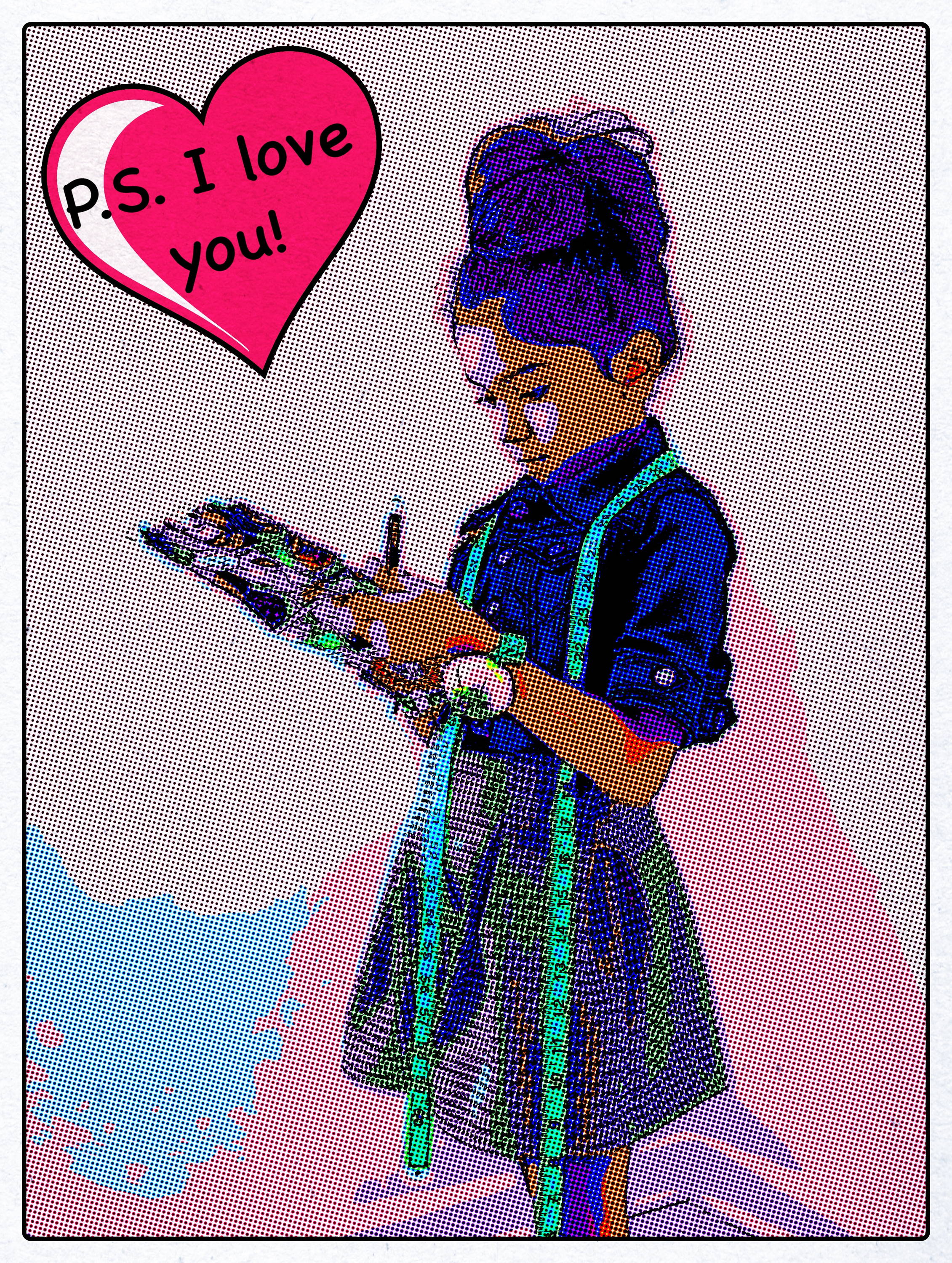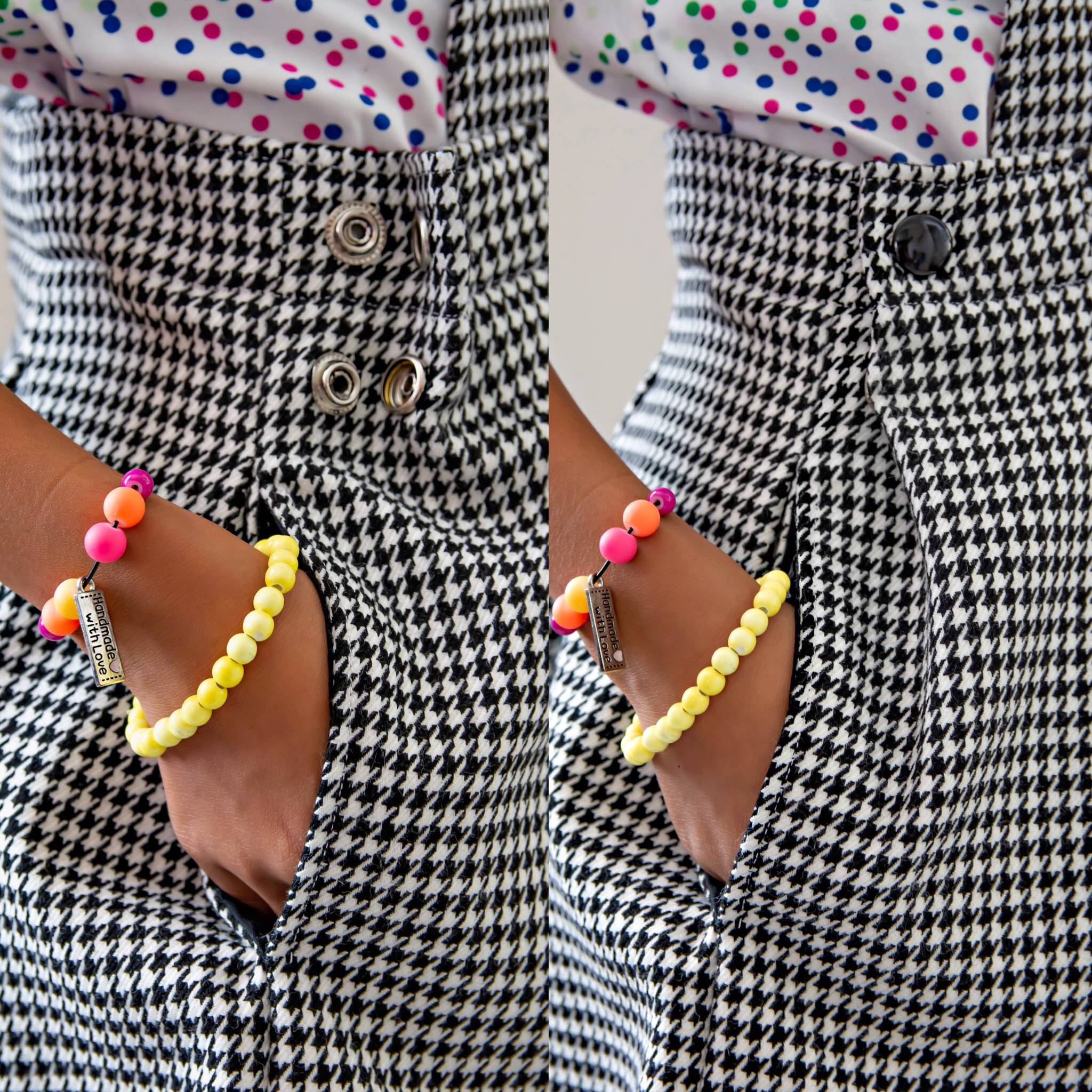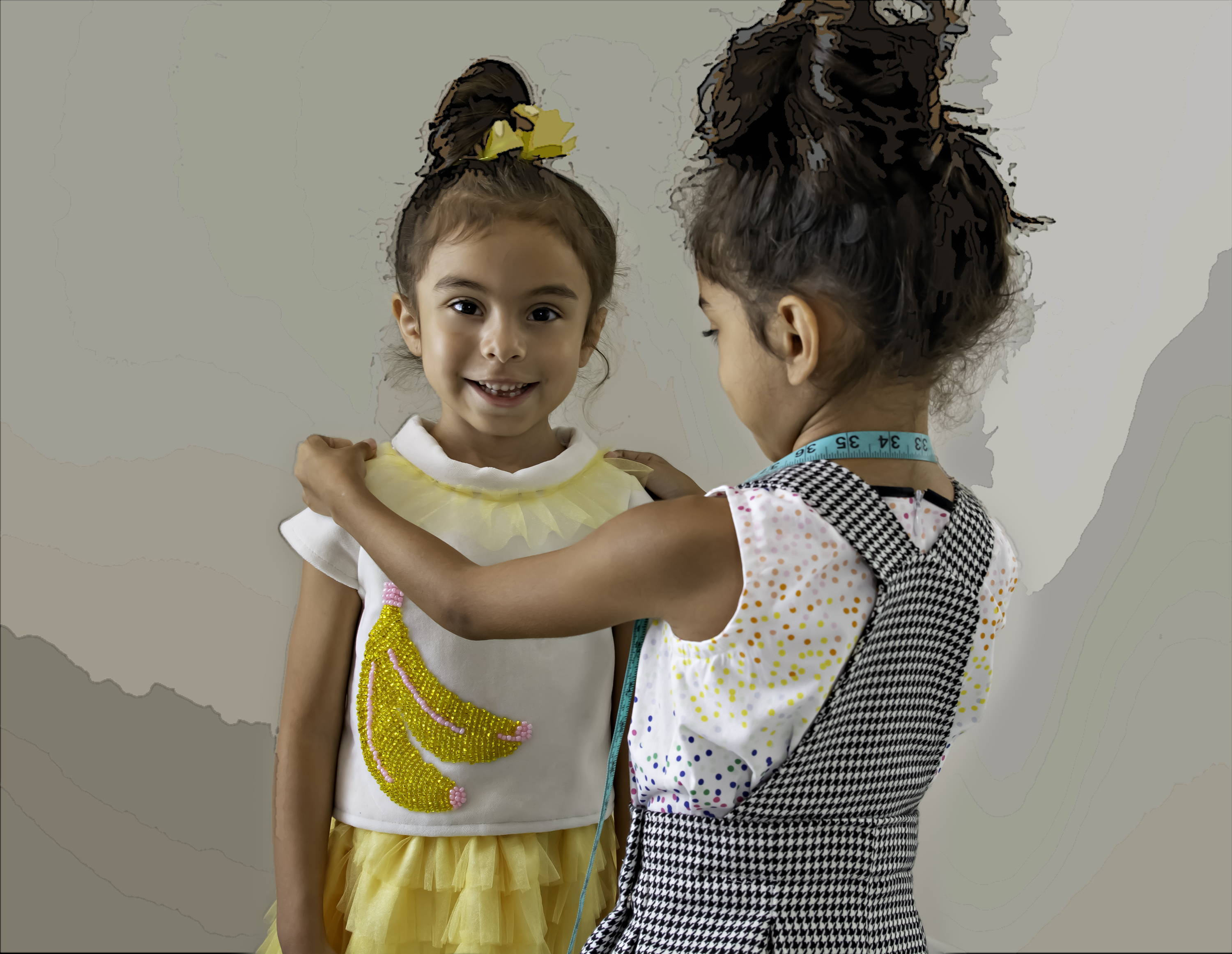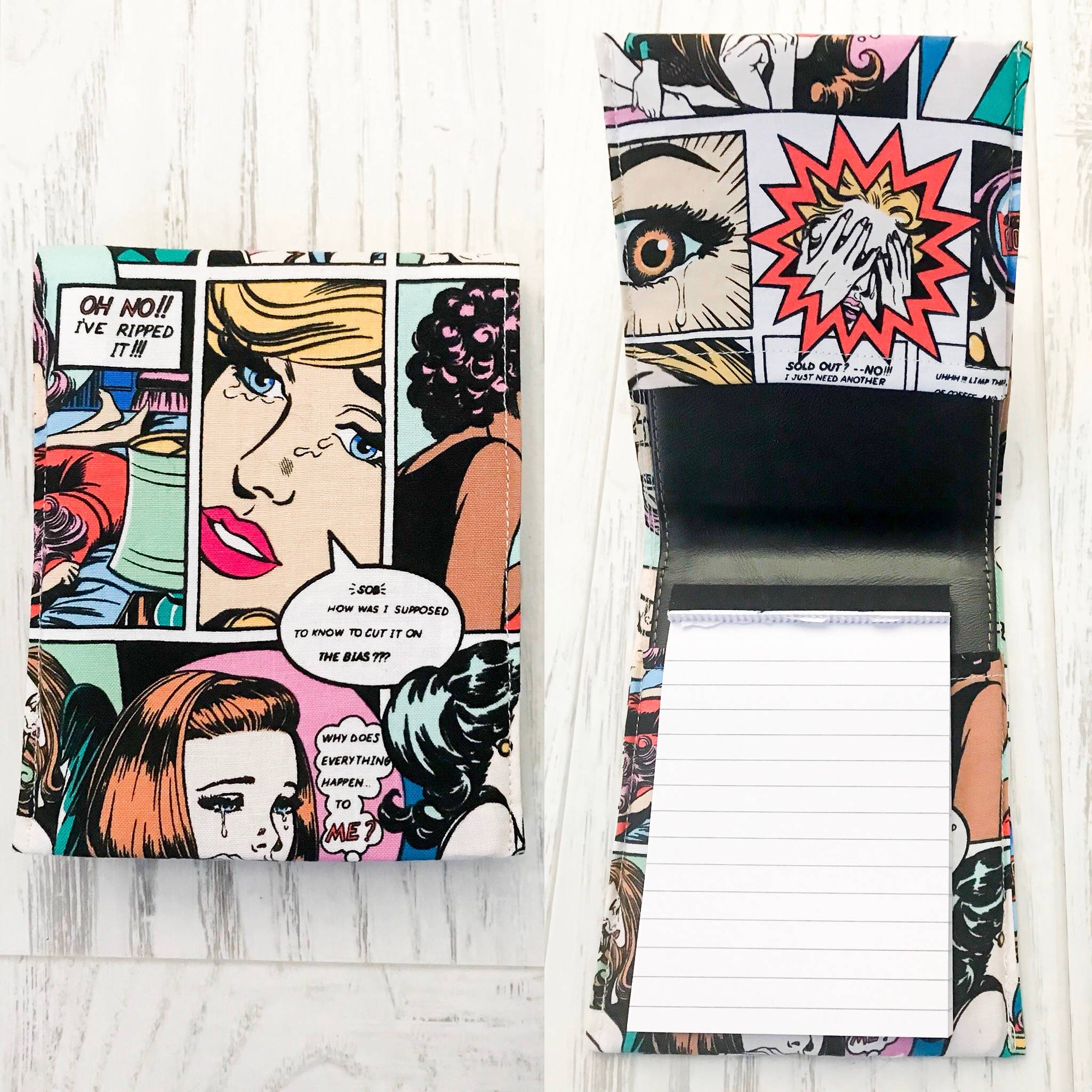 Now for the second look on my little "mannequin." ;) She completely enjoyed playing the part of the mannequin for this photoshoot...and now I know how to get her to stay still for pictures. All I have to say is "Be a mannequin!" and she'll stand still straight away, LOL! I designed the top to have the look of a dress form that my other daughter would be dressing/designing for in the photos. The fabric is a soft but heavy velvet, almost upholstery like that I got from the remnant bin at Joann's. I knew I would need something heavy that would keep its shape with the weight of the beads.   I love how the collar & sleeves mimick the shape of the dressform! The back keyhole opening closes with a simple button and elastic loop. The bananas are hand stitched on with a bead embroidered technique (another project that caused me sleepless nights). I attached them two at a time with clear thread so they would not be loose. My little one loves bananas and asked if I could make them scratch and sniff, LOL...maybe another time I can figure out how to achieve that for her ;) Each layer of the skirt is individually pleated then attached to a layer of tulle over a satin yellow lining. Each of the 6 layers of knife pleats took 40 minutes to create and sew in place.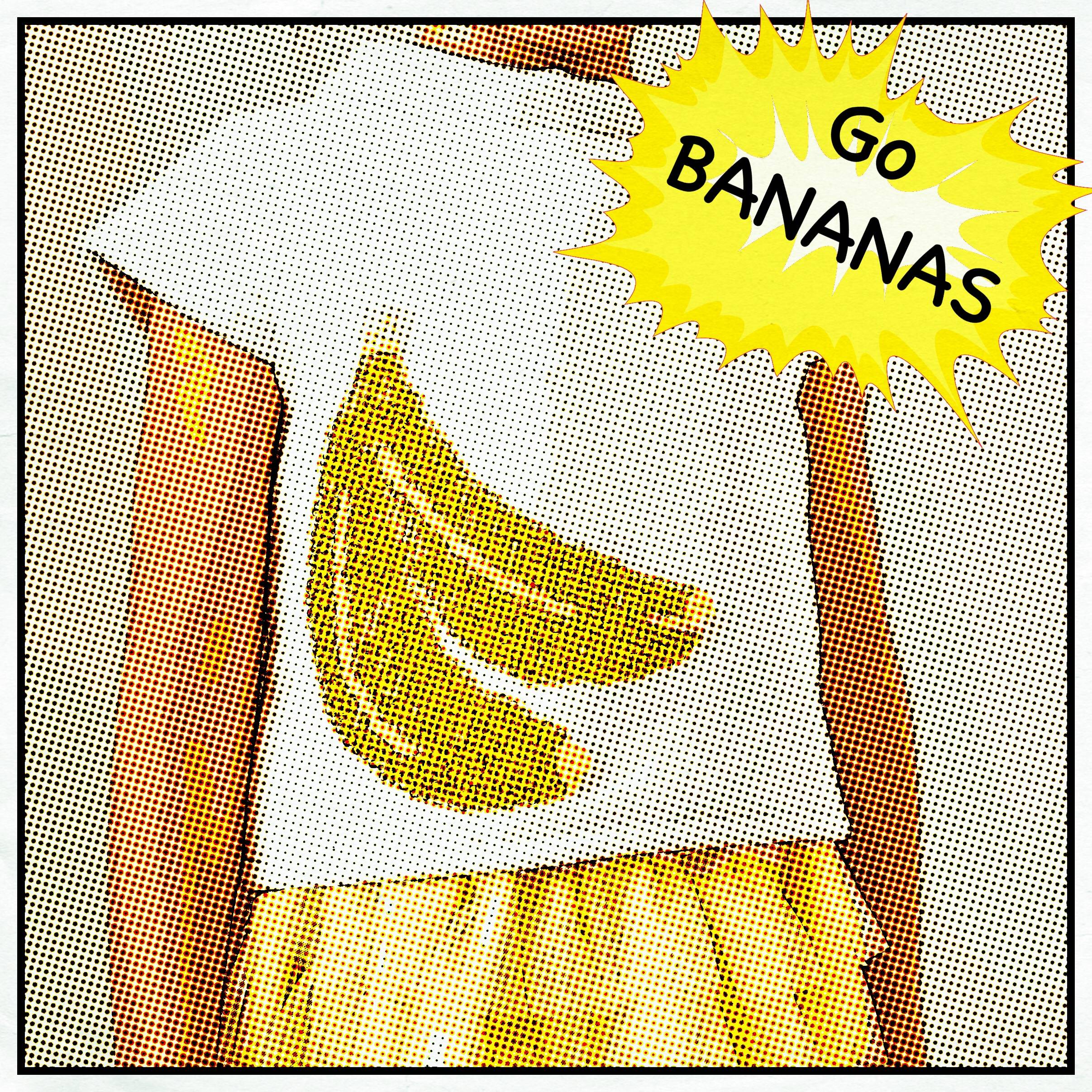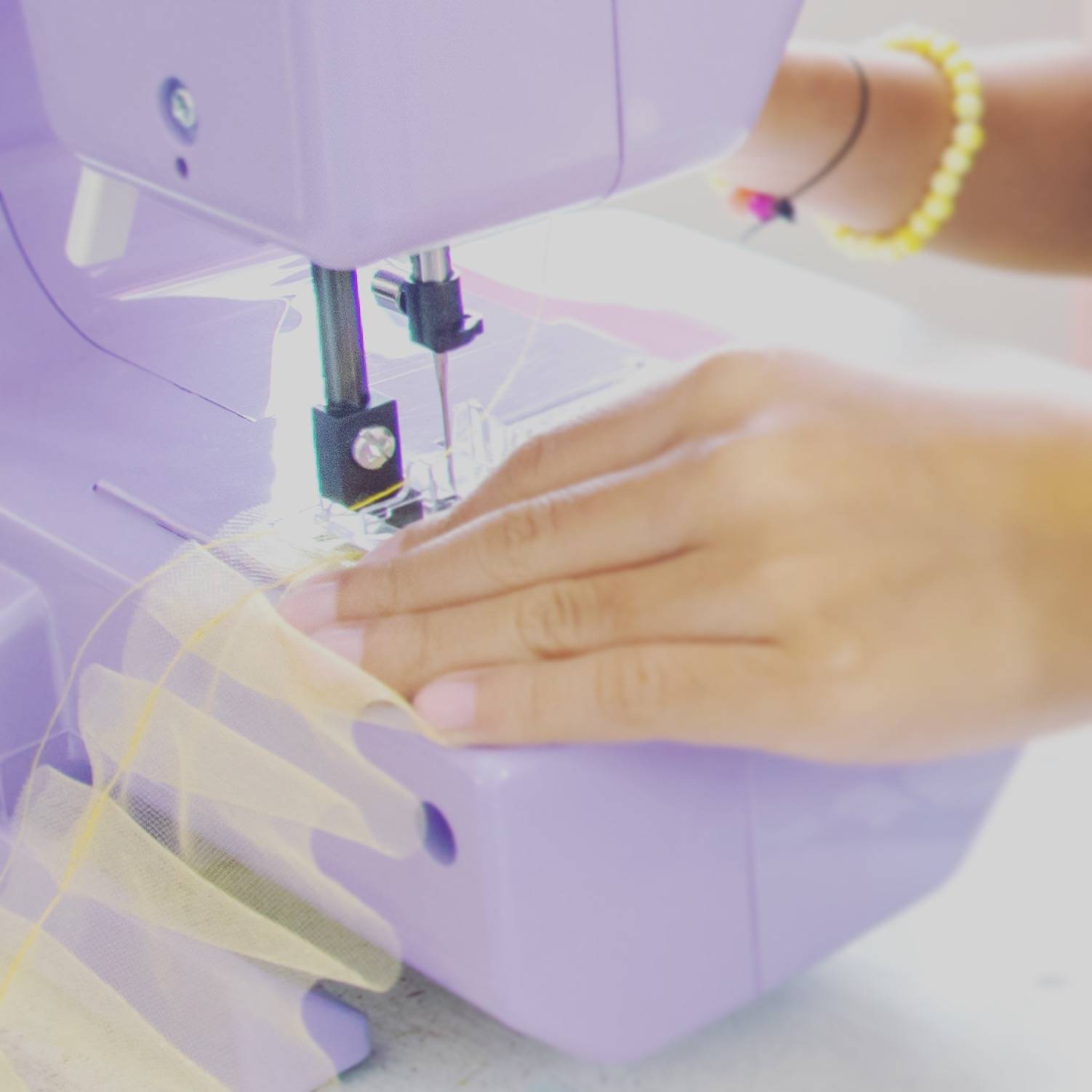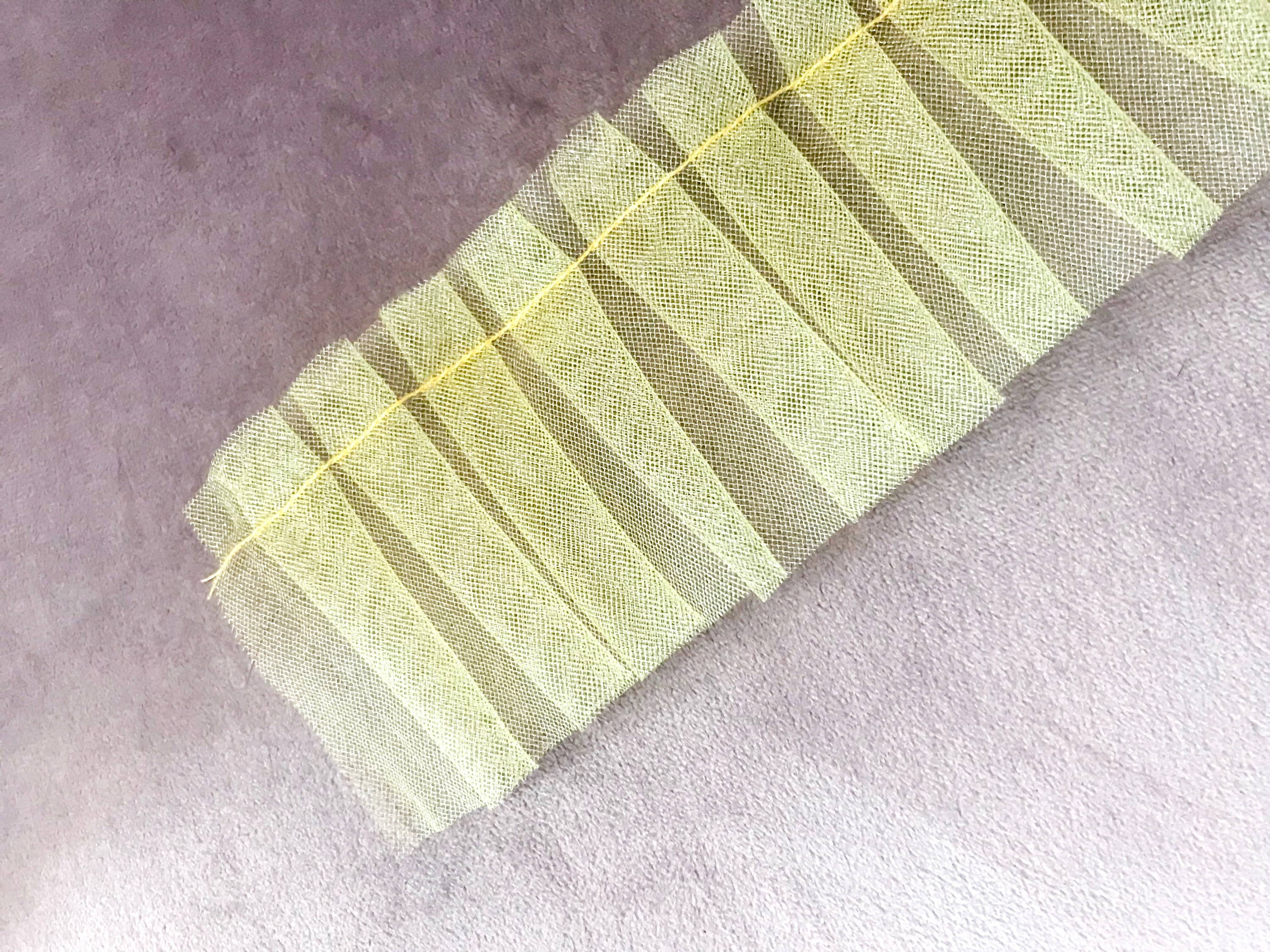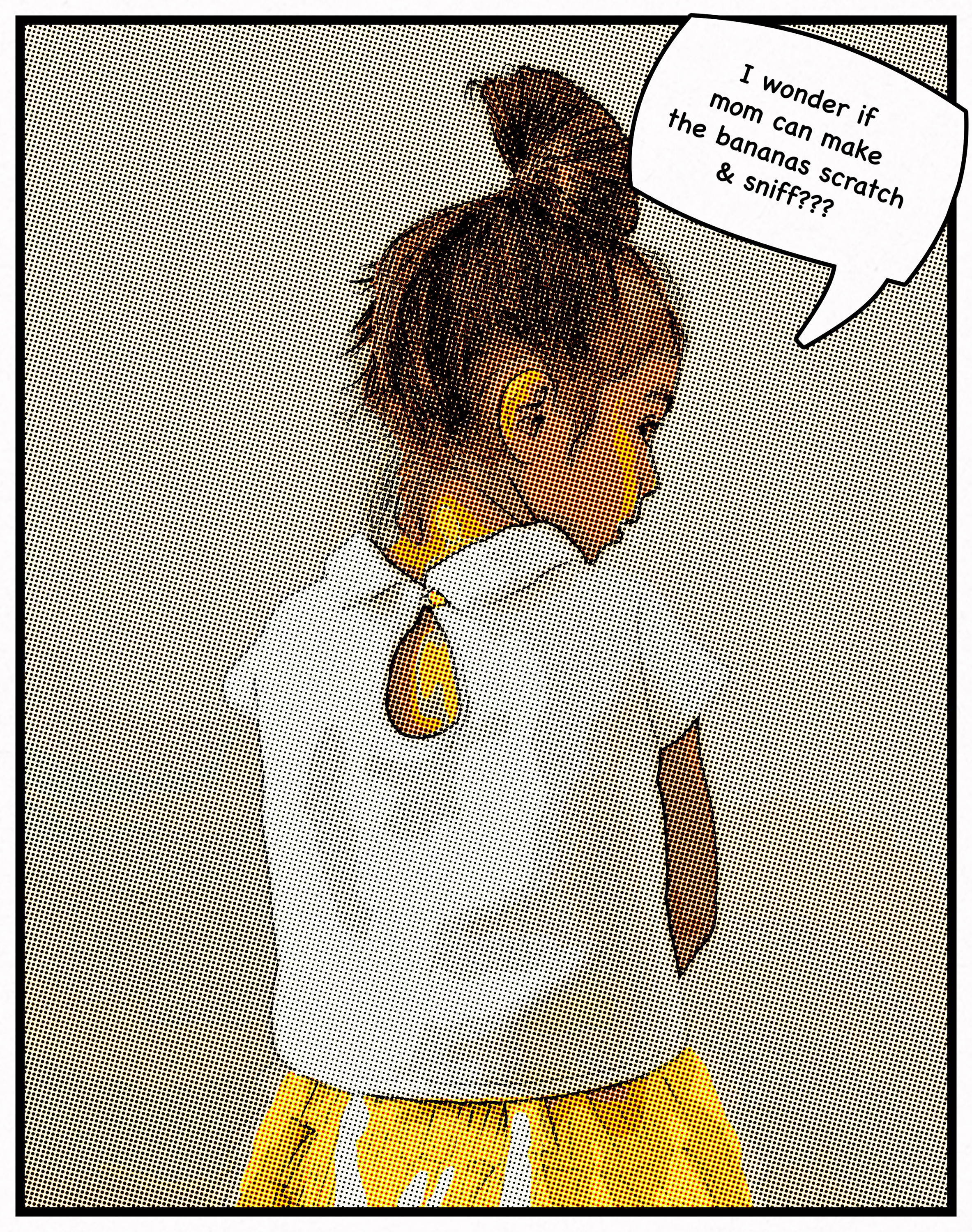 We had so much fun with this challenge! I really hope that through craft night with my daughters and their friends that some of these nostalgic moments crafting/sewing together will stick with them and they can pass on these skills to their children. My daughters love watching me work and it's my dearest hope and dream that I can instill a sense of love, creativity and entrepreneurship in their lives.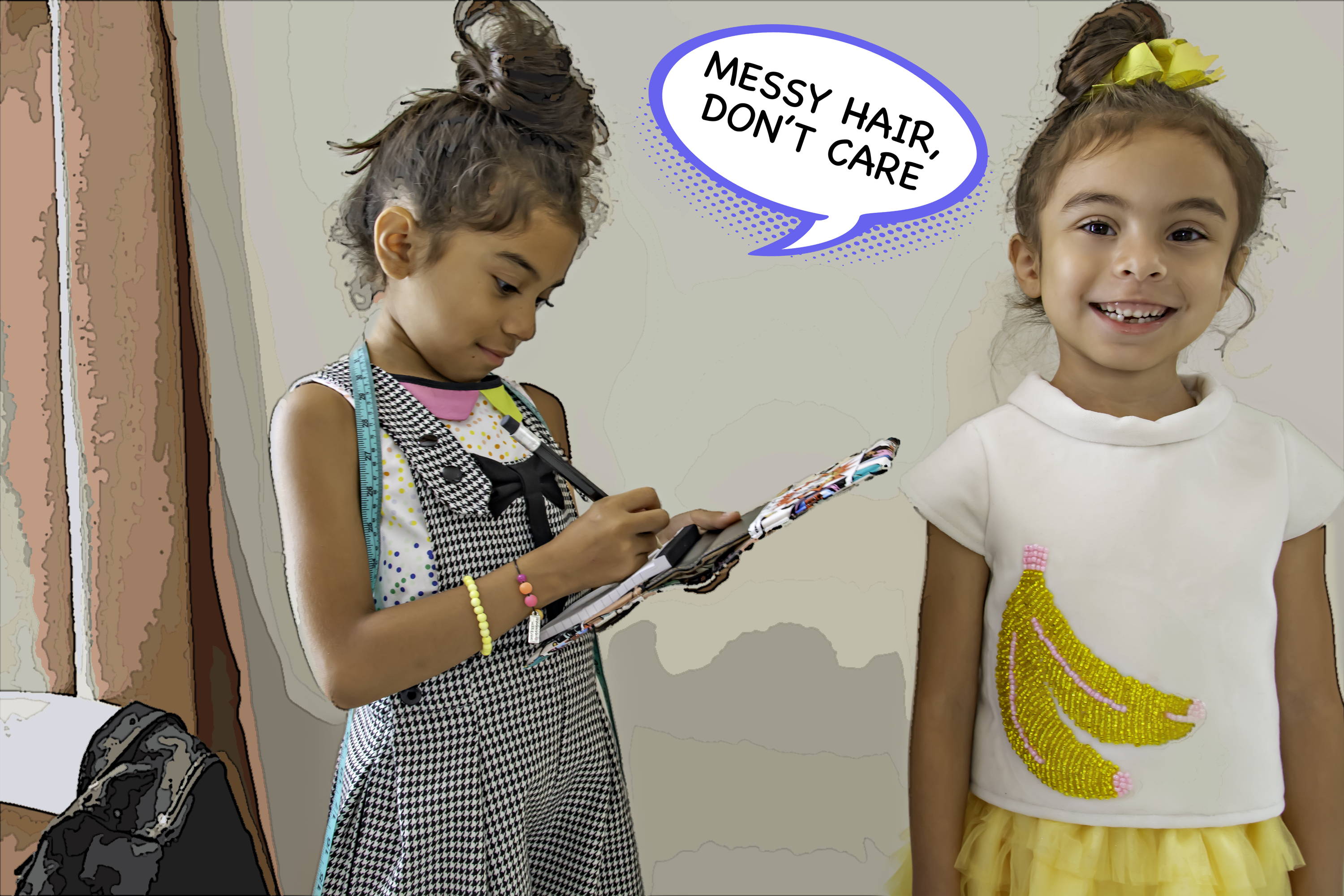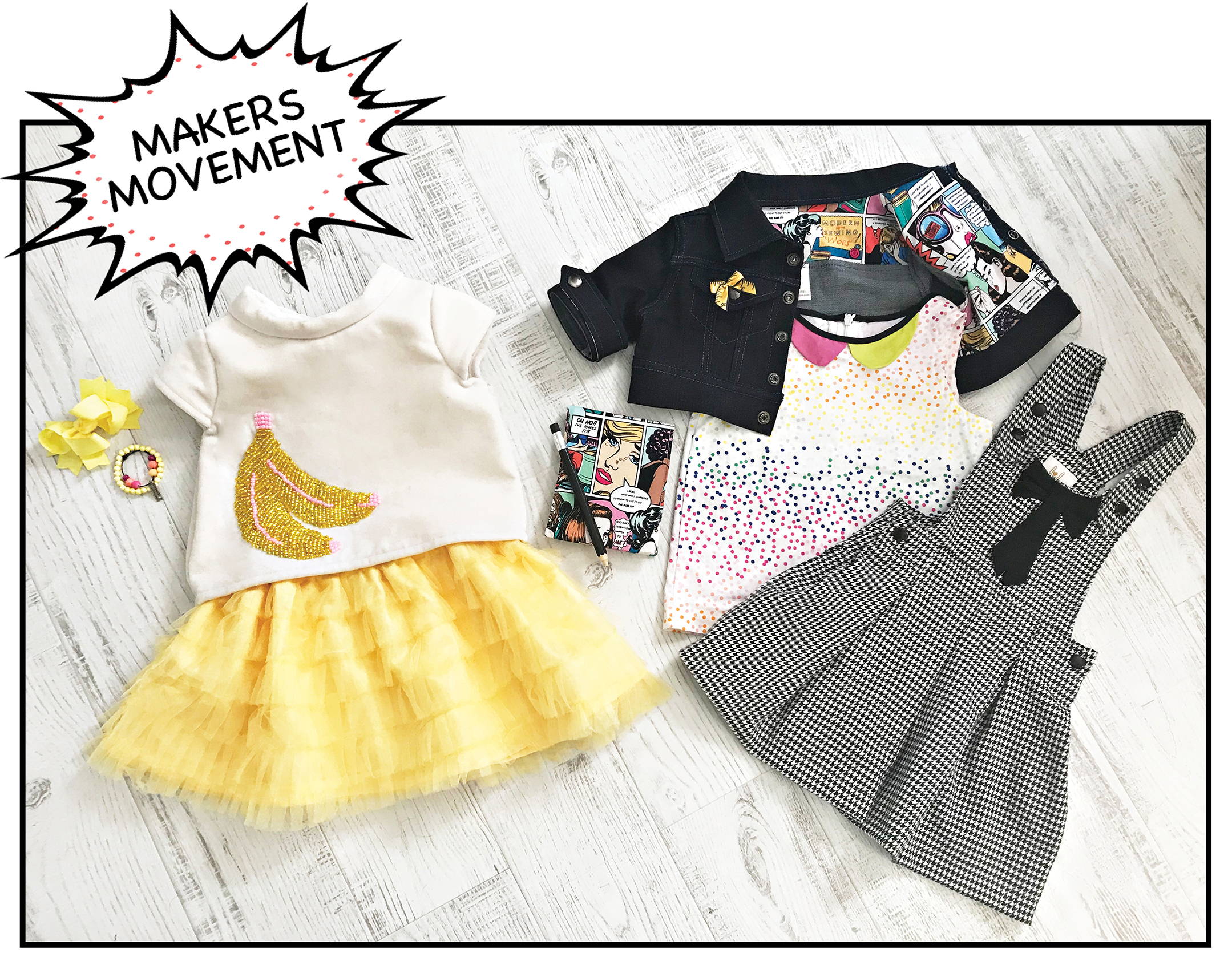 After reading and looking through all the pictures,
VOTE HERE
!