I don't know about your girls but my oldest daughter is Unicorn obsessed! I had just enough of this fabric to make her a Portia Tunic ...very luckily... because my other daughter wouldn't let her wear the other Portia Tunic I made.
She's a sassy one...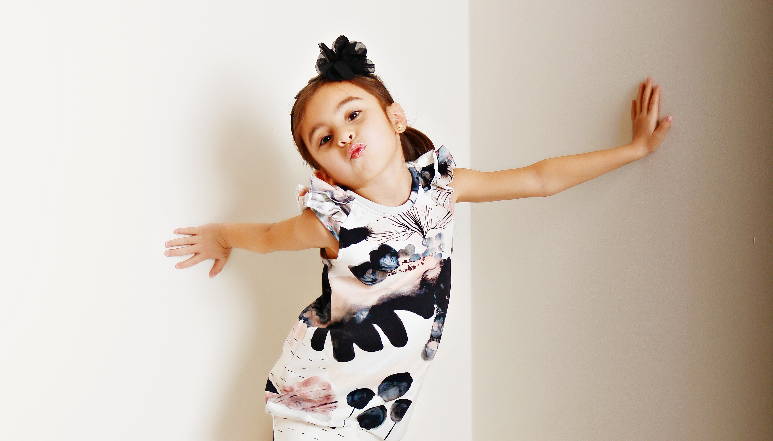 Overlay the front and back bodice pattern pieces onto a wide enough piece of paper for you to draw your new pattern onto.
Align the Sleeve bottom tier with the notches of the front and back bodice pieces. You'll need to flip the front bodice pattern piece but I've kept the writing on the illustrations for reference here.
Trace along the front bodice curve, continue up and around the Sleeve bottom tier until you end at the opposite back bodice curve (shown in purple).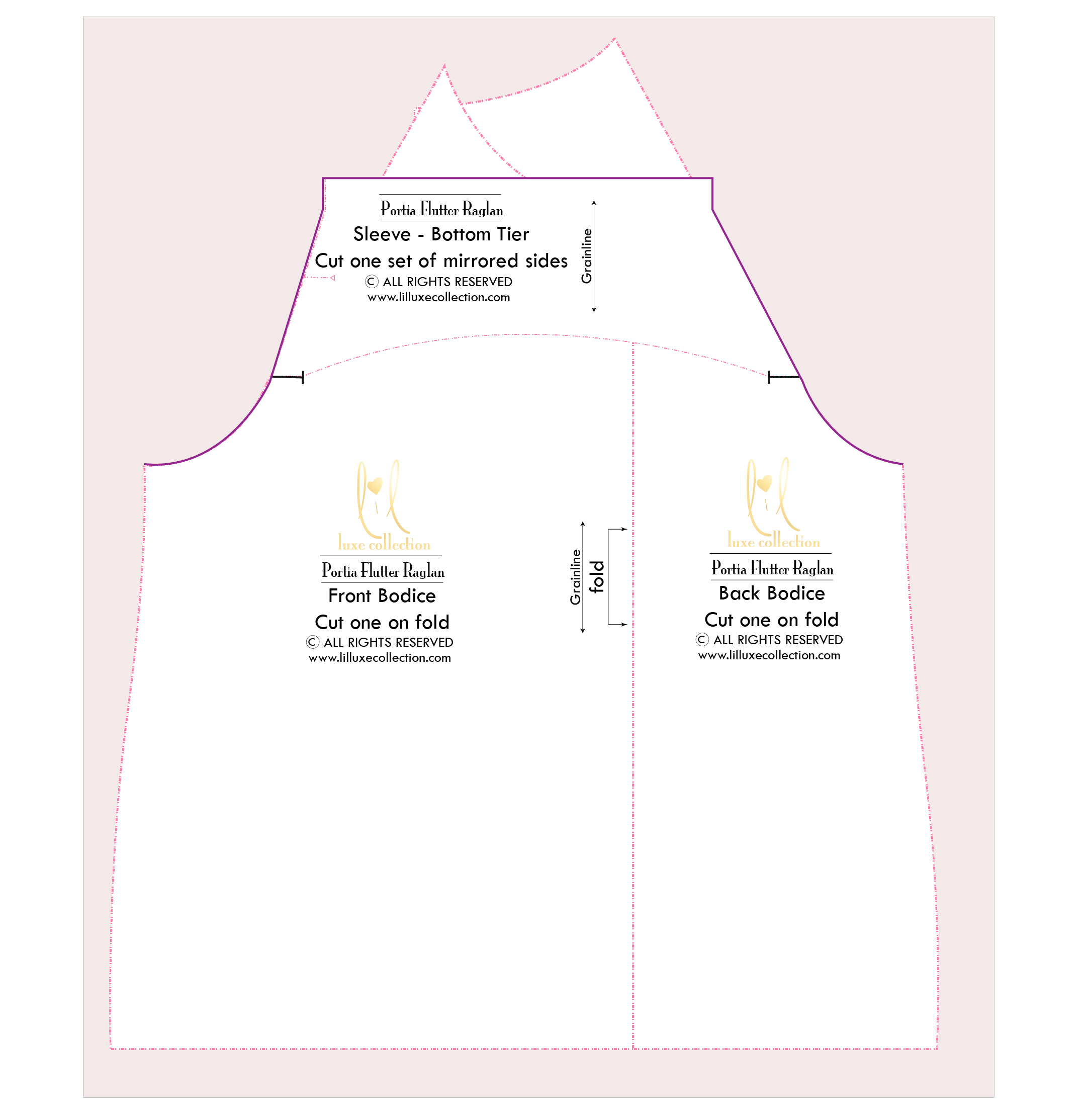 Use another sleeve pattern for length reference or measure from your model's underarm down to her elbow or wrist then add hem allowance (about an inch) for flipping the edge to the inside of the sleeve or just seam allowance (3/8" - 1cm) for adding a cuff. I made an extra pattern piece for mine because I wanted a cuff for easy hemming ;) Use another sleeve pattern for width reference or measure around your model's wrist or elbow and add 3/8" (1cm) seam allowance.
Draw in your measurements starting from the sleeve curves. The sleeve width should be centered with the top. And that's it! Make sure to mark the front sleeve notch and add your new pattern piece description/instruction and cut.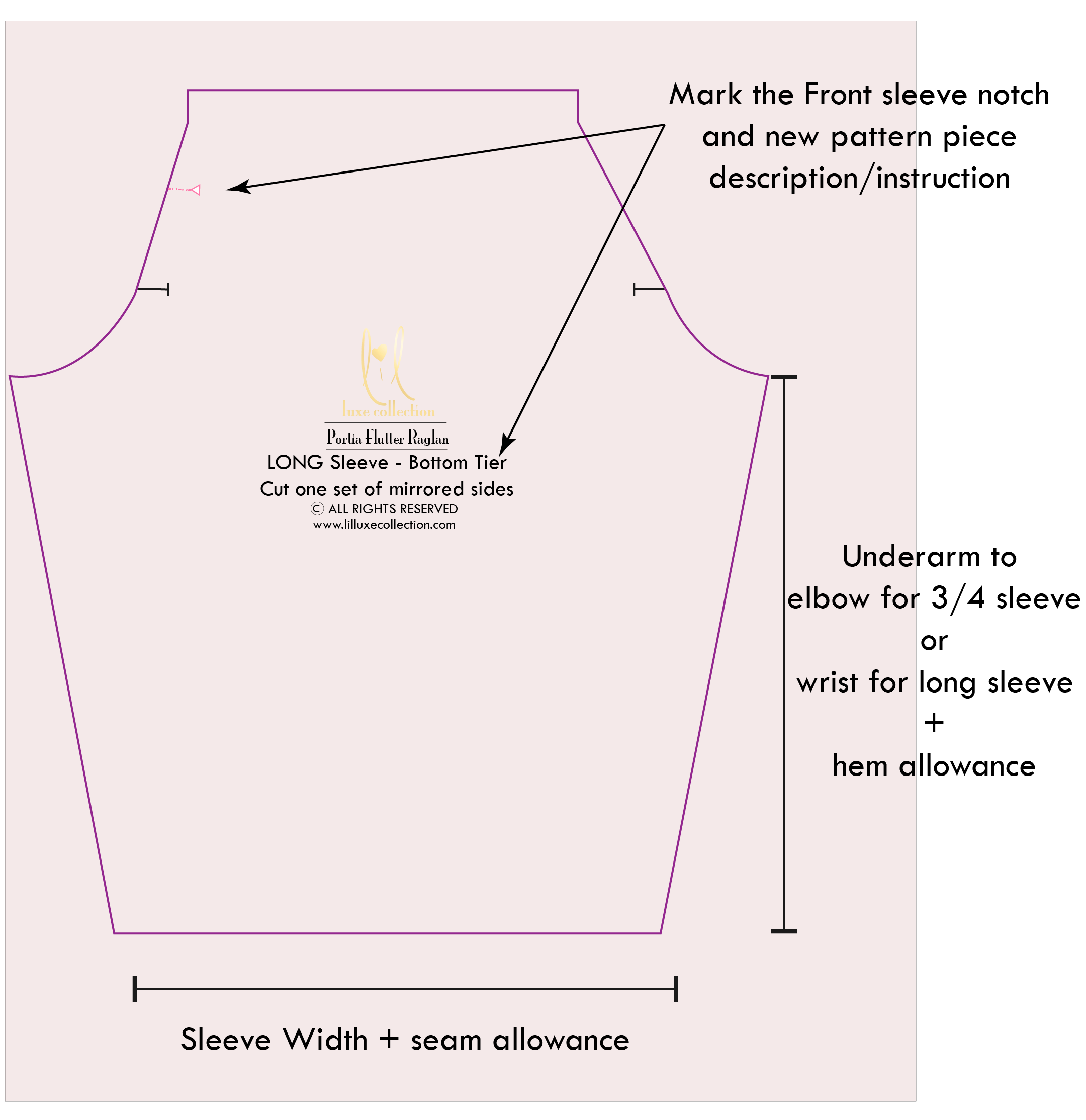 Follow the tutorial illustrations 1-11 using your new Sleeve Bottom tier.  
Sew the side seams with a continuous seam starting from the sleeve edge down to the bottom of the bodice and repeat with other side.
Hem the sleeve or add a cuff like I did then continue with illustration 14 to complete your garment.