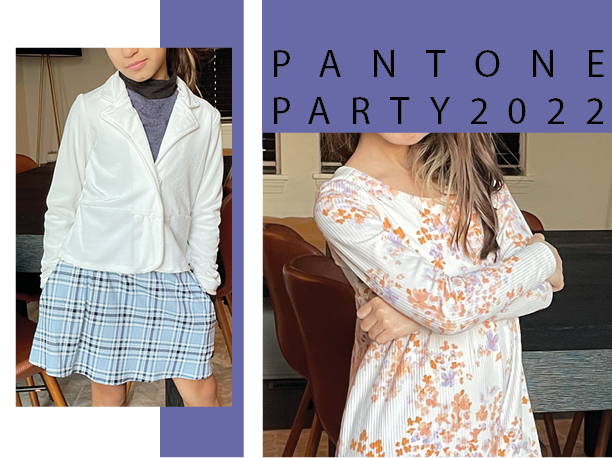 Wow, I can't believe it's been a year since I posted for Pantone Party 2021 but I'm happy that my first post of the year is for Pantone 2022!!
This year VERI PERI is the color of the year!!

Special thanks to our Pattern and fabric sponsorS!
Finding out what the Pantone Color of the year is always the most exciting part of the beginning of the year for me. As the year progresses, I love seeing how the color is used in all areas of design from Interiors to fashion and graphic design.
This year, I'm not gonna lie... veri peri was very hard to find and match! Luckily Mily Mae fabrics had a wonderfully large and beautiful assortment of fabrics to choose from.
I always visit the palette exploration page on the Pantone website. This year I decided to use "The star of the show" color harmonies palette and added a bit of Cornsilk yellow from the "Amusements" color harmonies palette.


Most of my readers know that as I family, we love exploring different neighborhoods of Chicago to find an interesting spot for photos. Unfortunately, time was not in our favor this year so we just snapped a few shots at home. Luckily most of the colors in our house are neutrals and fit "The star of the show" palette.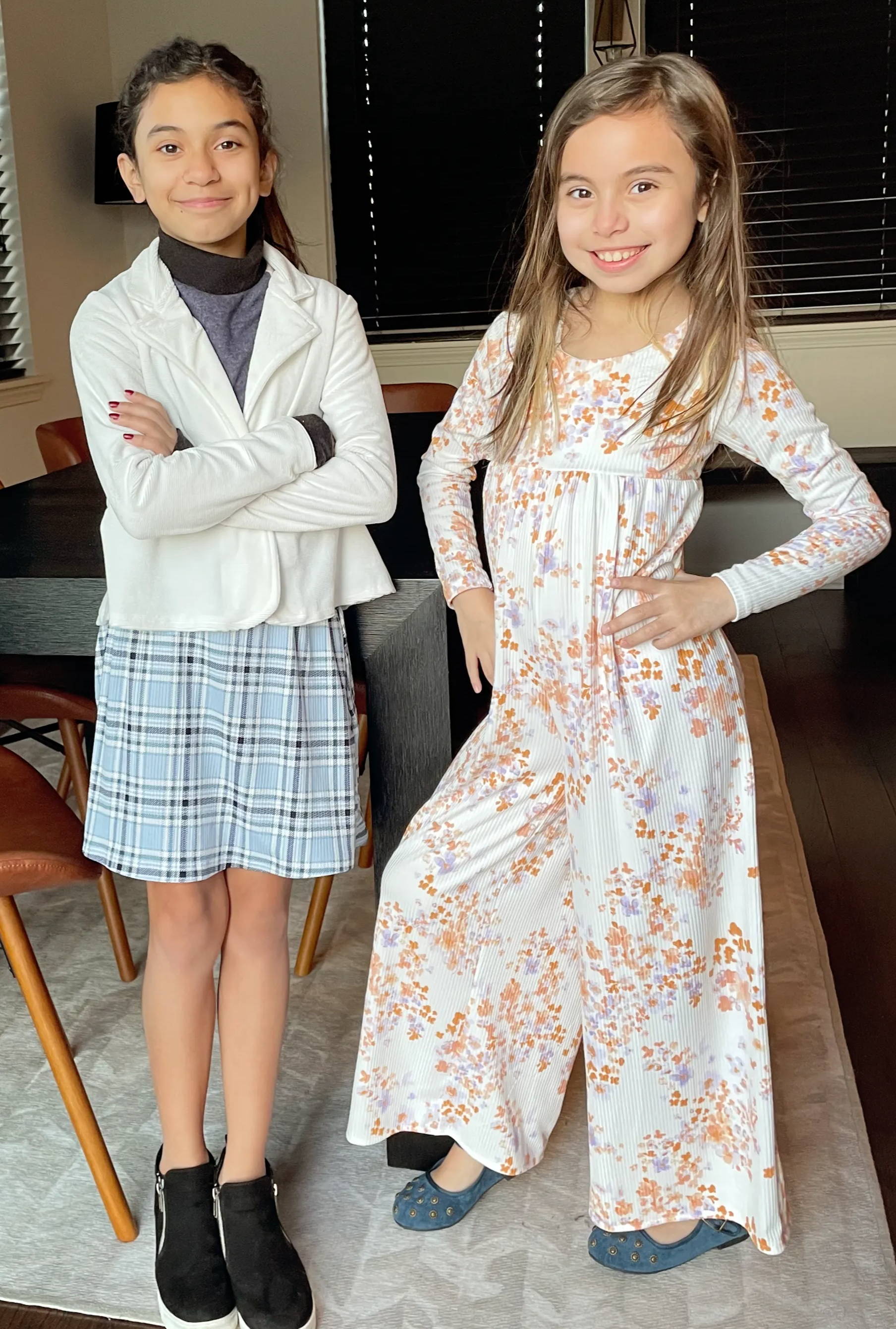 The older these girls get, the more sass I get.
...insert wide eye emoji!
For Olivia's outfit (left) I used a beautiful small cord knit on the Baie Blazer, a super soft brushed cashmere knit for the Blip turtleneck and a trending plaid knit for the Evergreen skirt.
We love this whole outfit together and love it even more because she can wear all the pieces separately!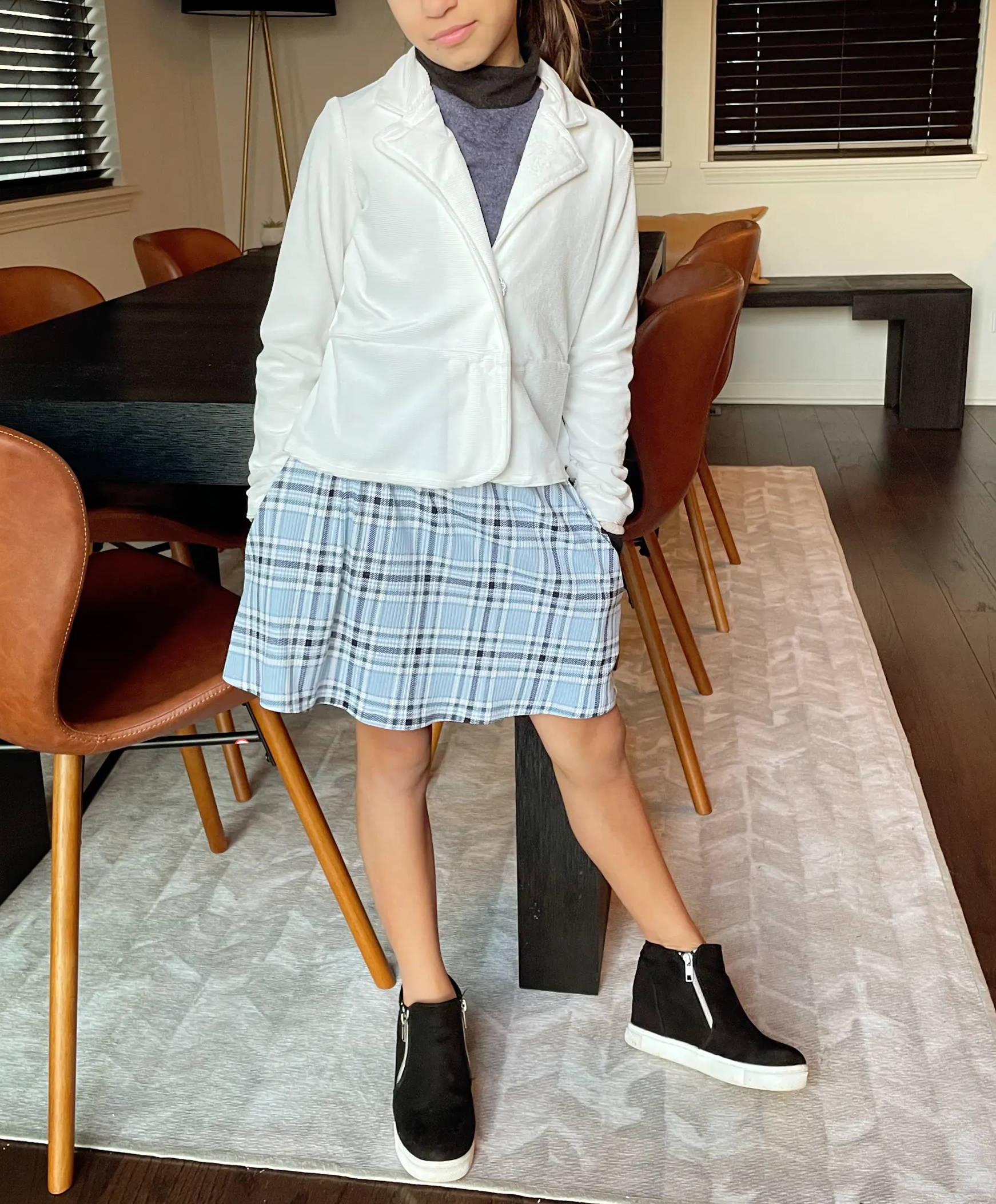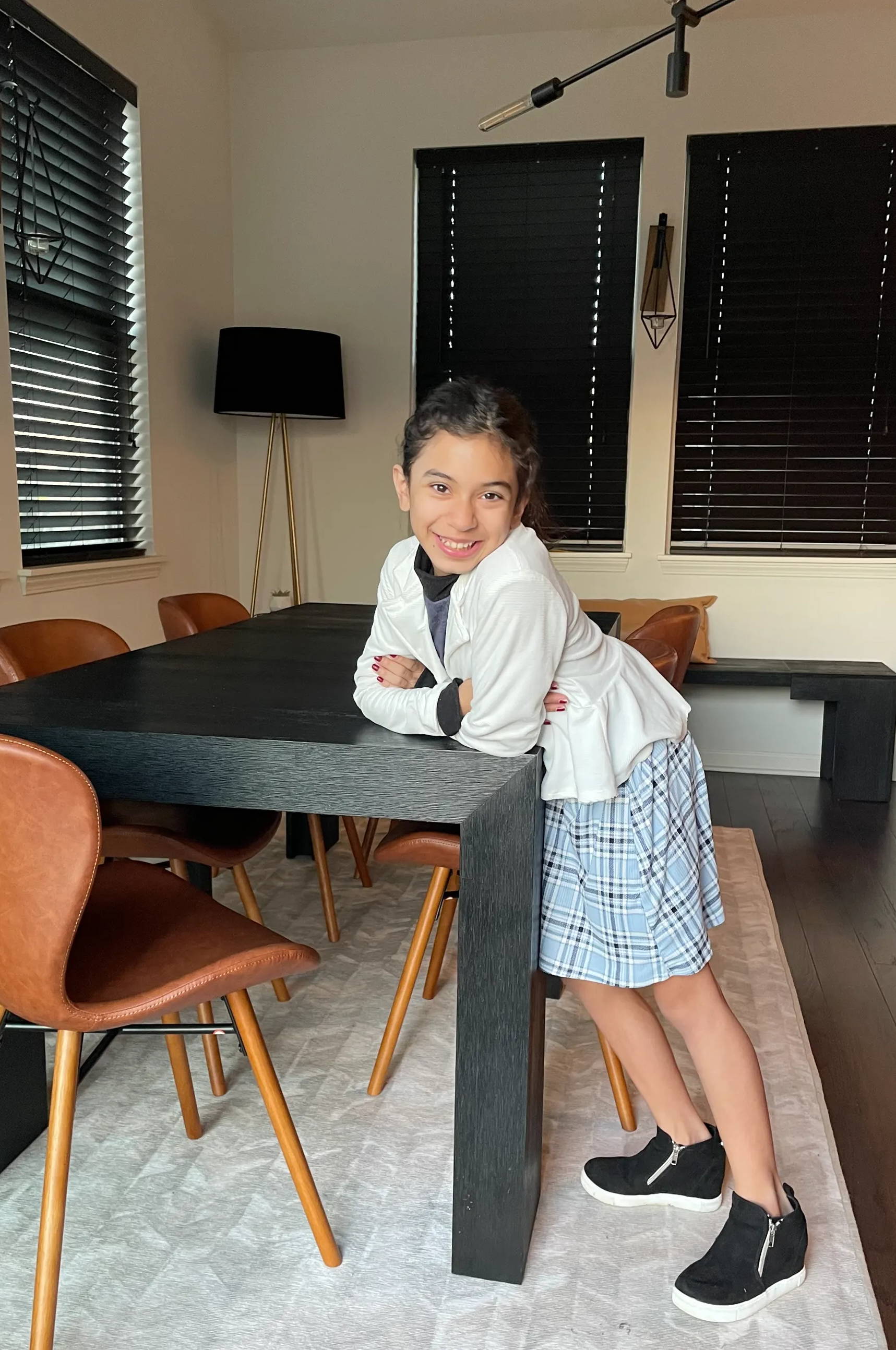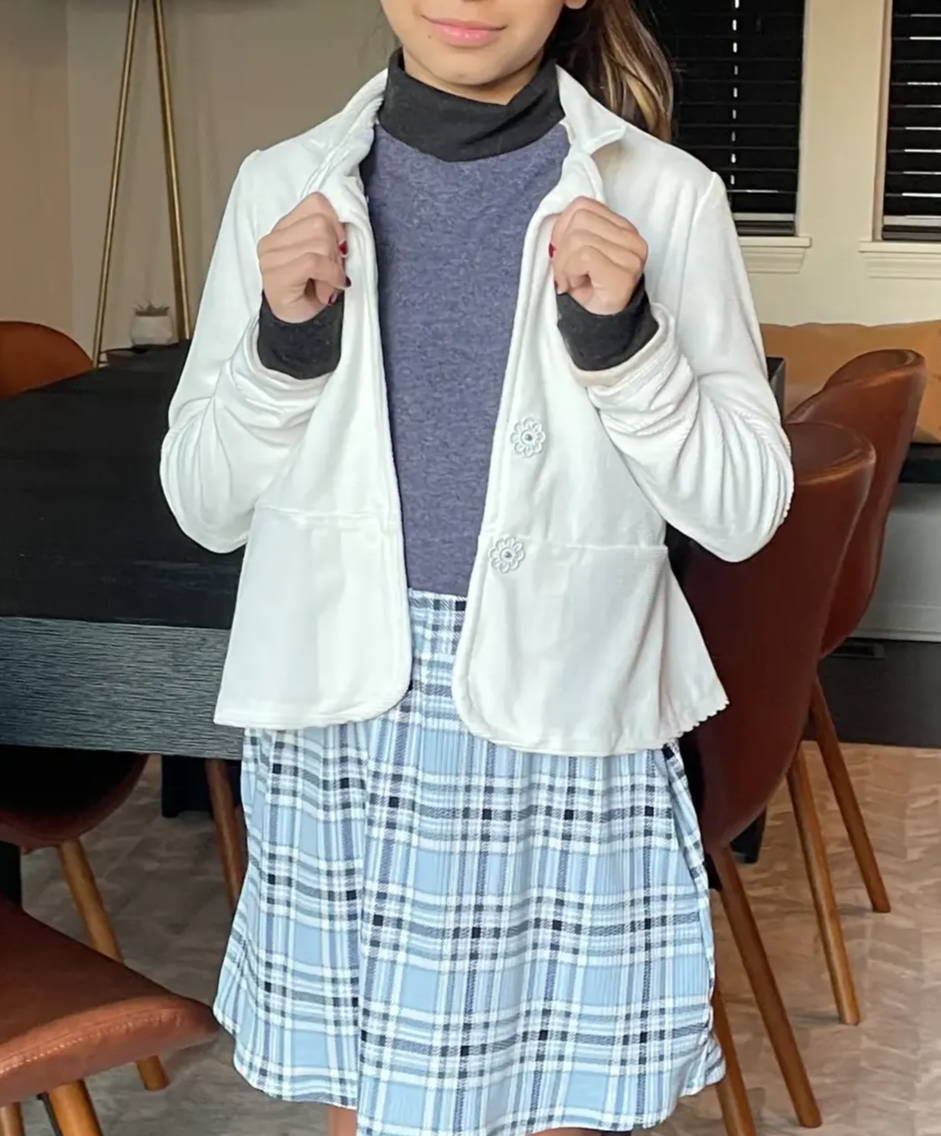 You should know... if I cut off their faces in a picture it's likely because they're rolling their eyes at me and I'm sparing my readers the attitude, lol!
And now for my daughter with endless poses... For Abby's Indigo romper I used a Floral watercolor rib knit that I'm absolutley obsessing over! It had such a beautiful drape, was easy to sew with and I just love the floral watercolor design.
She has already requested more Indigo rompers! She loved the easy on and off and how flowy the legs are.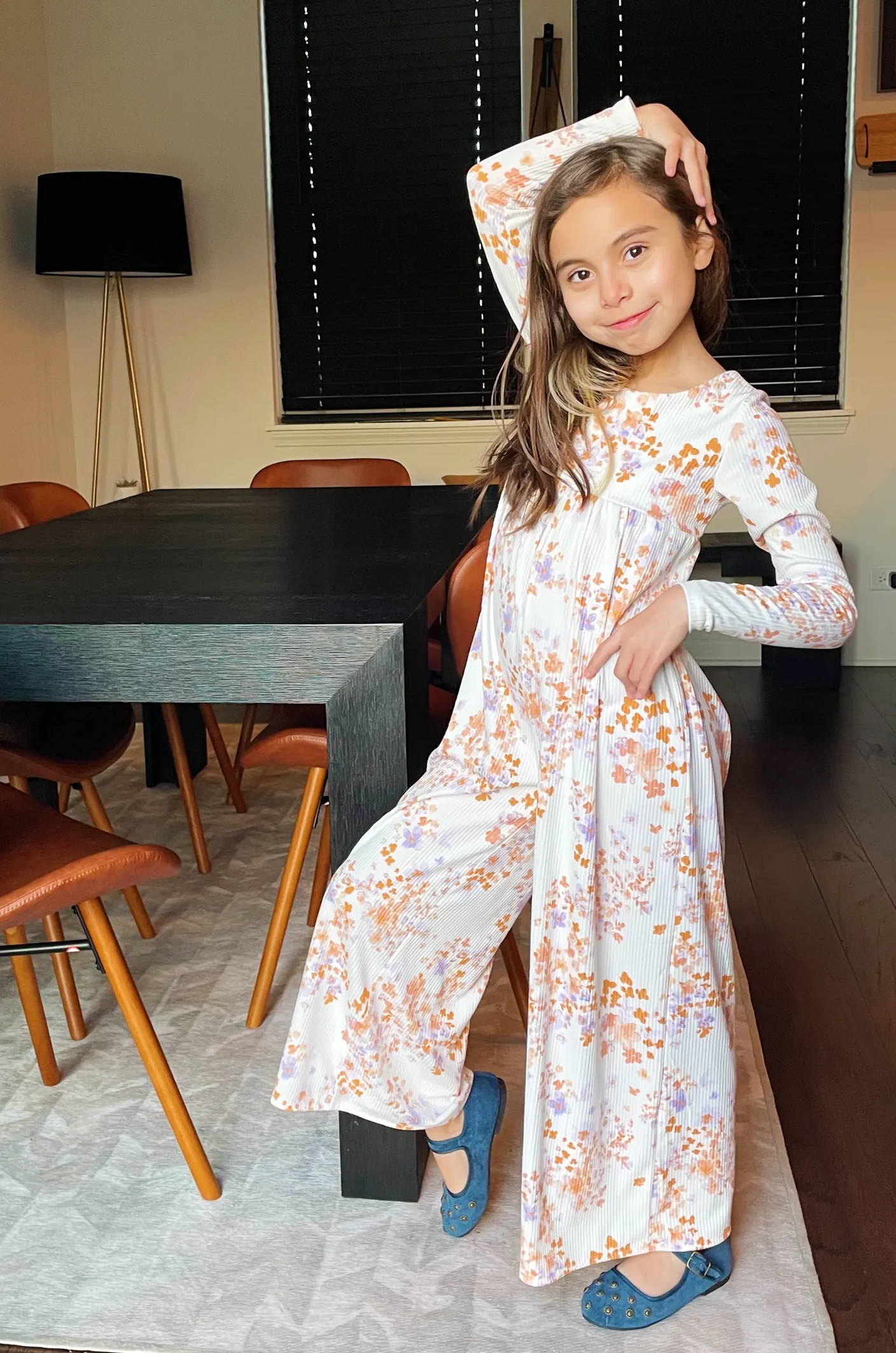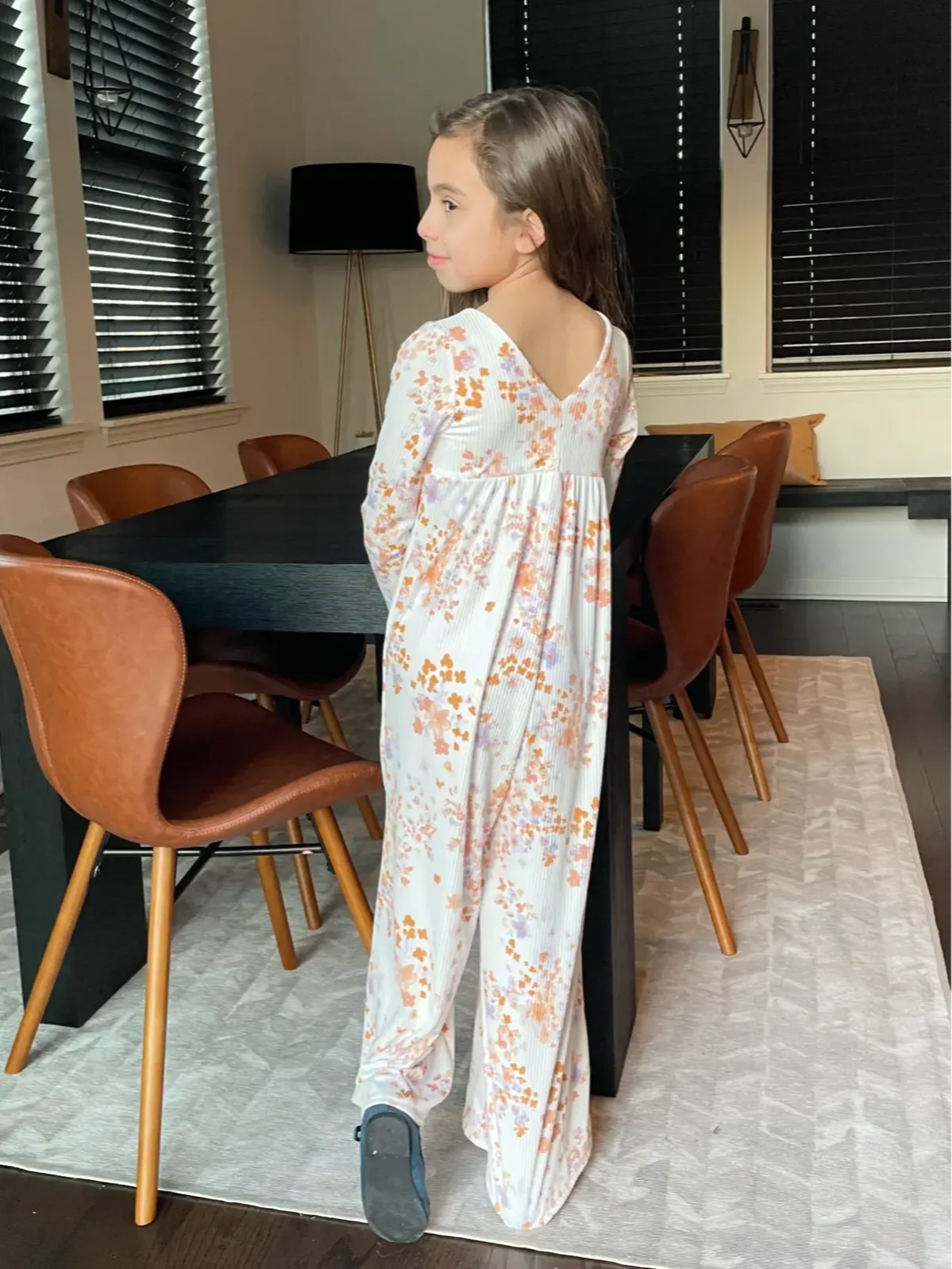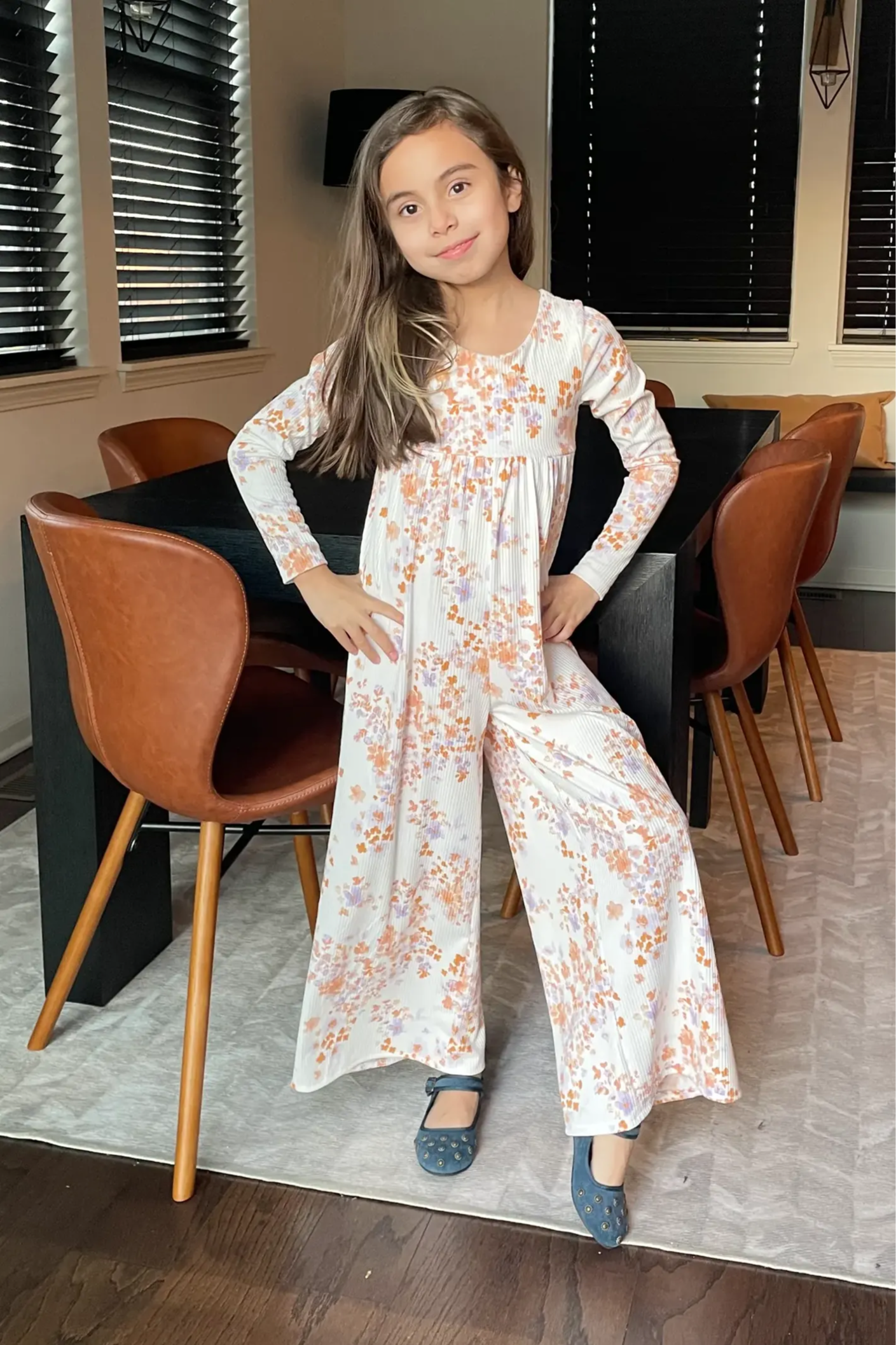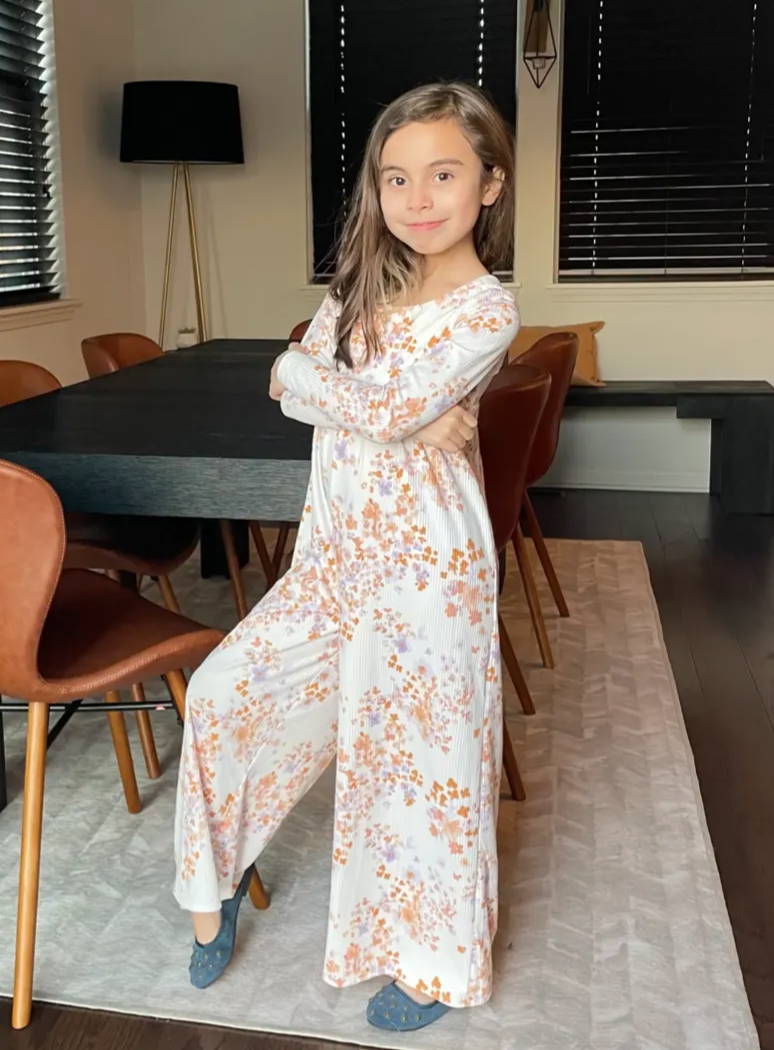 Thanks for stoppy by on my day of the pantone party!!
Can't wait for the next one :)
-Jess