Wow, it feels good to be outside! Pantone 2021 illuminating yellow brings me feelings of happiness and joy! Let's face it, we need it after 2020!! It's hard for me to turn down Audrey of Skirtfixation & Project Run & Play, so when she asked me to join the Pantone Party, I of course said YES!
Patterns & Fabric were provided by the Project Run & Play Shop and Cali Fabrics.
---
One of our favorite things to do as a family is explore the city for little hidden gems in this big city we call sweet home Chicago. We've lived here our entire lives and every time we take a drive downtown or go to one of the Chicago neighborhoods we always find a new spot to enjoy with beautiful art/architecture, AHMazing foods/desserts, different cultures and fun, loving people.
For our PANTONE PARTY PHOTOGRAPHY DAY, we found this cute little coffee shop hidden in the alley between two buildings, illuminated by string lights and a giant COFFEE sign. This darkened space lit up beautifully set the moment for our pictures :) Wouldn't you agree?!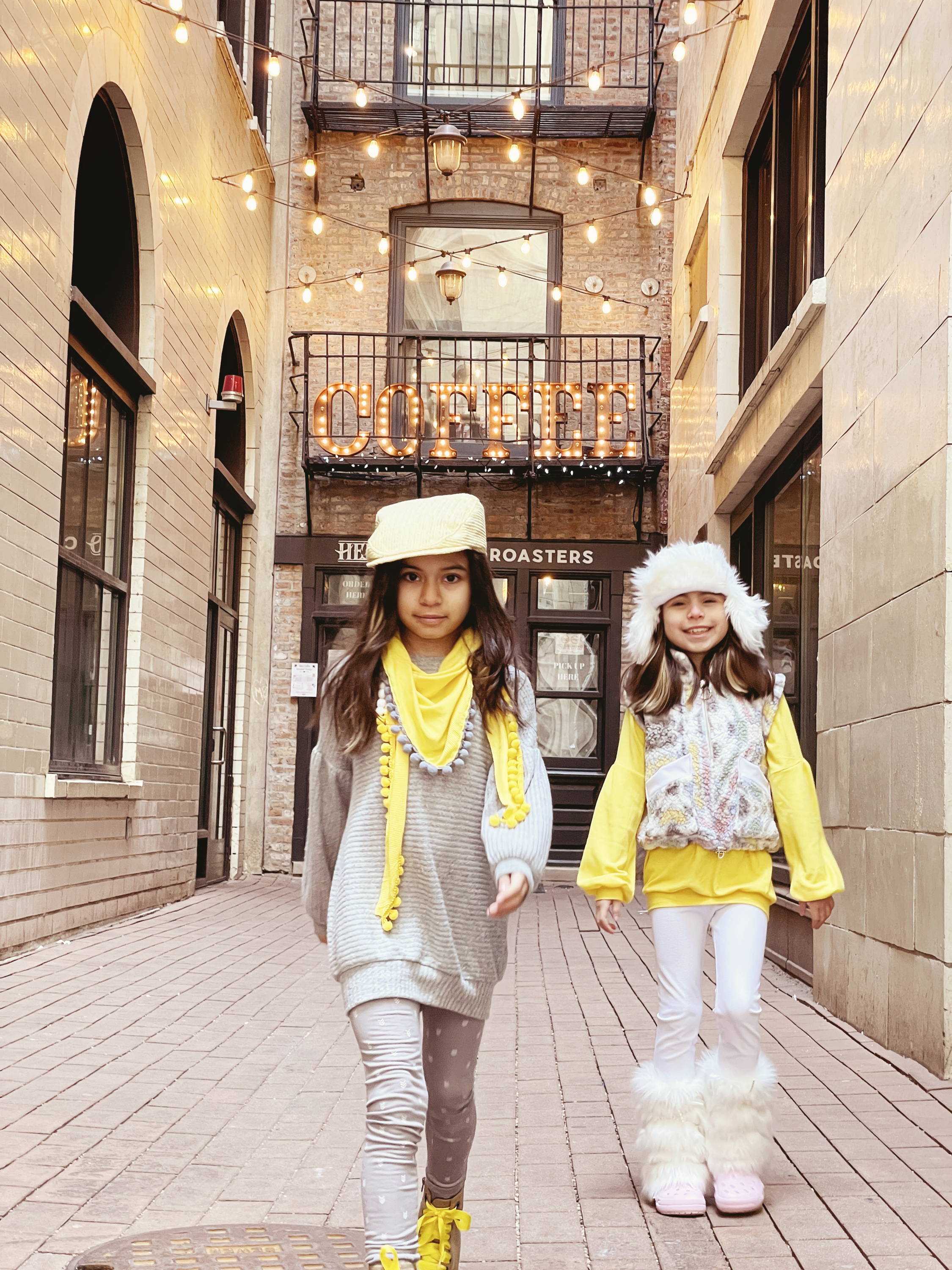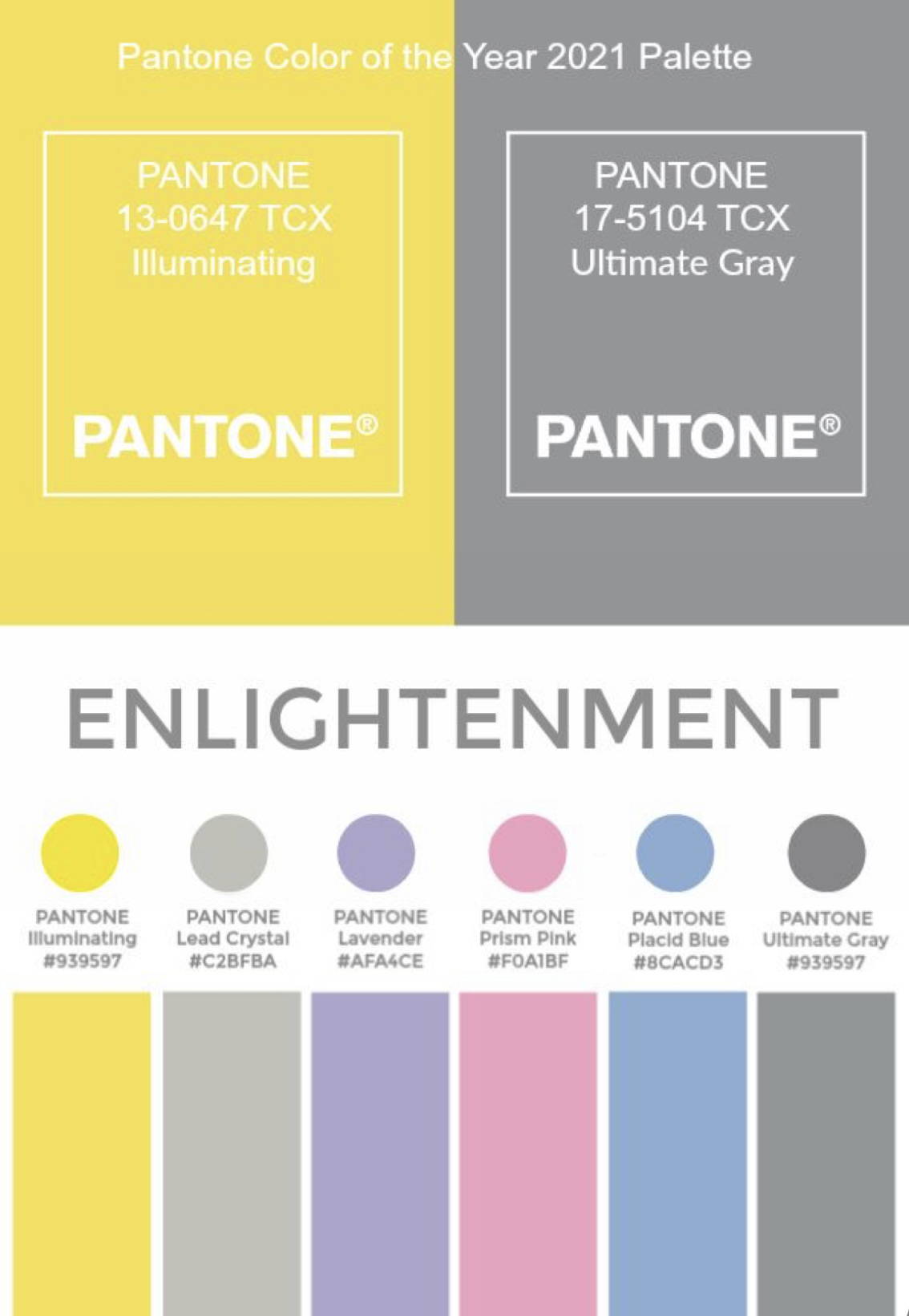 I kept to the main Illuminating yellow and Ultimate grey color scheme but incorporated some of the colors from the Enlightenment palette.
It's still pretty brisk here in Chicago to be outside without layers so accessorizing these looks was key to their warmth and their cooperation for these photos!
Patterns:
1: Fell & Dale cap //  Story tunic
2: AJ Aviator hat //  Puffin Vest // Story tunic // Fireside slippers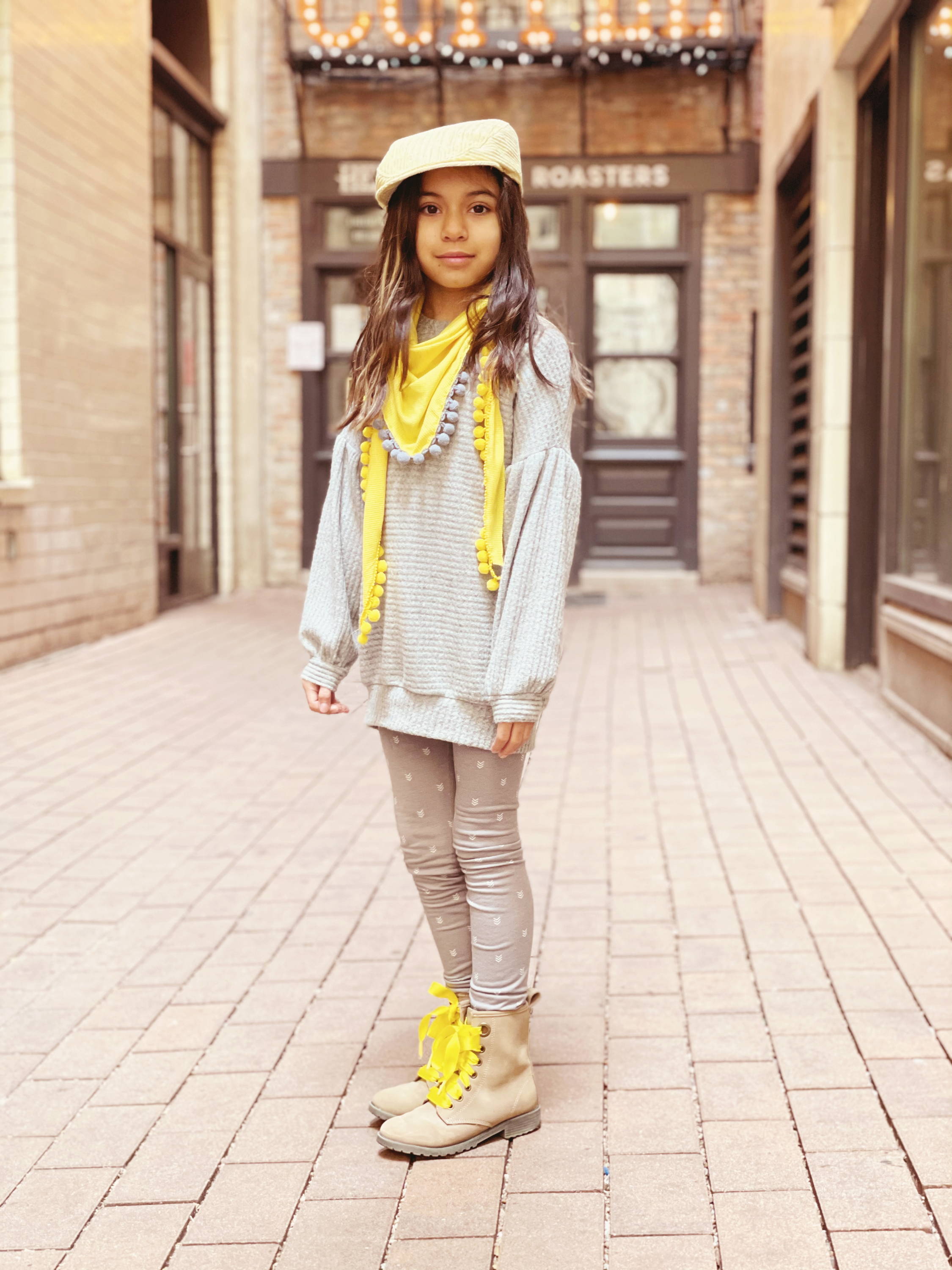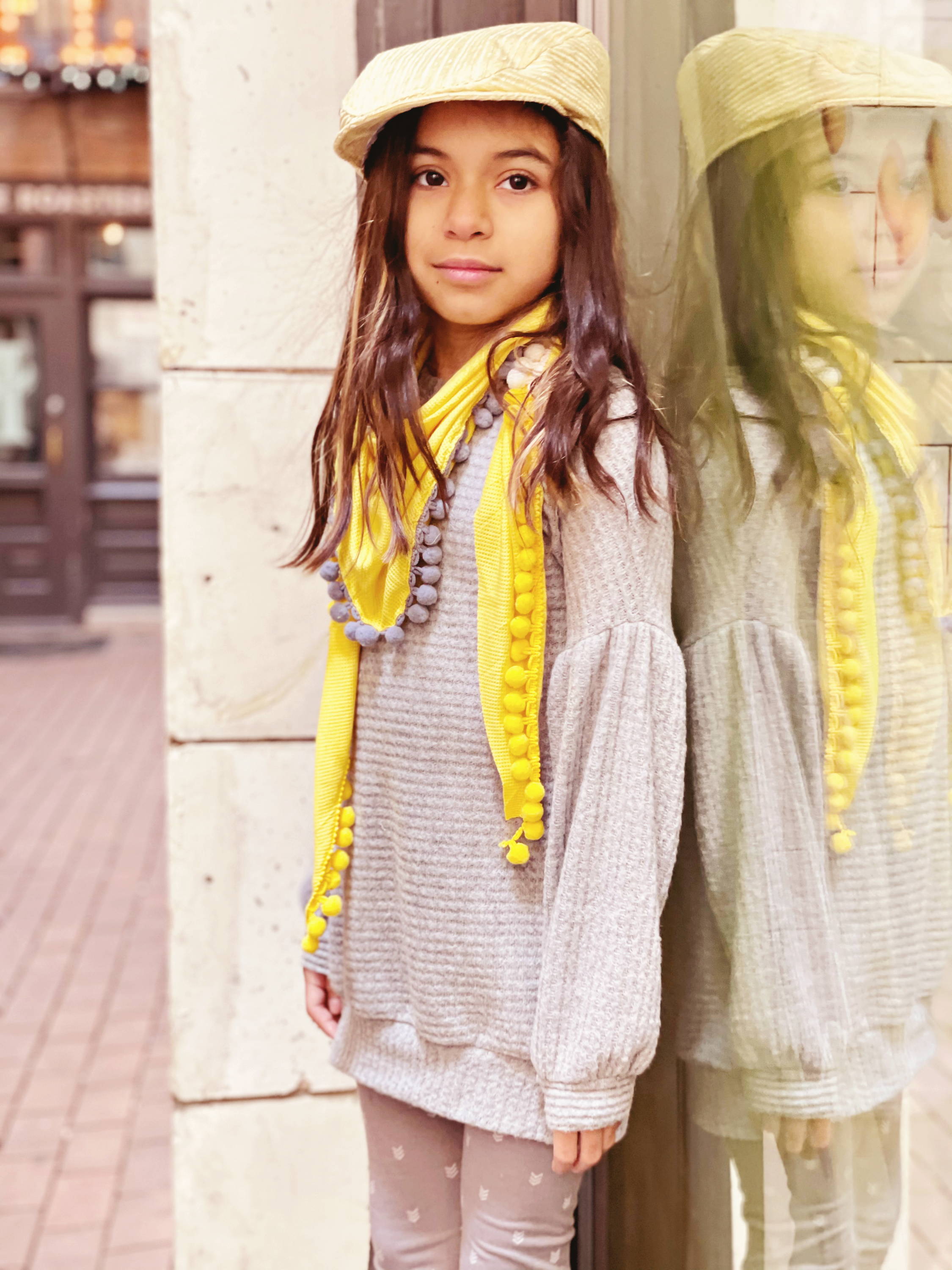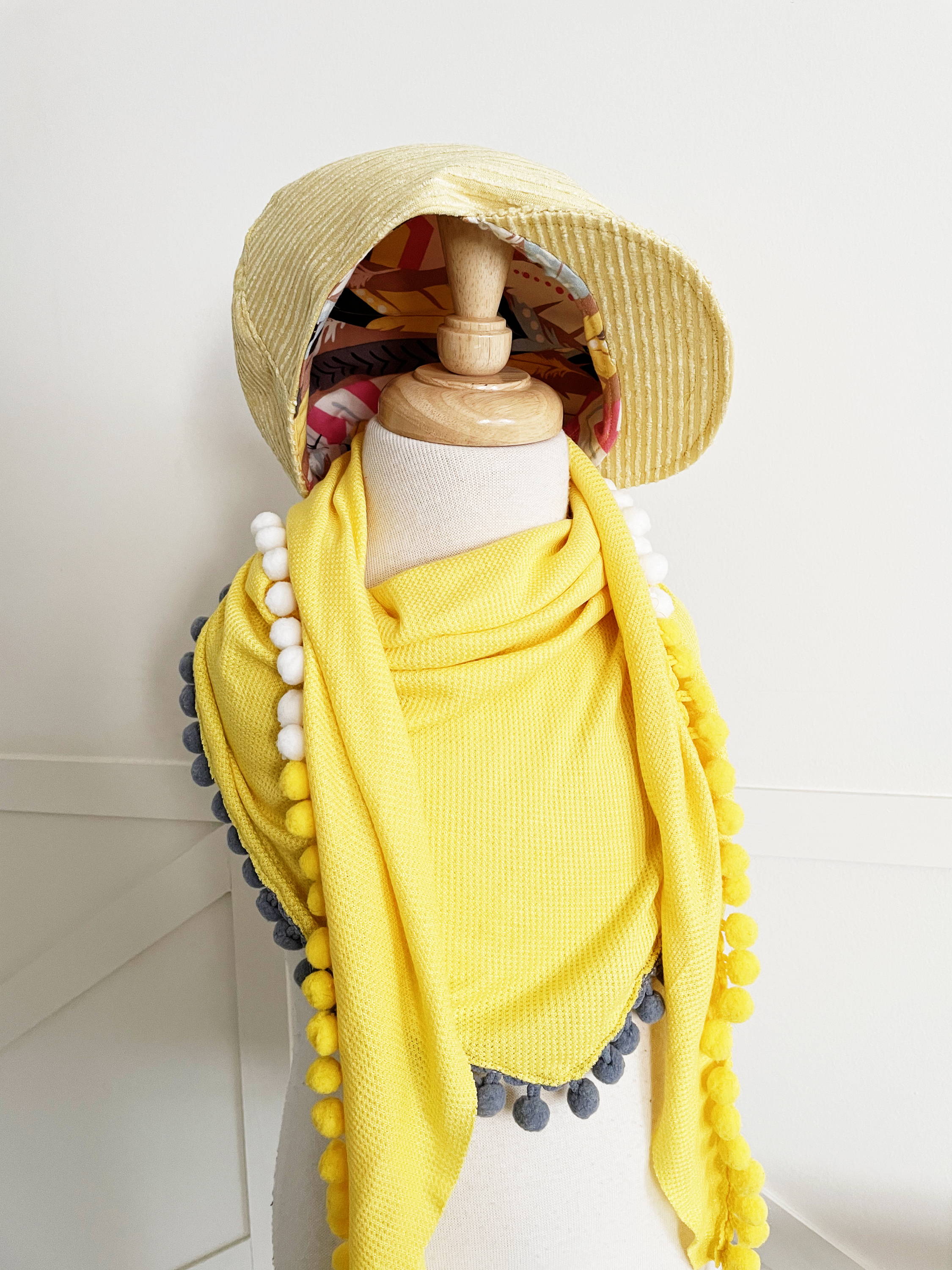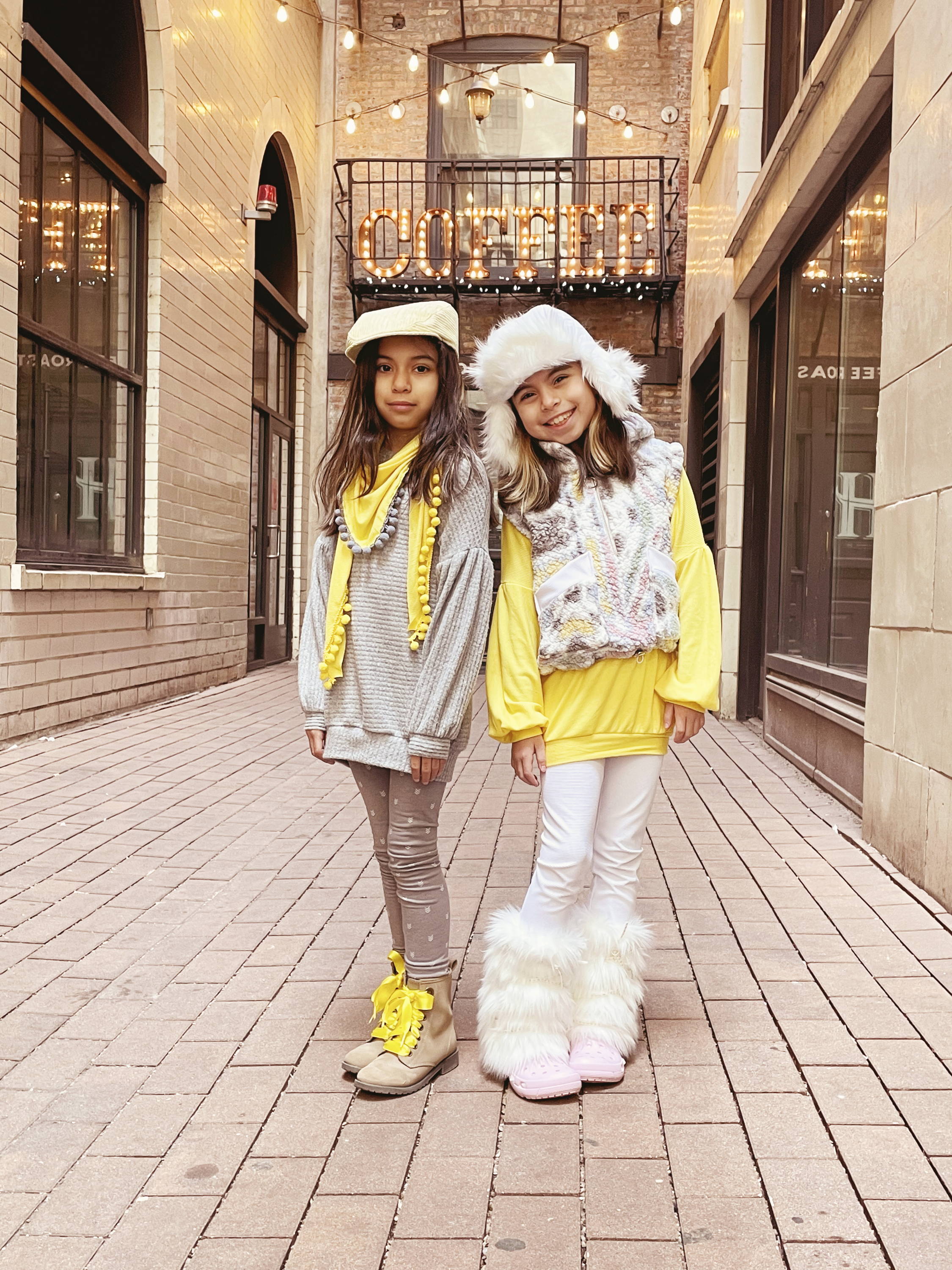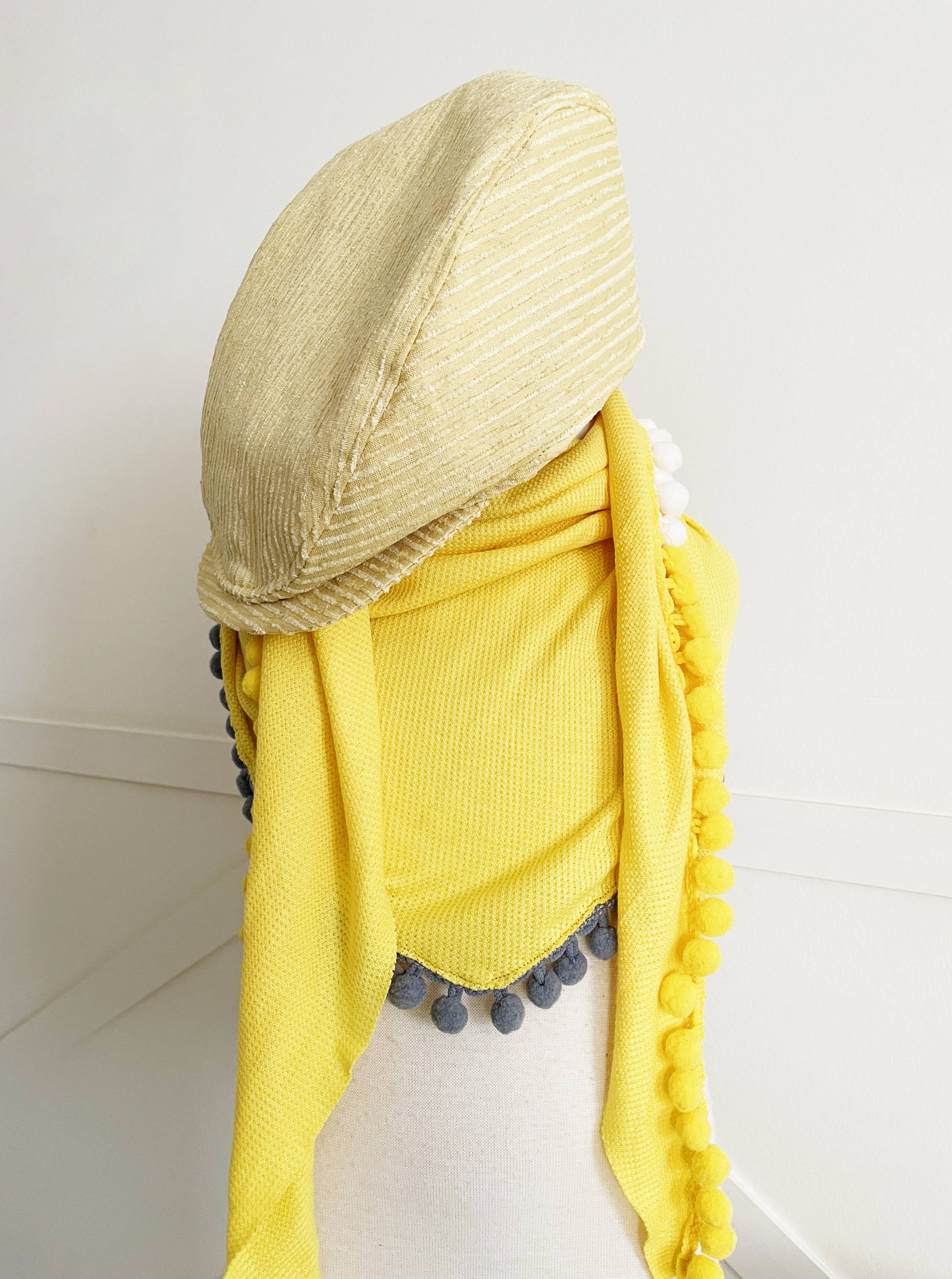 This grey brushed ribbed knit from Cali fabrics is so soft and warm!! It had the perfect weight and drape for the Story pattern by Elegance & Elephants. I added a hem band to the bottom but that was the only addition I made to the pattern. Paired with the Fell and Dale cap and quick pom trimmed triangle scarf is a chic outfit dream come true.  
I made the scarf the night before we took pictures with the left over yellow waffle knit fabric I used for my other daughter's outfit and found the pom trim in the clearance aisle at Joann Fabrics. I couldn't find the right shade of yellow for the hat but I thought it worked out well! I used the Lil Luxe basic leggings in a grey knit I had in my stash for the bottoms. The matching DIY shoe laces made from satin ribbon complete this fab outfit!
---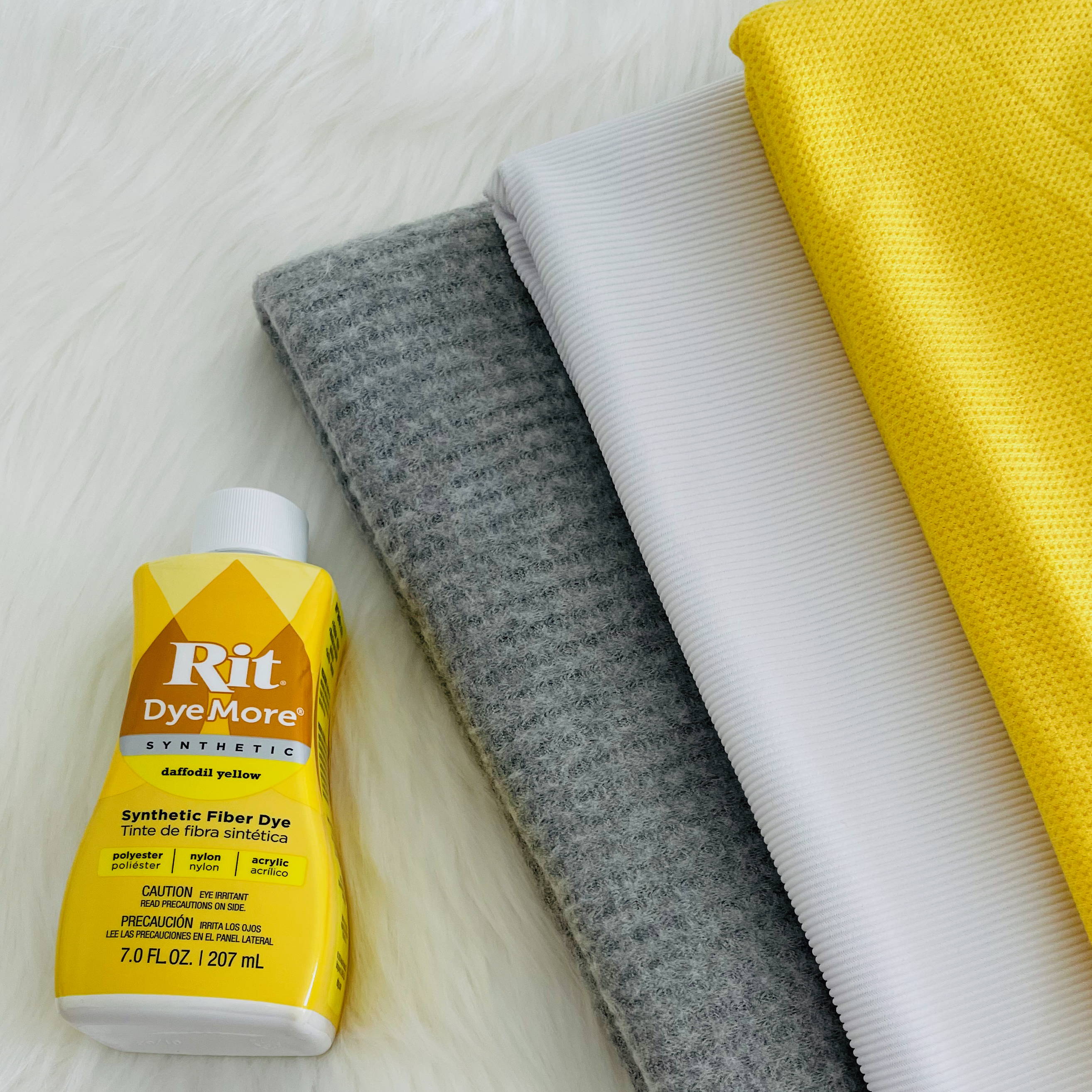 My original intent for this outfit was to dye the faux fur yellow ... and my daughter was ALL FOR IT ... but, after careful thought and consideration, I decided it would end up being too "Big Bird" if I went that route! LOL!! Another project perhaps. I still have quite a bit of this white Faux Fur from Cali Fabrics.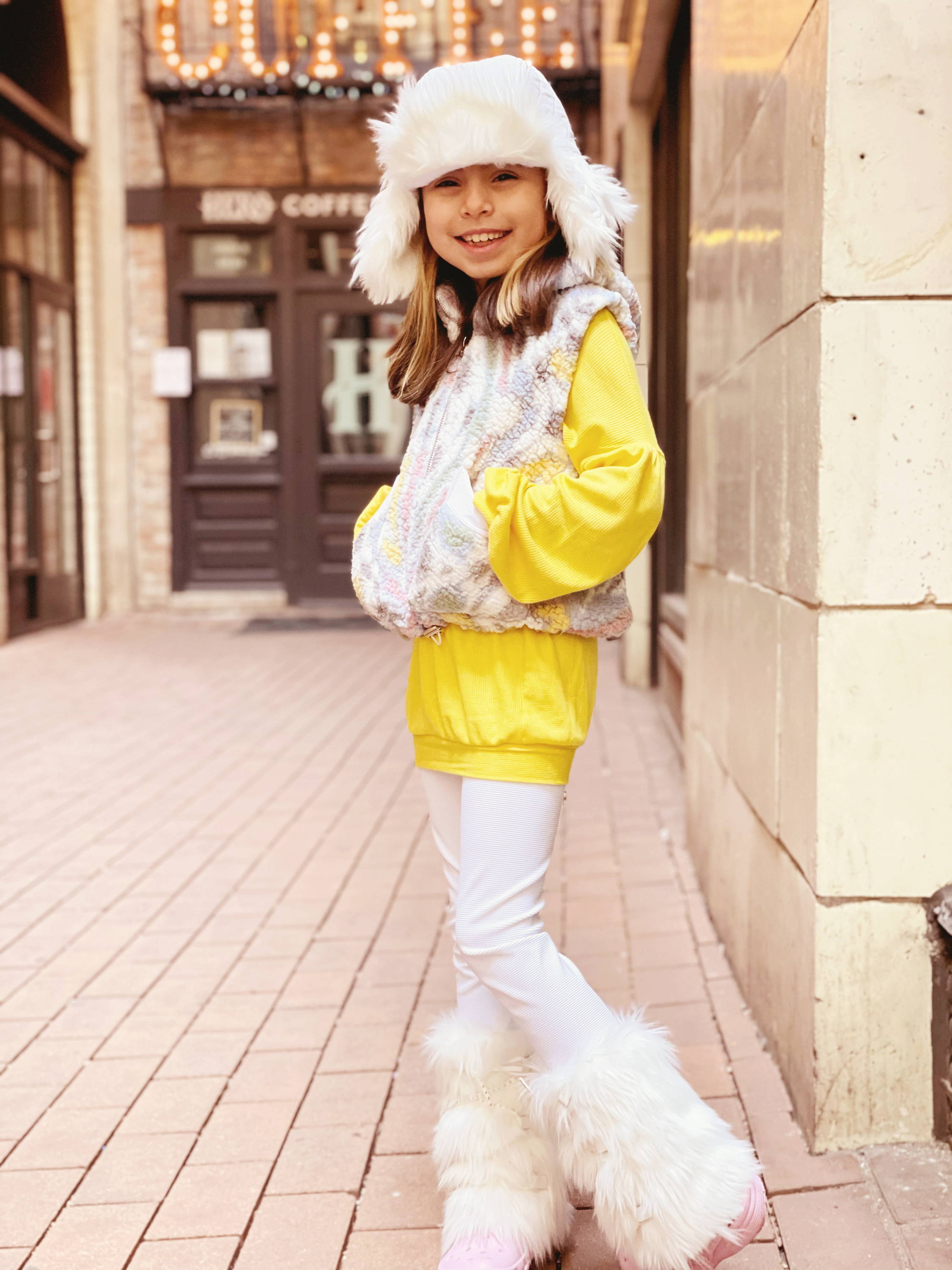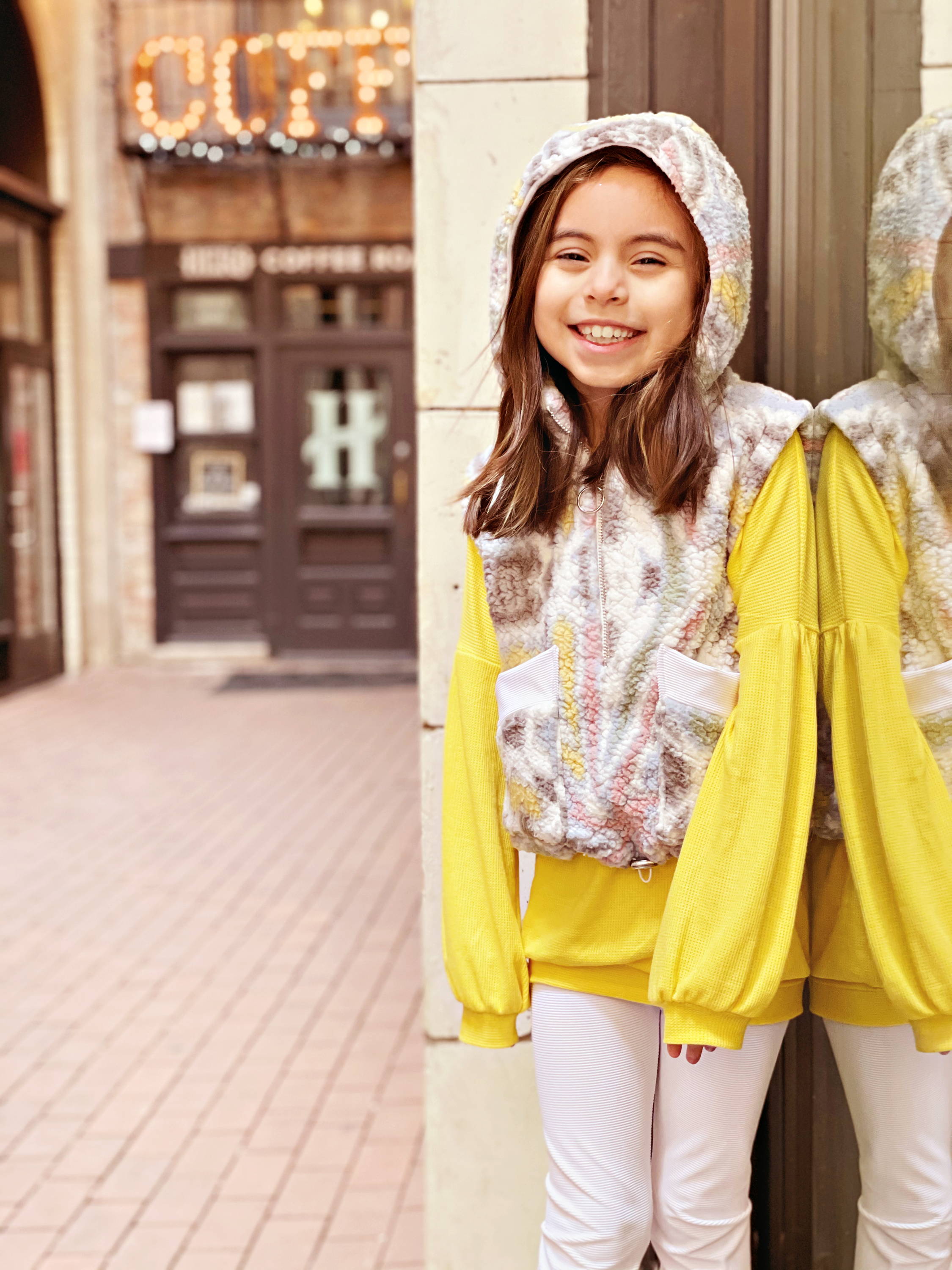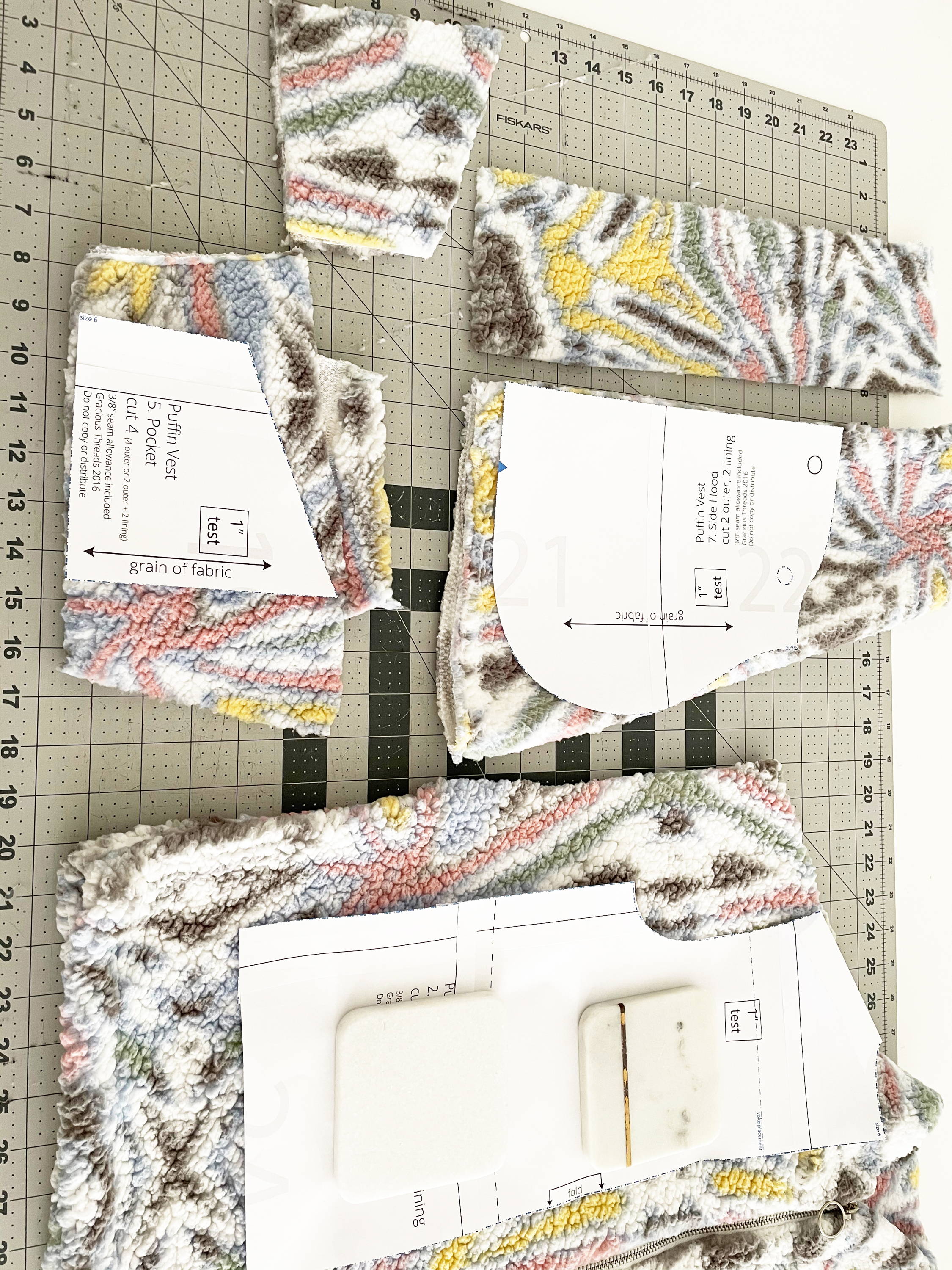 this vest was completely up-cycled from a pull over I had in my closet!
I love, love, love this yellow waffle knit from Cali Fabrics! It was perfect for the scarf but it was a little too lightweight for the Story pattern to have the structure of my other daughter's grey version. I also knew she would be cold so we layered her outfit with the Puffin vest by Gracious Threads. This vest was completely up-cycled from a pull over sweater I had in my closet! I was able to cut out all the pattern pieces I needed for the hood and pockets from the sleeves. Since there was already a zipper installed on the pullover, I decided to keep it this way rather than making it an open front vest. I added a draw cord along the bottom to bring in the extra width and give it a little volume. We love it, the colors were perfect and I love a good up-cycling challenge!
Again, I used the Lil Luxe basic leggings in a white stretch baby wale corduroy knit from Cali Fabrics for the bottoms.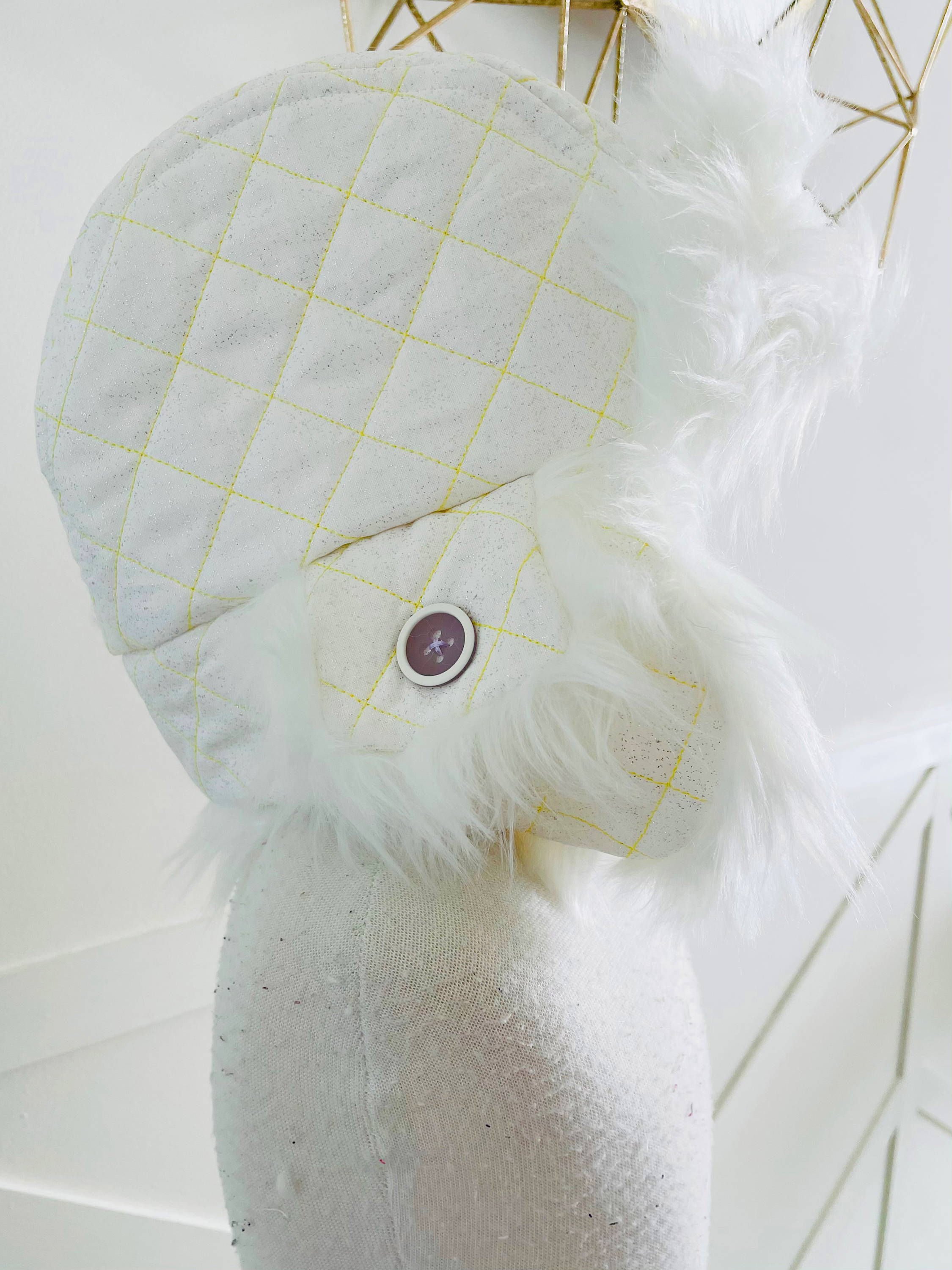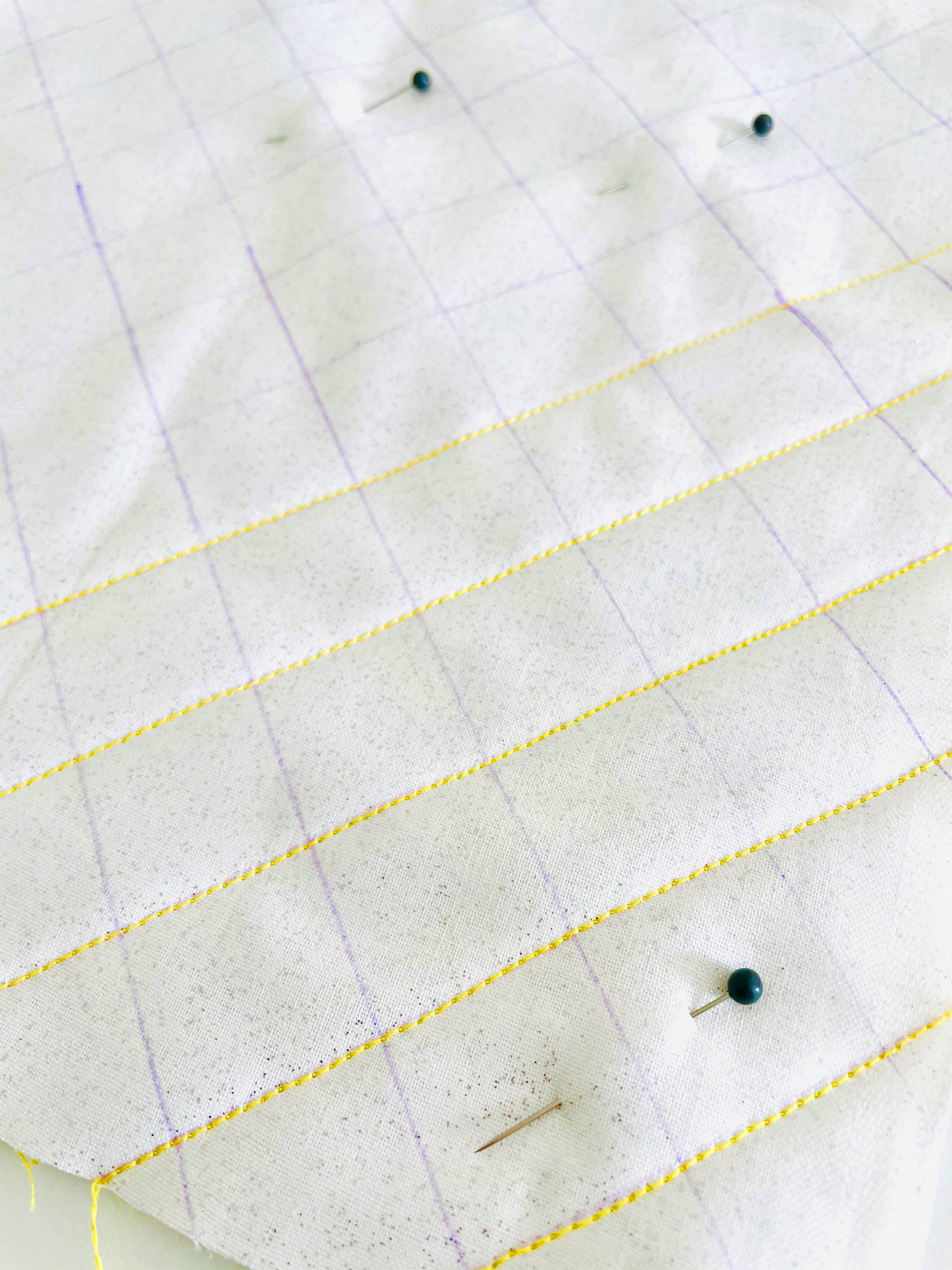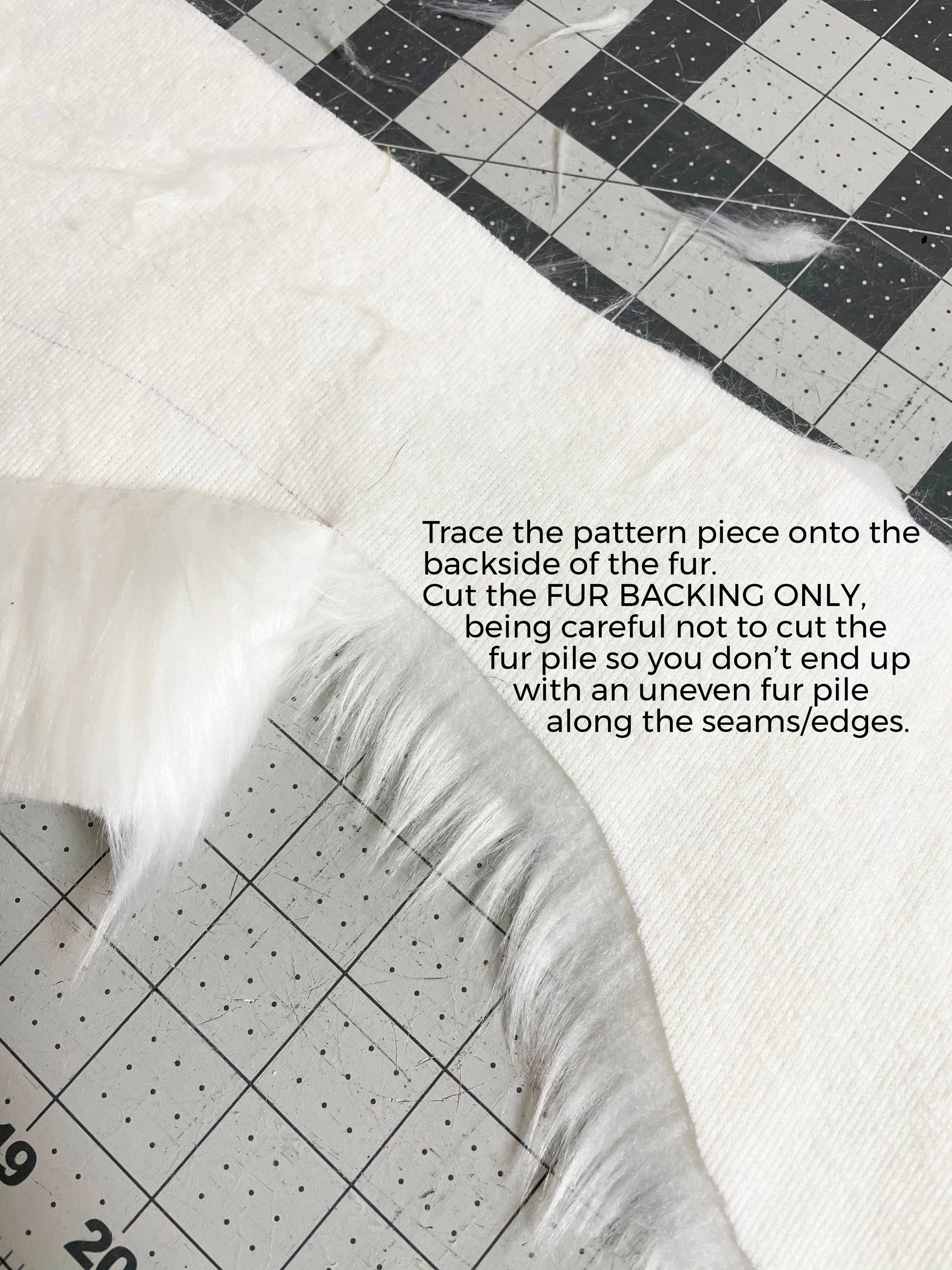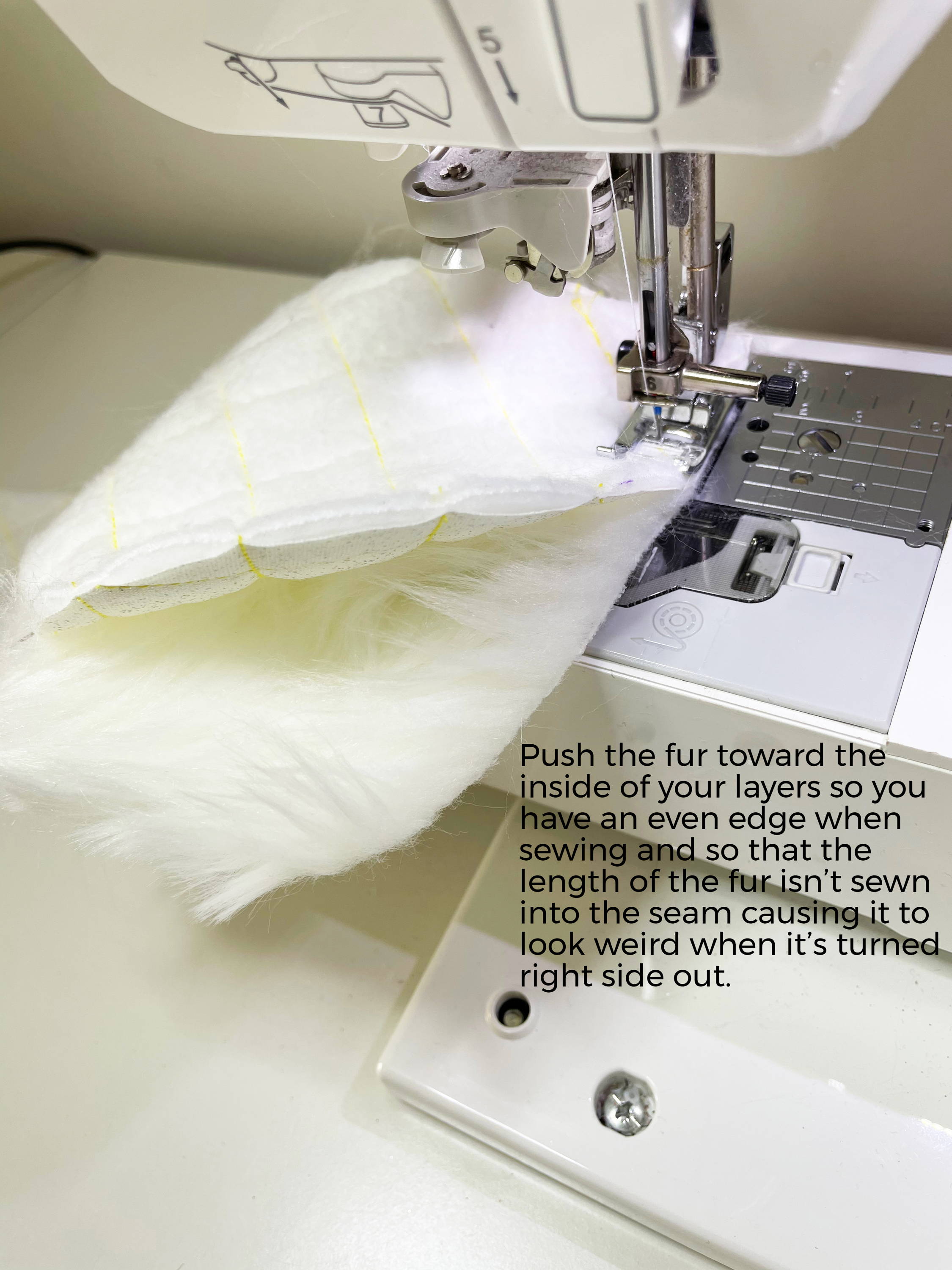 I gotta say, I'm pretty obsessed with how this hat came out. The Fell and Dale cap, AJ Aviator hat, and Fireside slippers patterns were all by MBJM. The finishing details and instructions were great and the fit was spot on.  
I quilted a sparkly white piece of quilters cotton with yellow stitching and added ear flaps with a grey button to tie in all the colors. Scroll through the pictures for a couple tips on working with fur.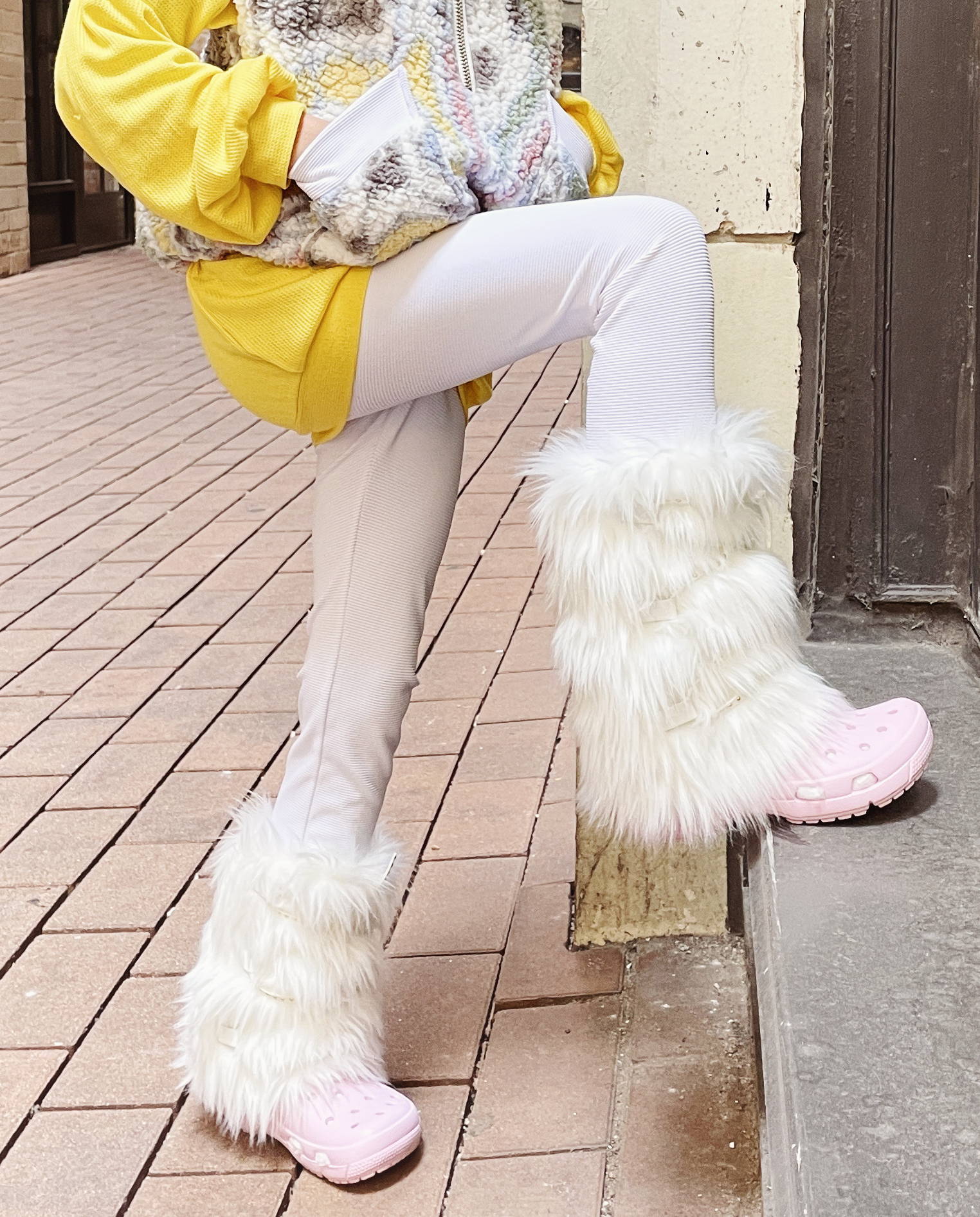 And now for the coolest part!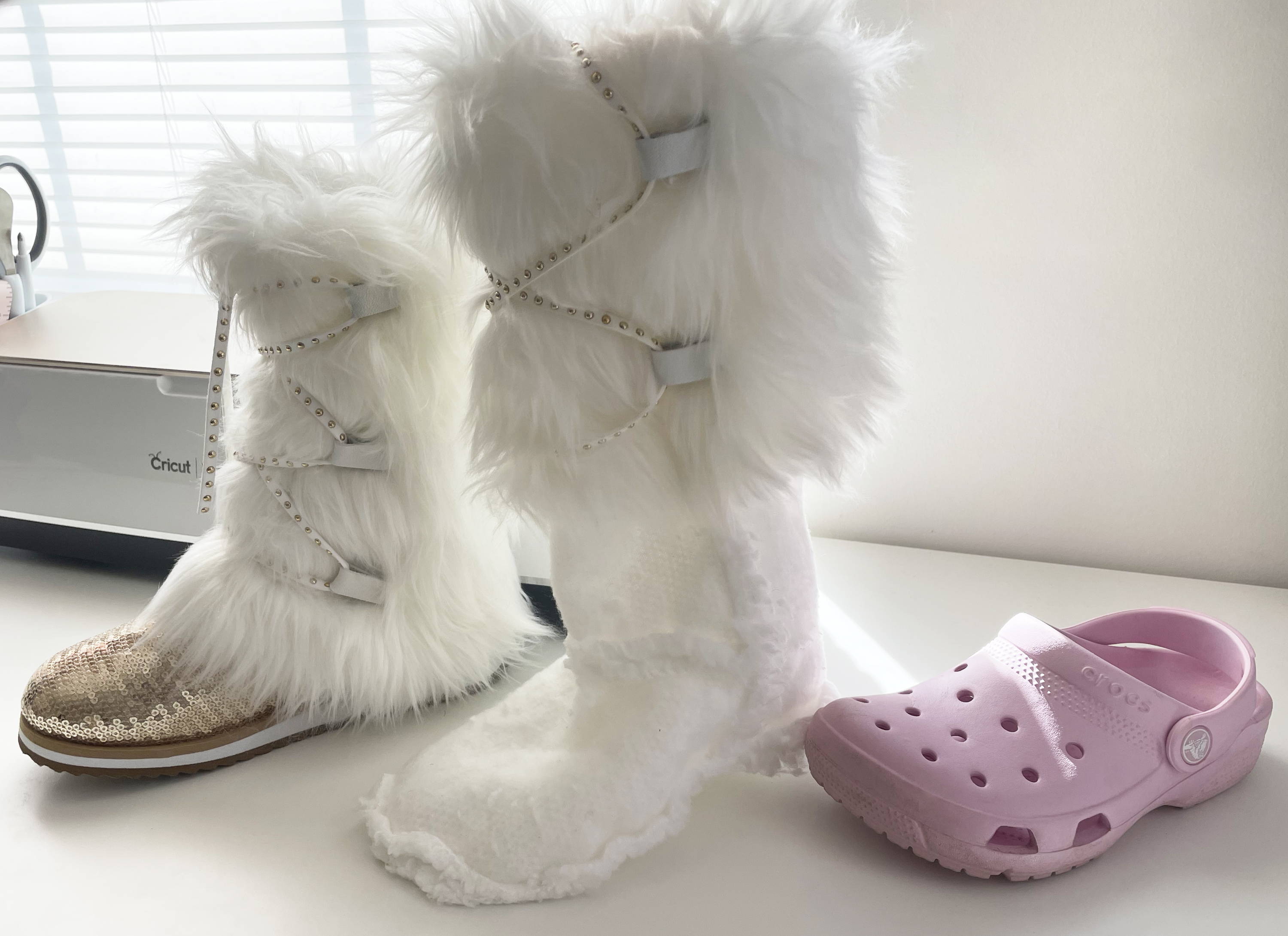 I made the fireside slippers but omitted the sole and top of the outer fabric and cut two of the back pattern piece. I followed the assembly as written in the tutorial, but with the parts I omitted, my daughter can slip on the lining like a sock then roll the top portion over to cover a boot, her crocs or even a rain boot!! I'm already dreaming up ideas of how to do this with chunky knits, wool, leather.... the options are limitless and it brings new life and style to any slip on shoe!!
---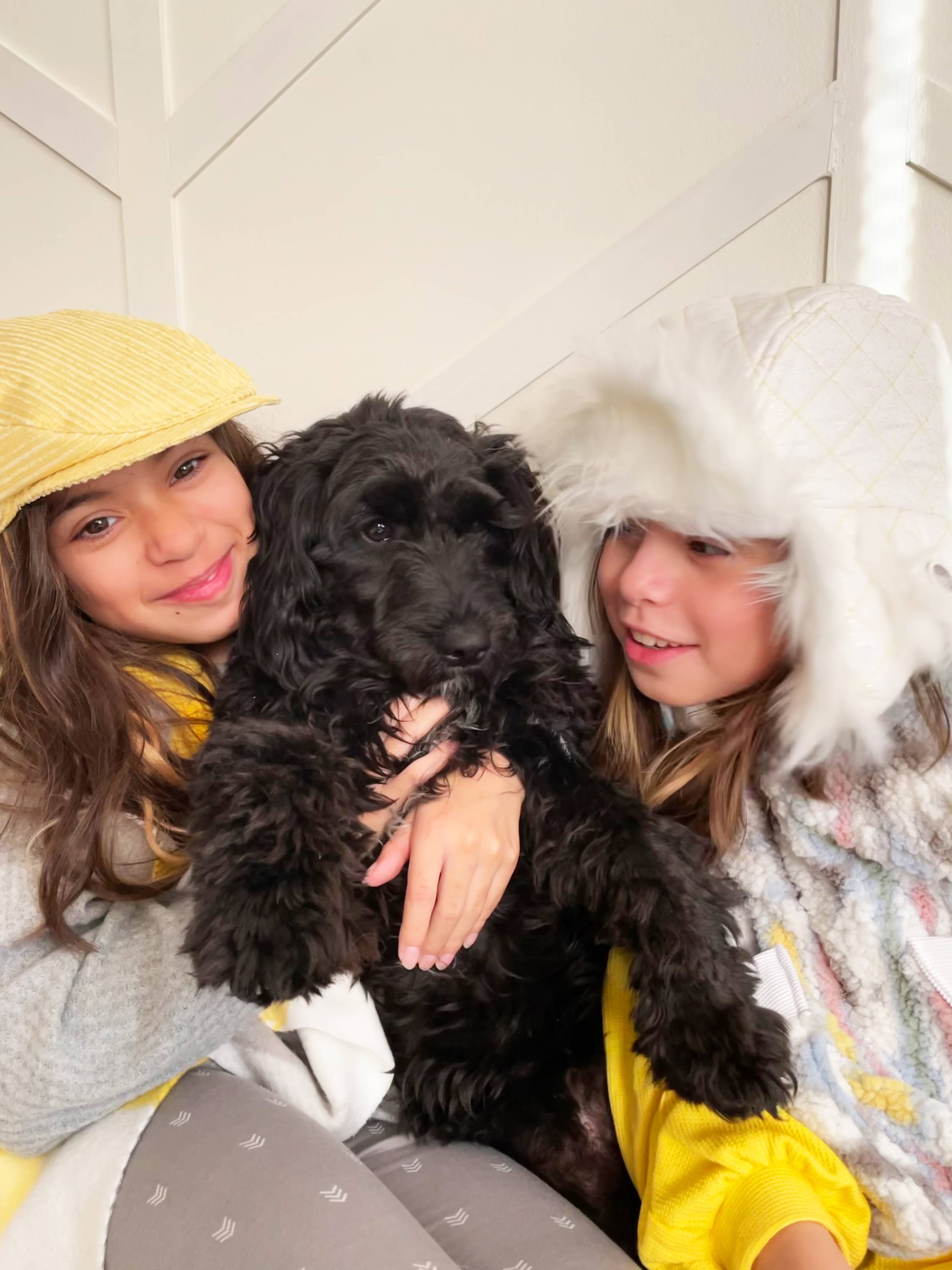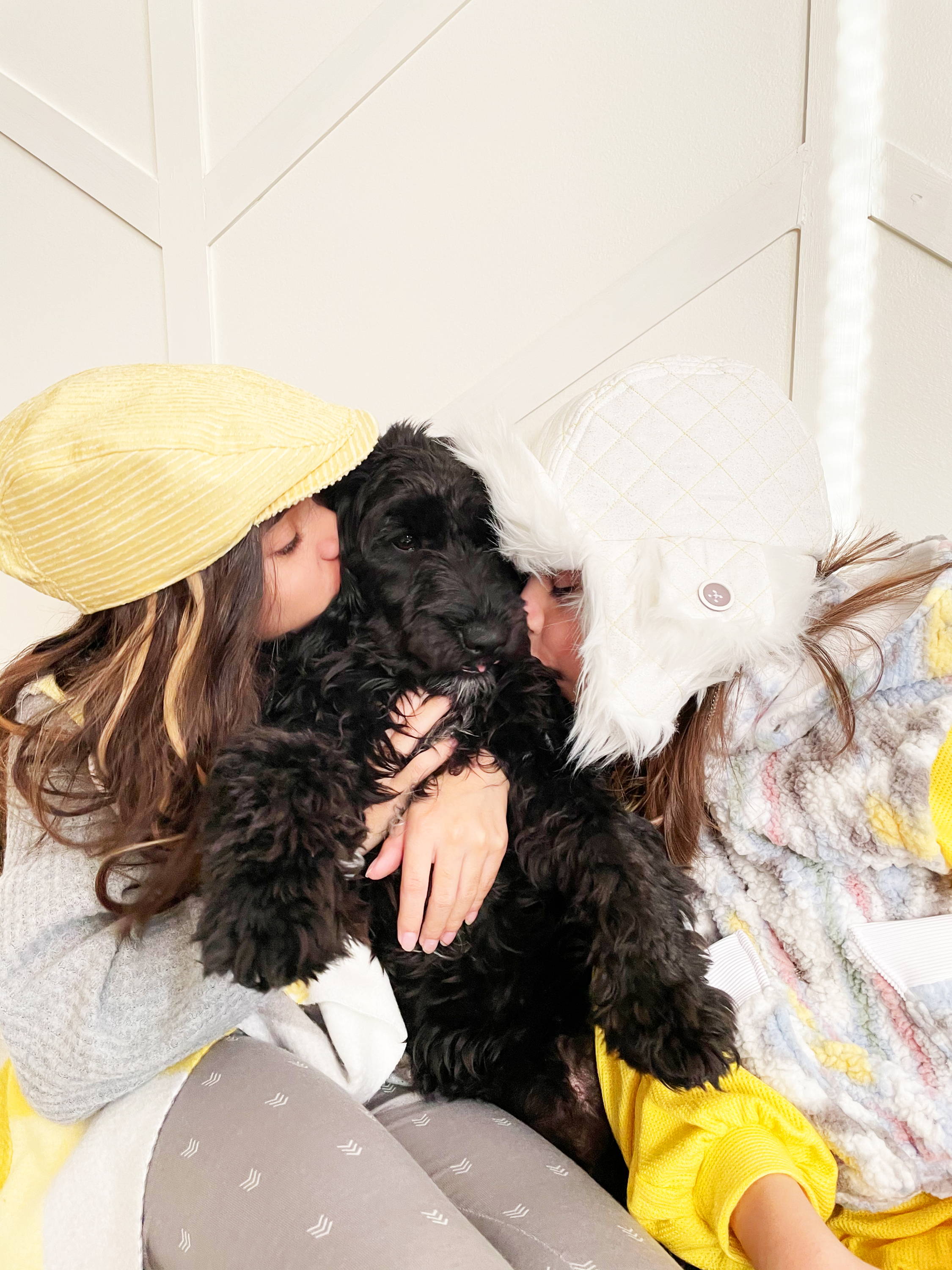 Thanks for reading!! And special thanks to Audrey, all the pattern designers of Project Run & Play and our awesome fabric sponsors!!
Be sure to check out all Pantone Party fun at Project Run & Play ! Get inspired for your own Pantone 2021 outfit with Audrey's inspiration posts, recaps of each day's party participant, a SEW ALONG and GIVEAWAY!
-Jess
P.S. Our new little pup was meant to make her debut in our Photography but it was her first time downtown and she was terrified of the train passing near by and all the loud sounds of the city :( I couldn't leave her out though, so I added some pics from before we left home.