Challenge:
Choose a pattern(s) from the PR&P shop not originally intended for pajamas to create a look for the PR&P Pajama Party blog tour.
Can you believe it... I don't think I've ever made my daughters pajamas?! I know, crazy. So when Audrey asked me to join the tour, I jumped at the opportunity. I loved the idea of the challenge she proposed and it had my mind spinning with ideas immediately!
I used the Aster Cardigan by LGB Studio and the Metro Pants/shorts for the challenge. I didn't size up or have to do anything different to either of the patterns for them to work as pajamas. I did however use knit elastic and top stitch over the elastic so the elastic wouldn't get lost in the casing on the shorts and pants. Instead of just a few buttons on the cardigans, I continued them all the way down.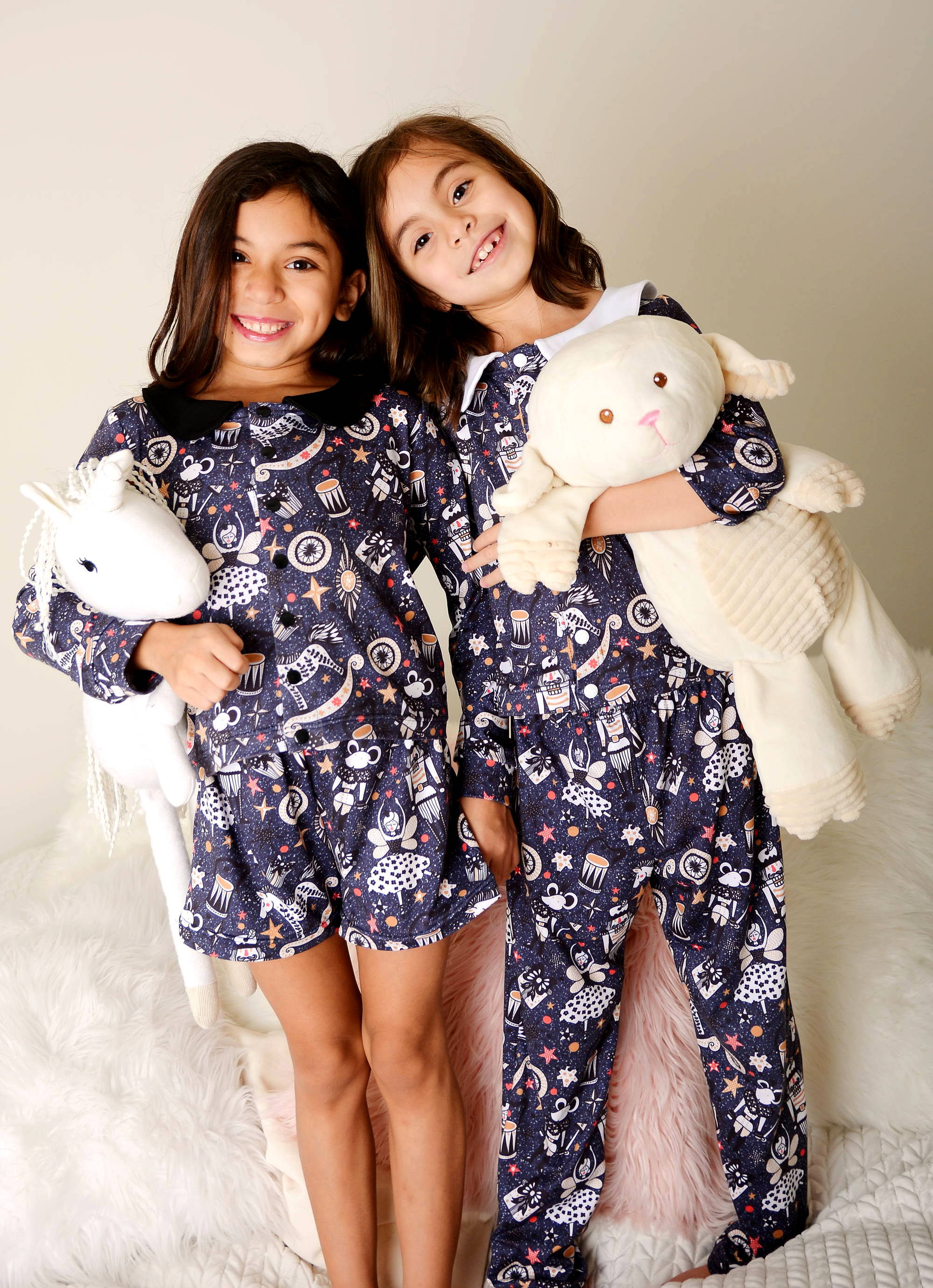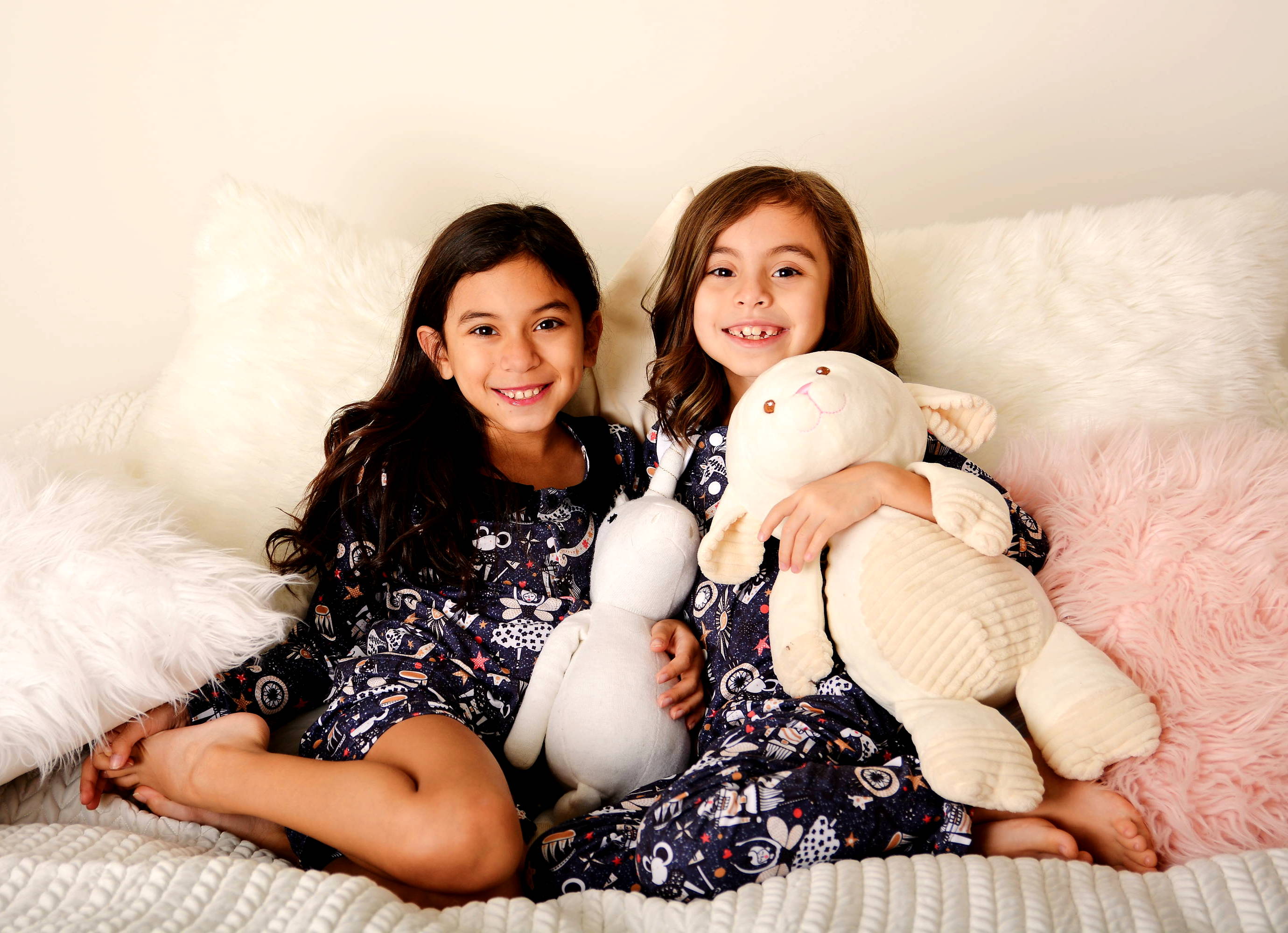 I kept the original arm length of the Aster Cardigan on one and lengthened the other.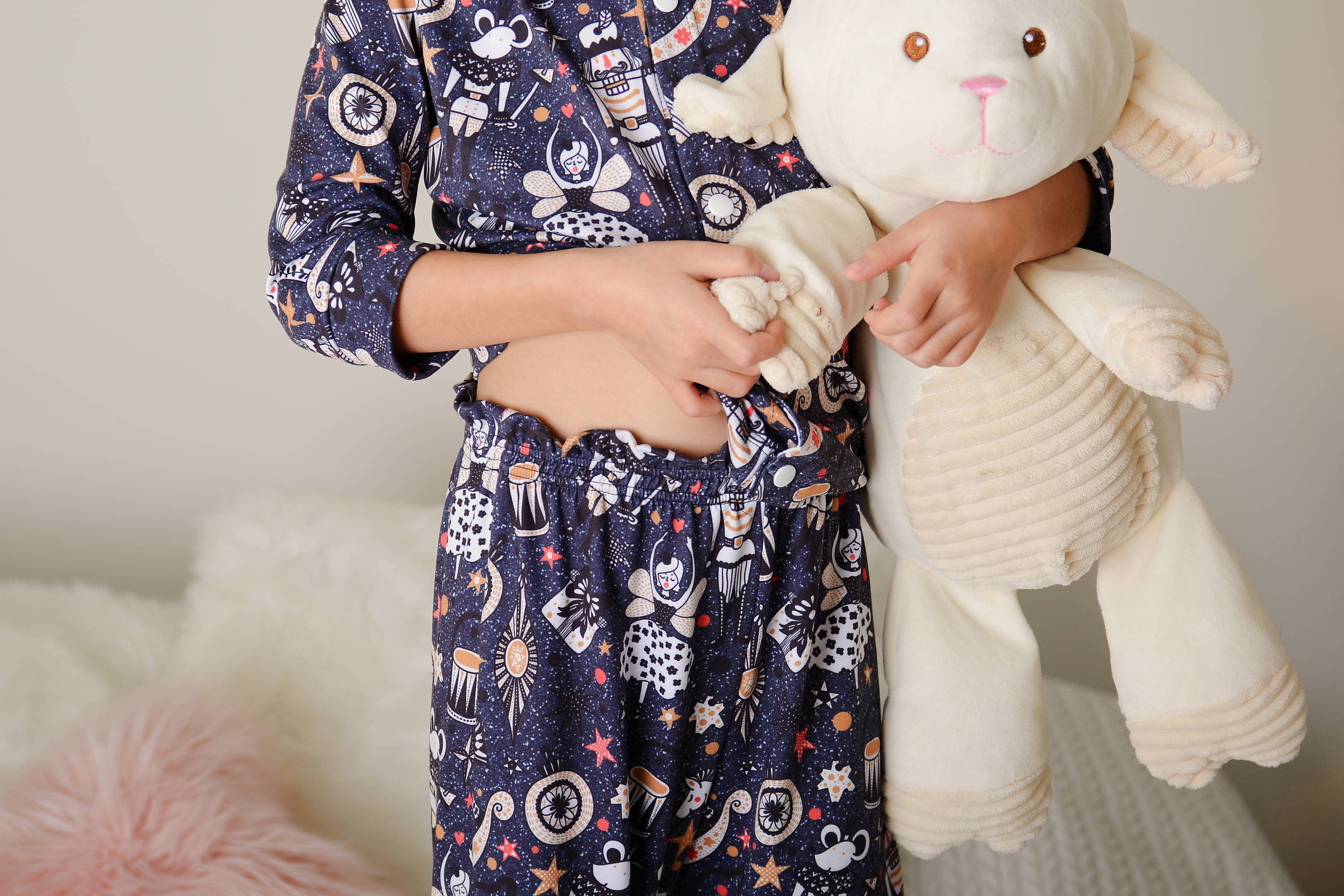 The Metro pants/shorts have an option for pockets but I ran out of fabric so unfortunately had to leave them out. I love the twin needle detail and the gathered look on the waistband!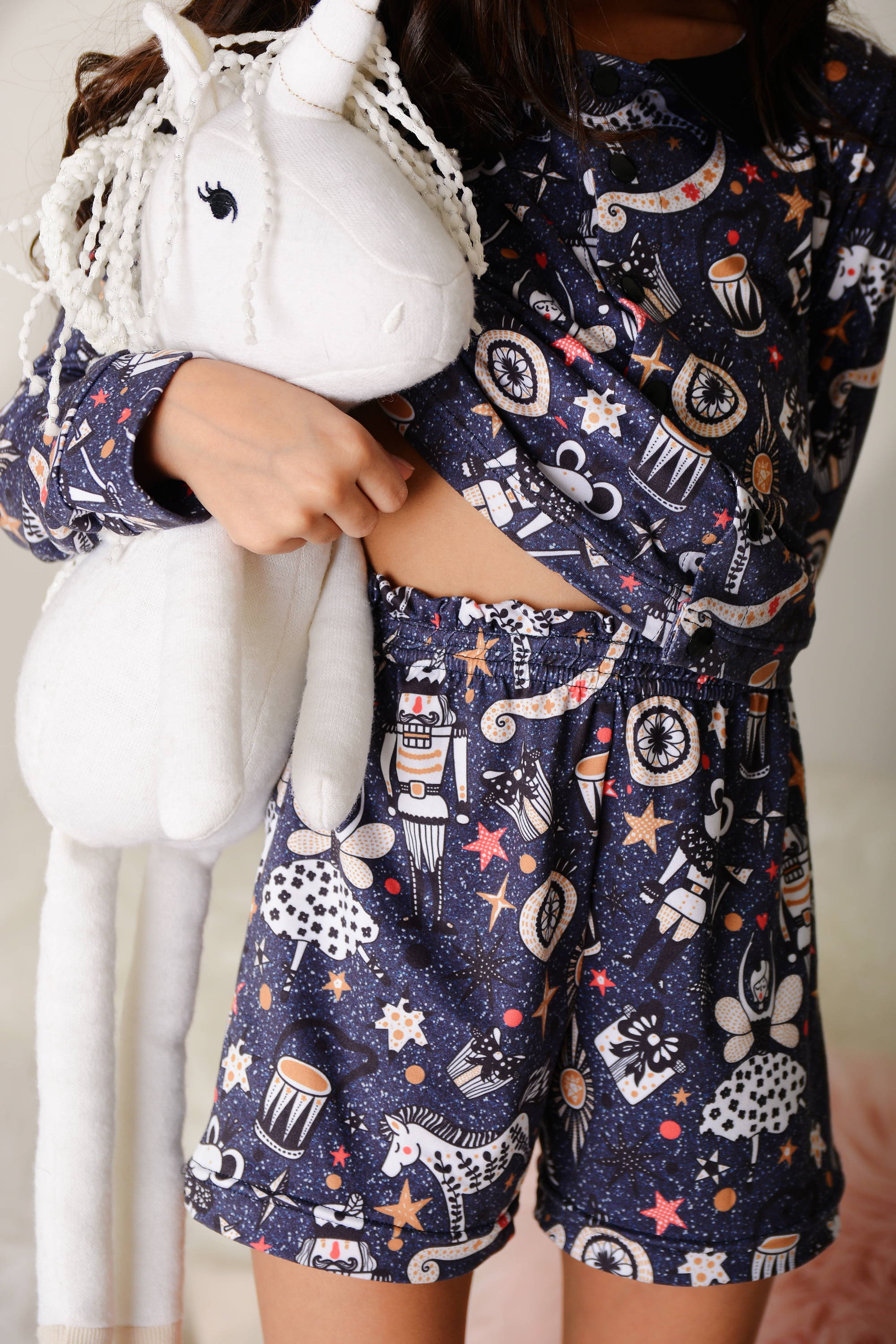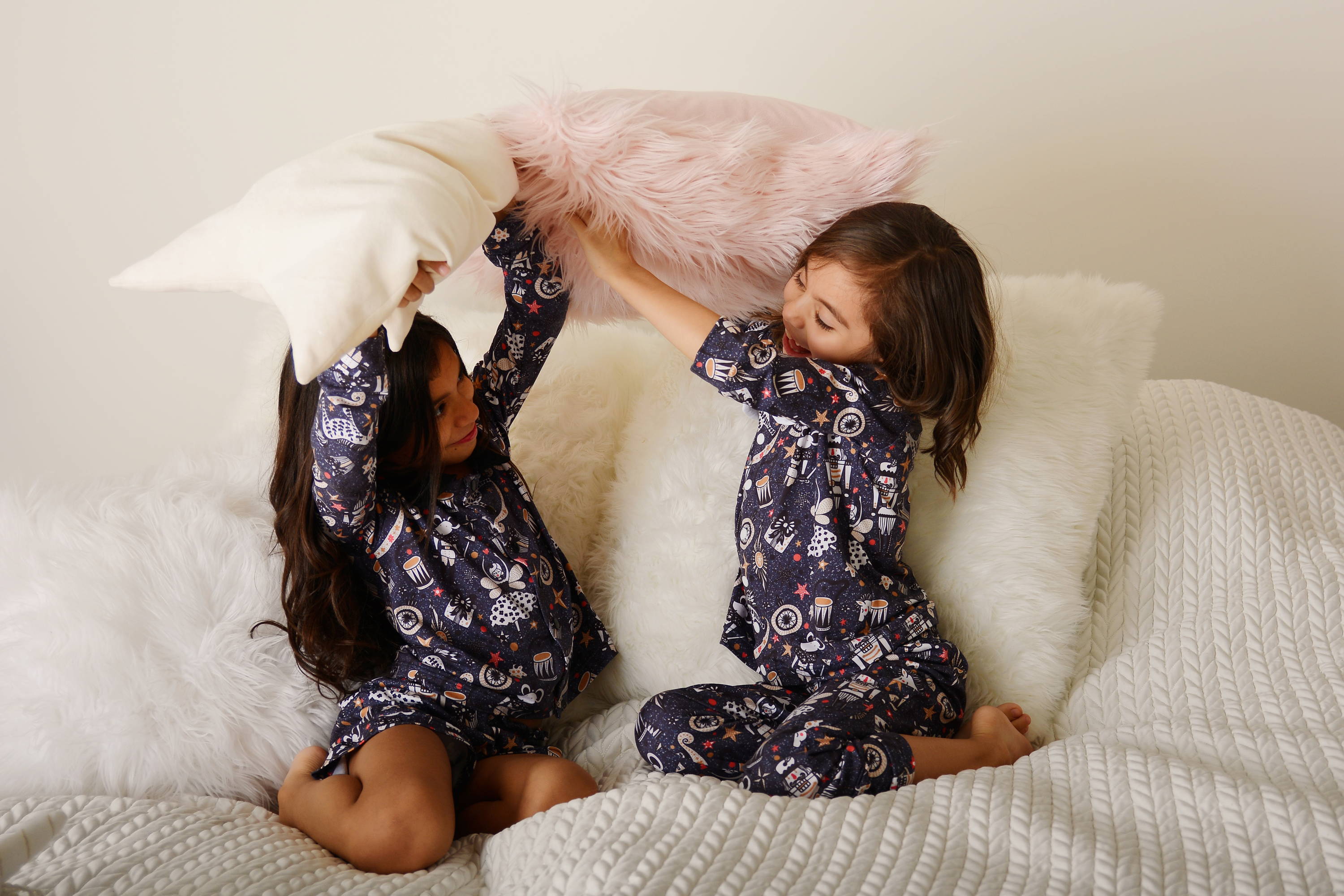 What's a pajama party without a friendly pillow fight?!

...or jumping on the bed?!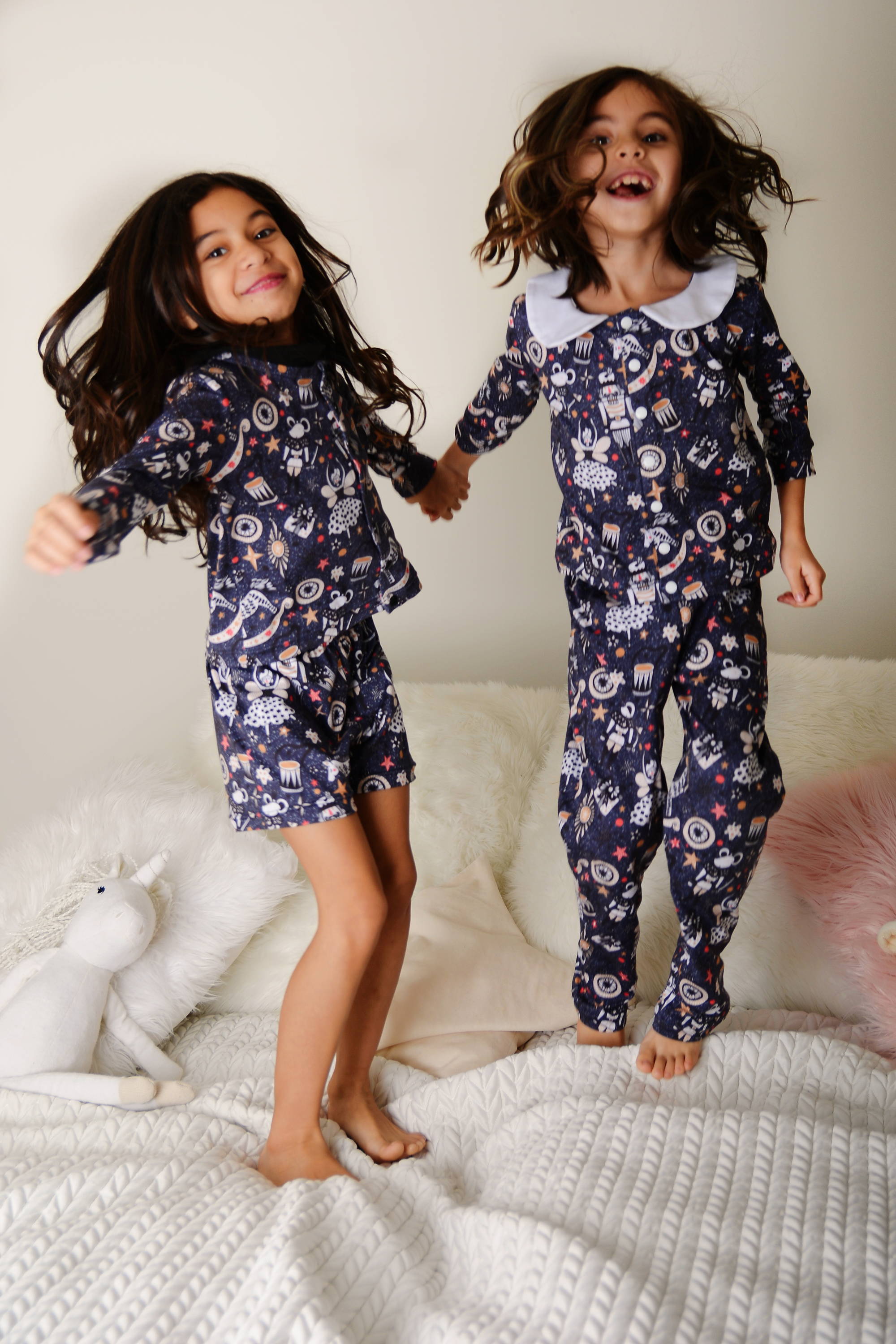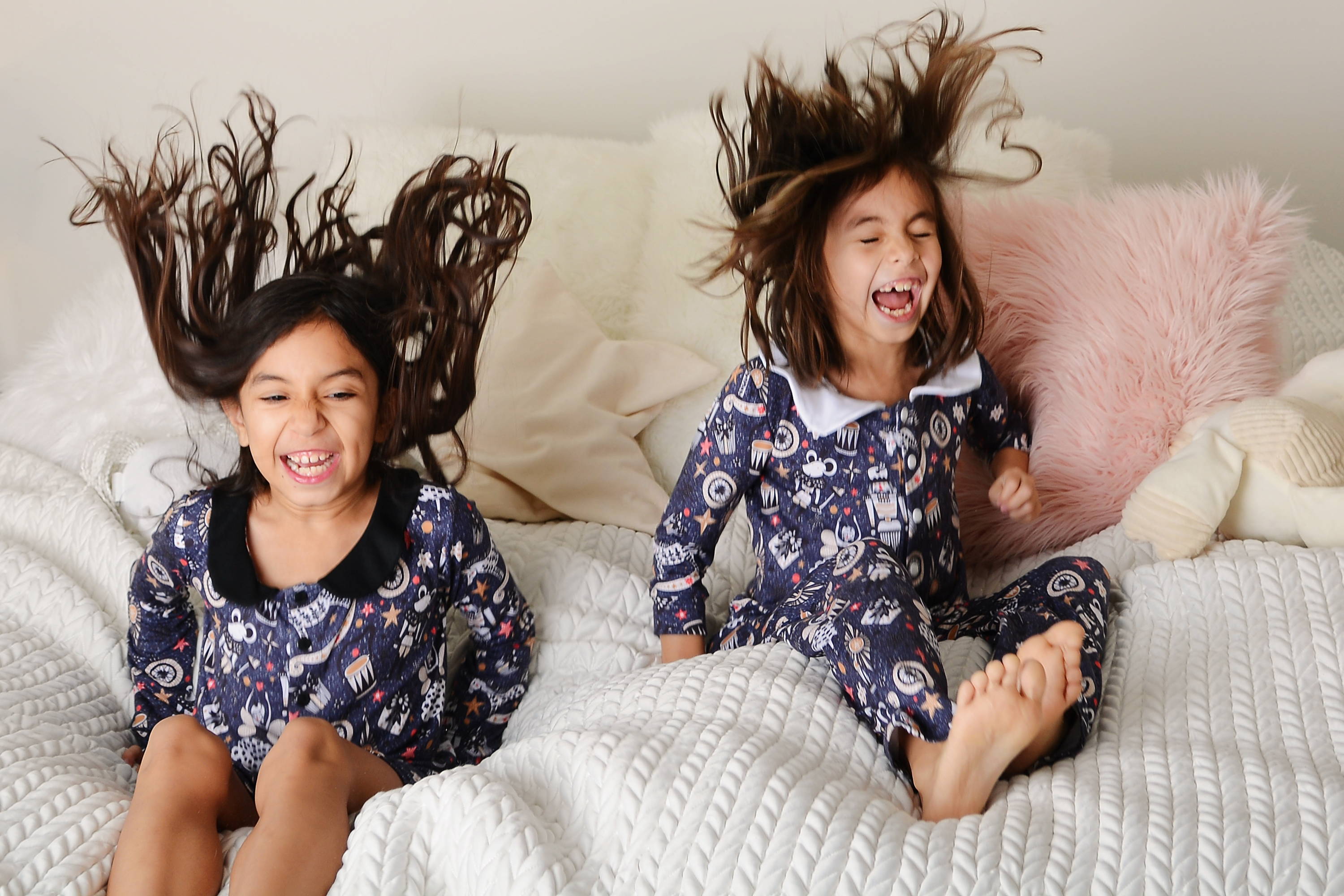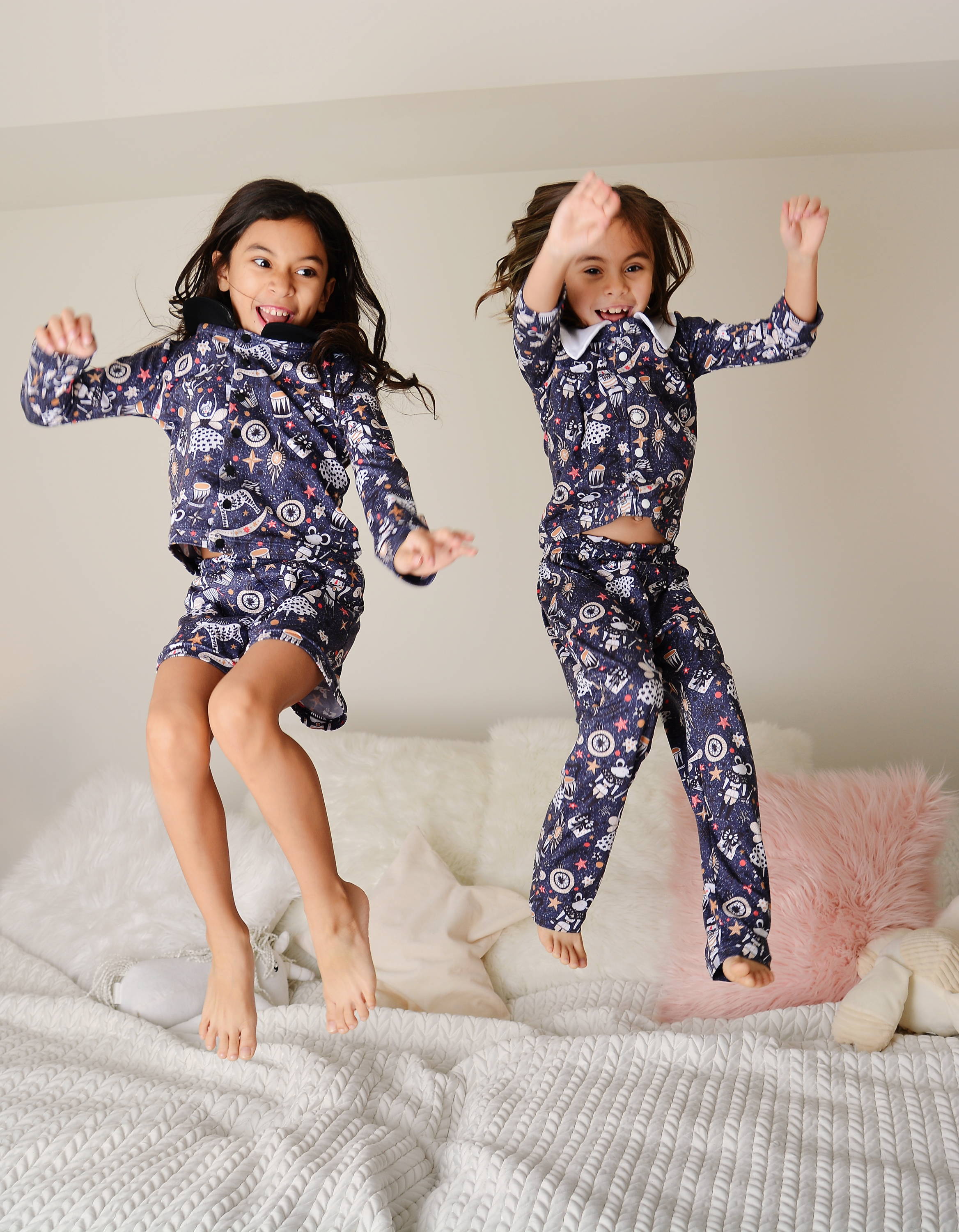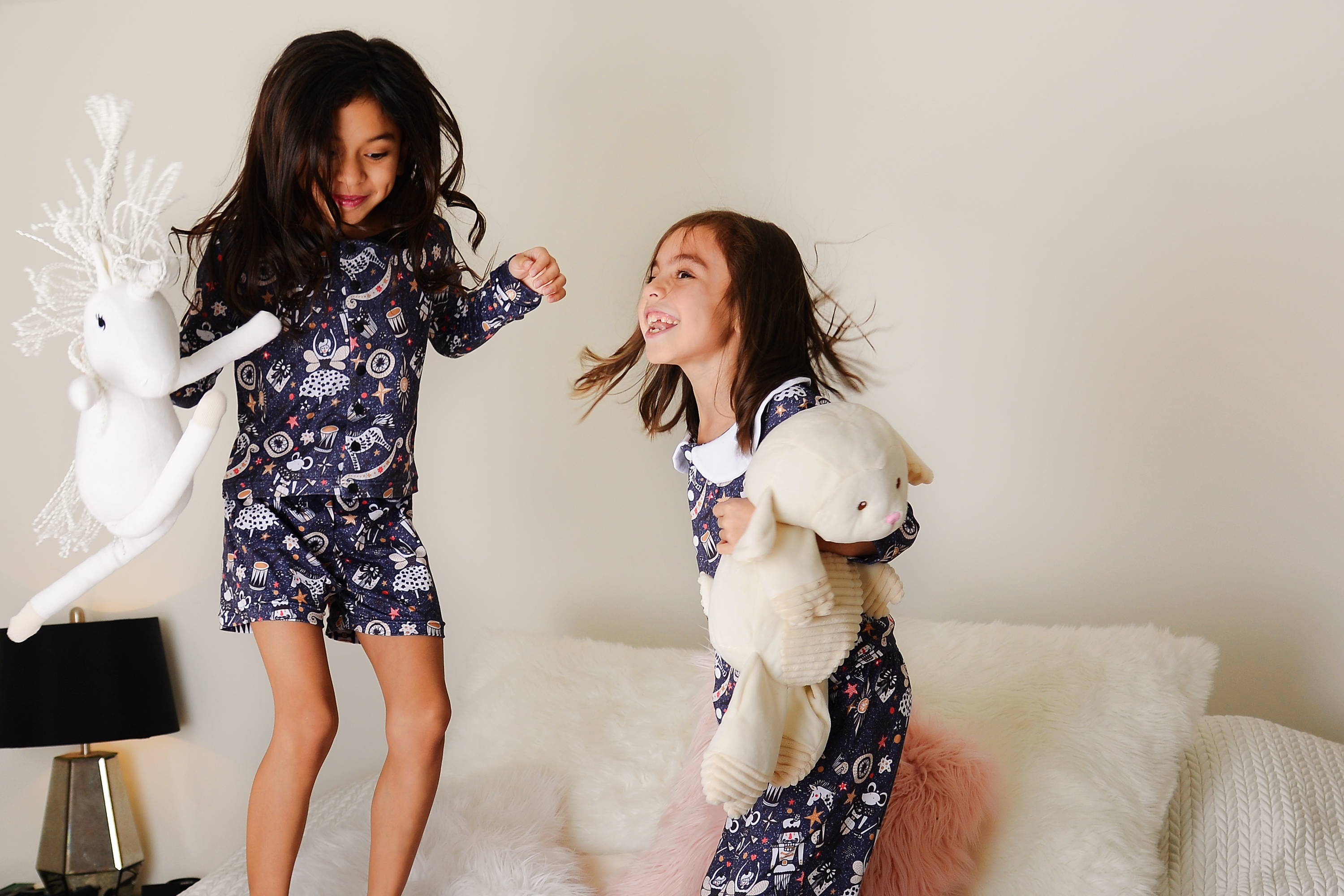 My girls and I try to have fun with every photoshoot so I don't get grumpy faces or angry little girls. We usually go out for ice cream after a photoshoot but tonight they begged for brownies for dinner and I couldn't resist! Beats slaving over the stove, lol. It's early enough that hopefully the sugar will wear off before bedtime! They love their new pajamas and can't wait to wear them to school for pajama day :)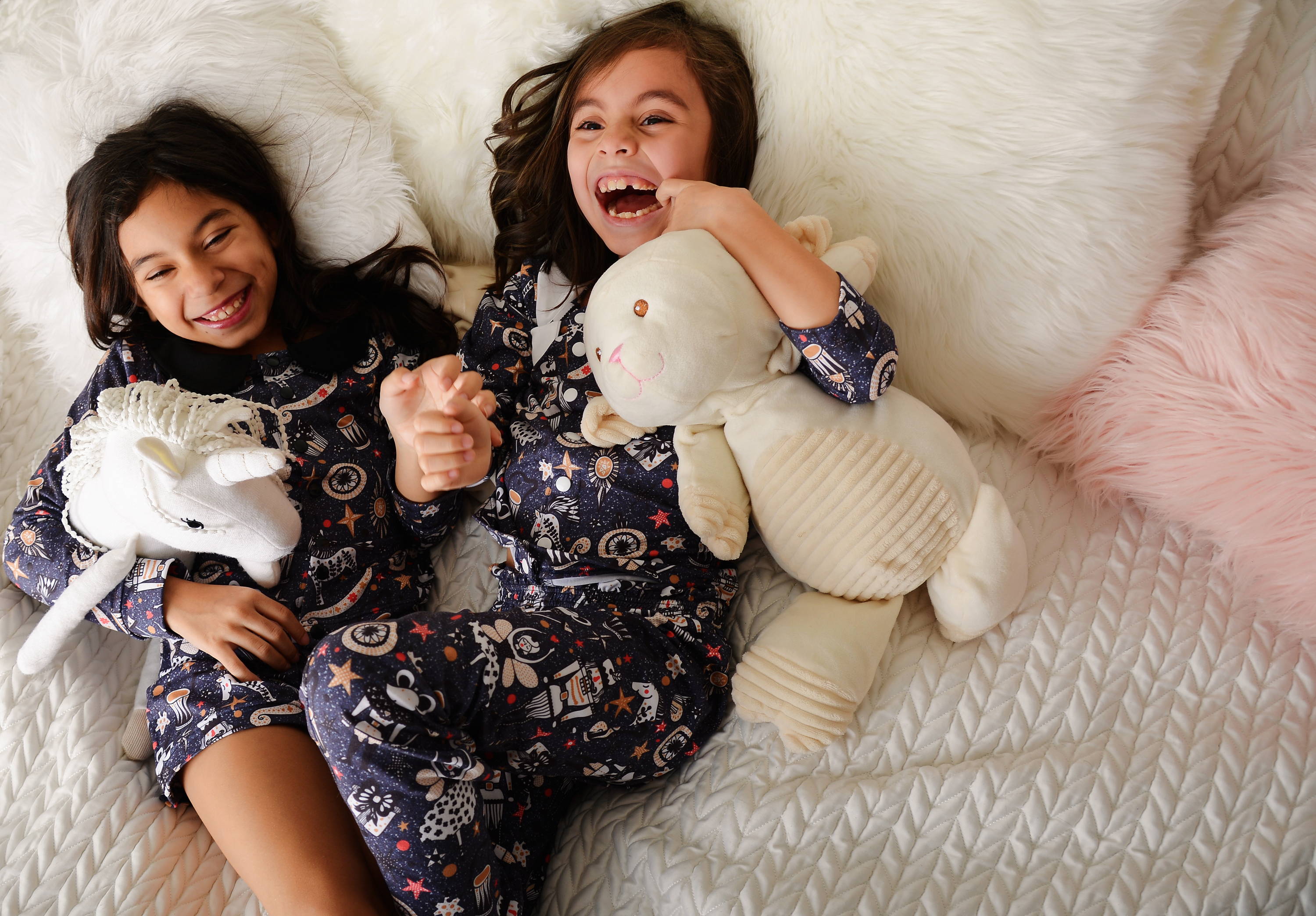 Head on over to the PR&P Shop (click the image to be redirected) for the patterns I used.
...and be sure to check out our sponsored fabric company - Raspberry Creek retail & custom fabric shop!
I used the Nutcracker Ballerina 4-way stretch double brushed poly from the Raspberry Creek Club fabrics collection
---
My daughters absolutely love Double Brushed Poly because it's so soft and cozy and I love how many options and custom opportunities Raspberry Creek offers!!
I enjoyed sewing up these pajamas so much and ya never know...maybe Lil Luxe will have a pajama pattern in the shop some time this year!
---
Head on over to the PR&P blog to check out the rest of the pajama party sewists and be sure to sign up for the PR&P newsletter to stay up to date with their blog and get a Freebie when you sign up.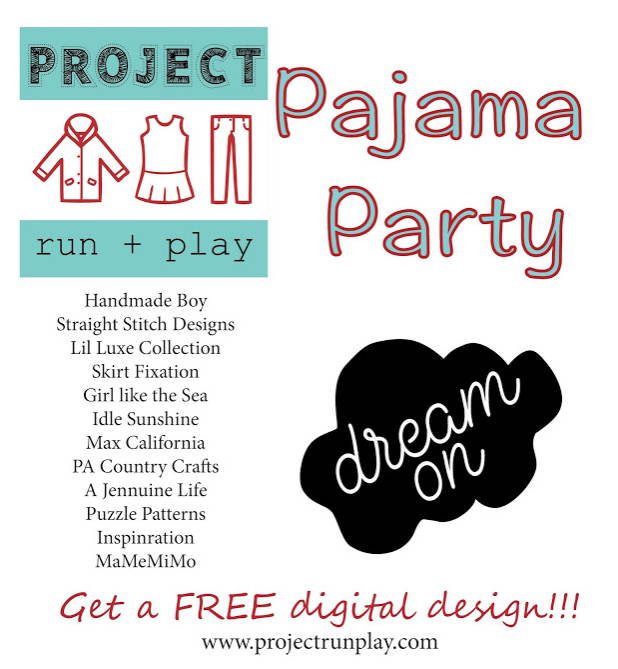 ---