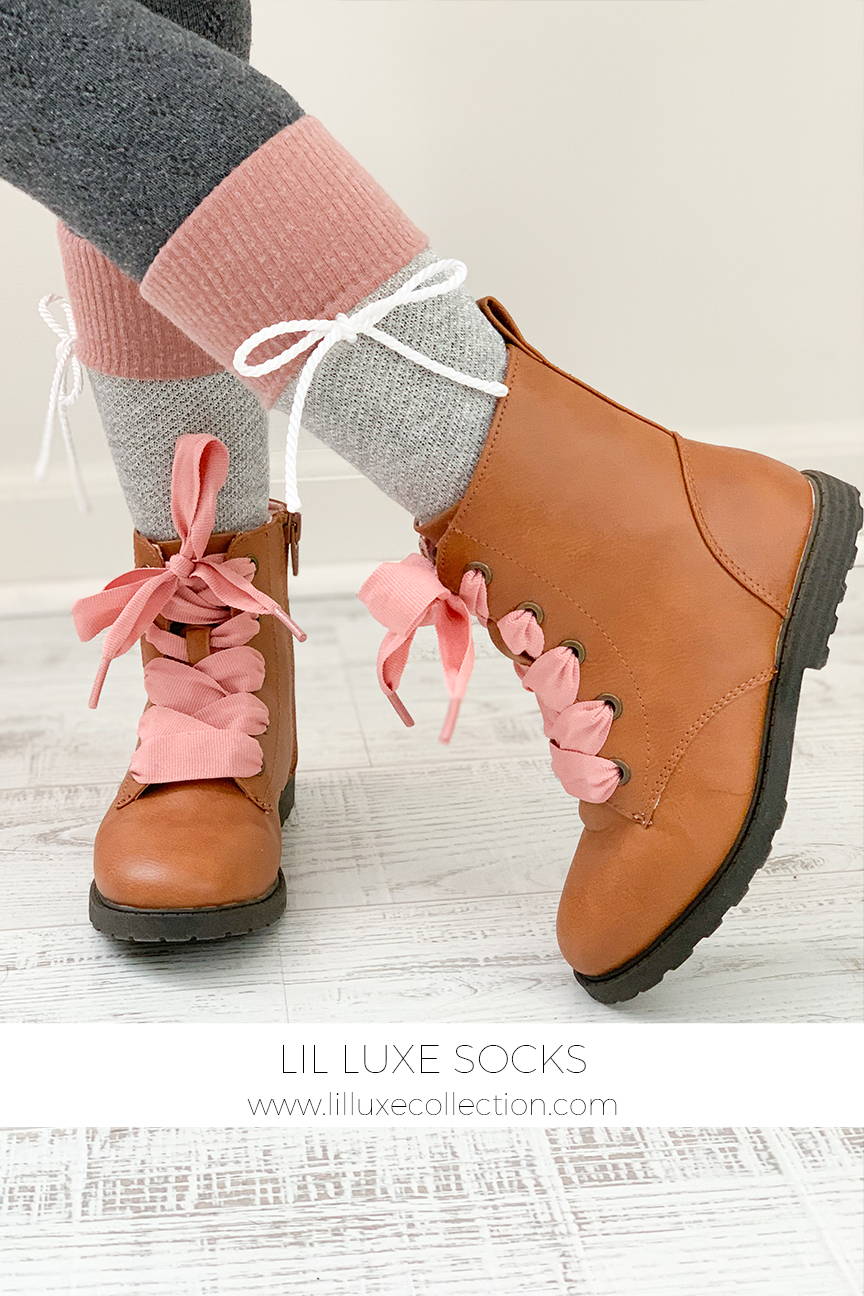 Did you love our Valentine's day PINspired look?!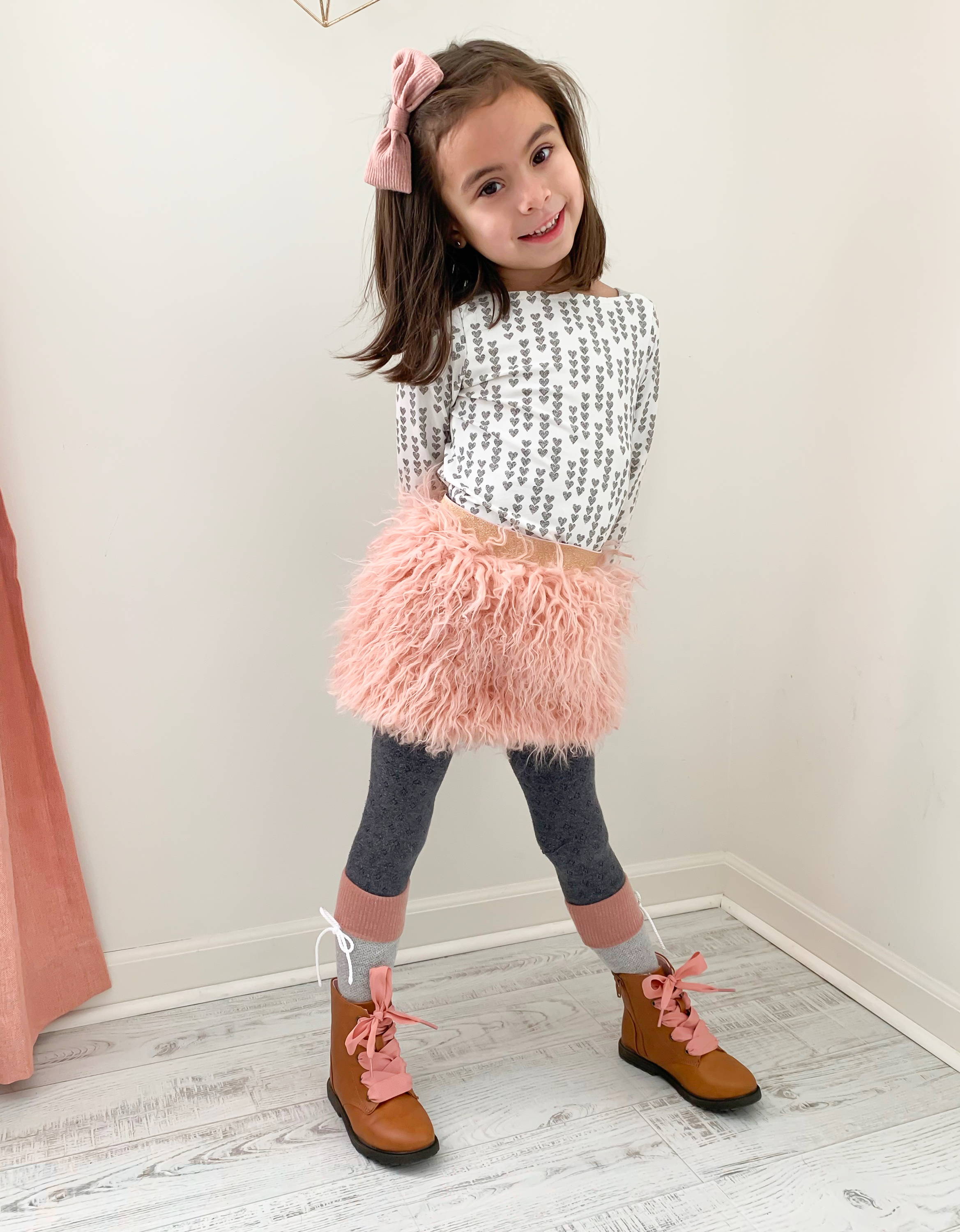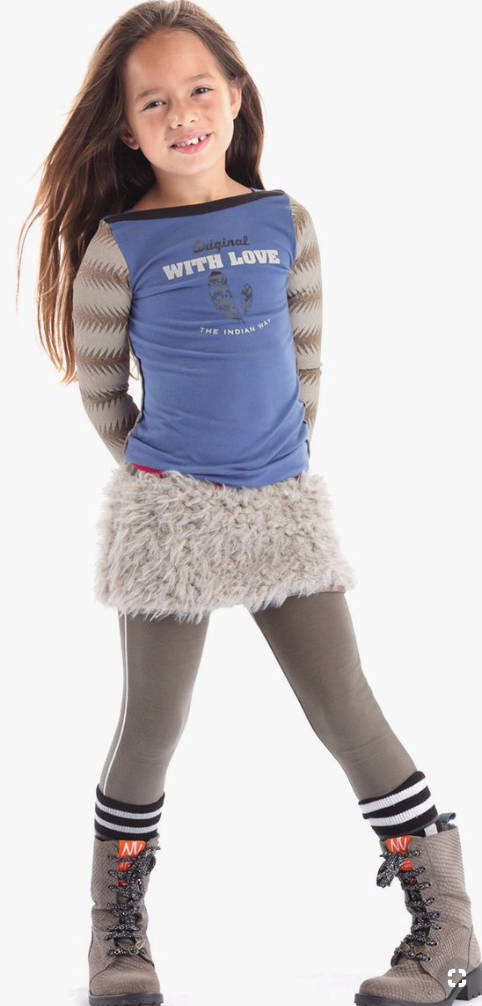 Follow our blog post HERE to make your own Lil Luxe Fur Skirt and as promised...here is your FREE sock pattern!
Download the pattern for free by adding it to the cart below, then follow the instructions on this page to complete your pair of socks.  
Three seams and done! These quick and easy sock pattern is a perfect DIY addition to any outfit! One size fits most. Designed for children shoe size 8-12.
Finished size of the socks: approximately 14" tall by 3.5" wide. Easily lengthen the sock by adding height to the sock main.
Tutorial:
You will need:
About 1/4yd of knit fabric with good stretch and recovery and suitable for socks. Cotton lycra is suggested (pictured above in a light weight, stretchy french terry)
About 1/4yd of contrast knit fabric with good stretch and recovery. Knit ribbing is suggested or use the same knit as main sock
Optional ribbon or trim for bows
This project can be completed entirely on a serger or on a regular sewing machine using a stretch stitch.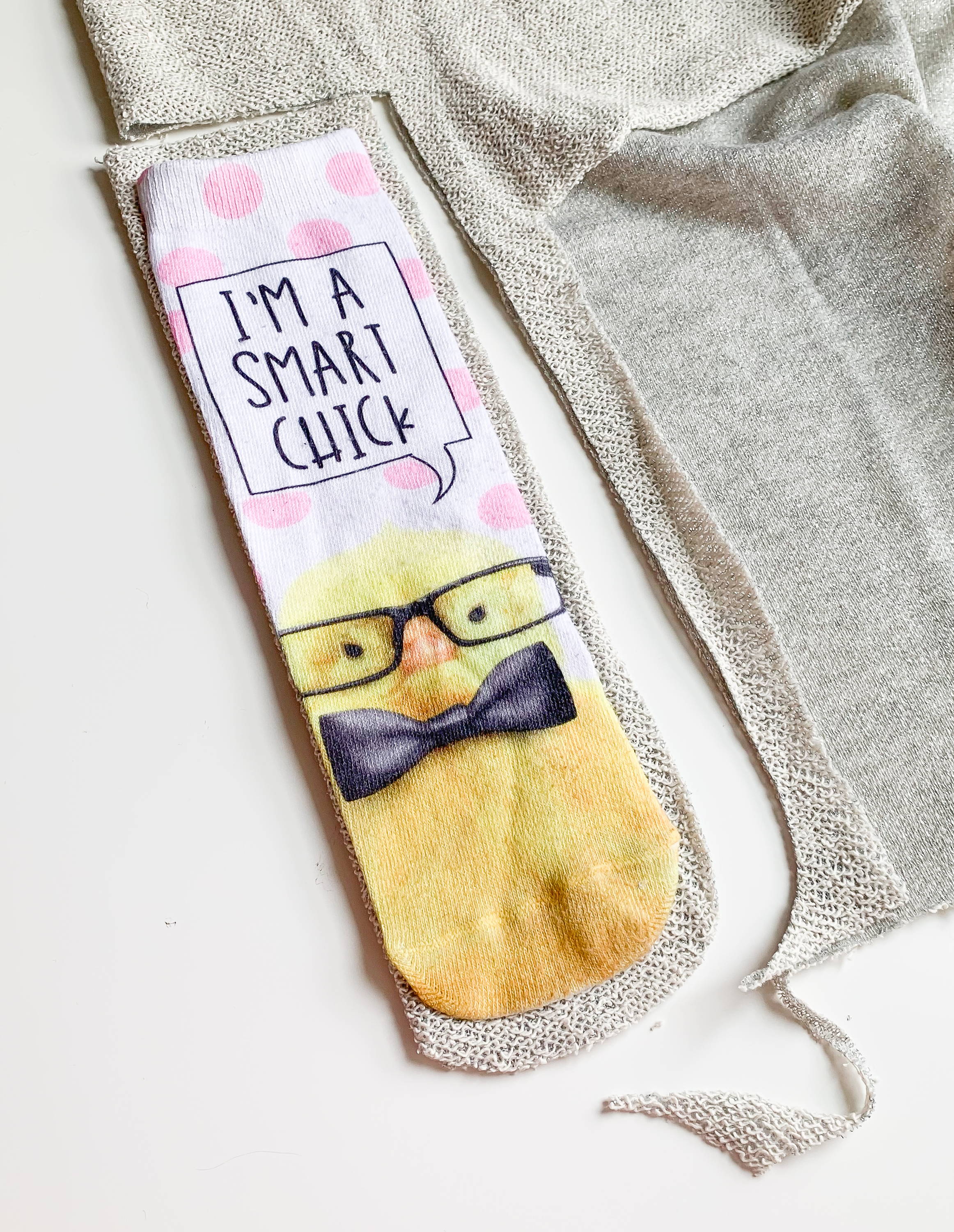 So I got these socks for a few dollars in the checkout aisle at Joann's last year...they had a generic one size fits most label for child shoe size 8-12 which fit my daughters as an almost knee high sock last year and more like a crew sock this year but worked out perfectly for what I needed to complete my daughter's outfit. I traced around the sock, adding seam allowance along all edges except the fold side which is what you're getting in the free sock pattern above, I just saved you a trip to the store ;) LOL
So if you have another pair of socks that are bigger or smaller than the one's I'm sharing here, you can just trace around them as I did and follow the sewing instructions below.
You should have two socks and two cuffs.
Fold the cuffs and socks right sides together and sew along the side and curved edge of the sock main and along the long edge of the cuff.  
Turn the socks right sides out. Fold the cuff in half so that you have right sides out on the inside and outside of the cuff, repeat with second cuff.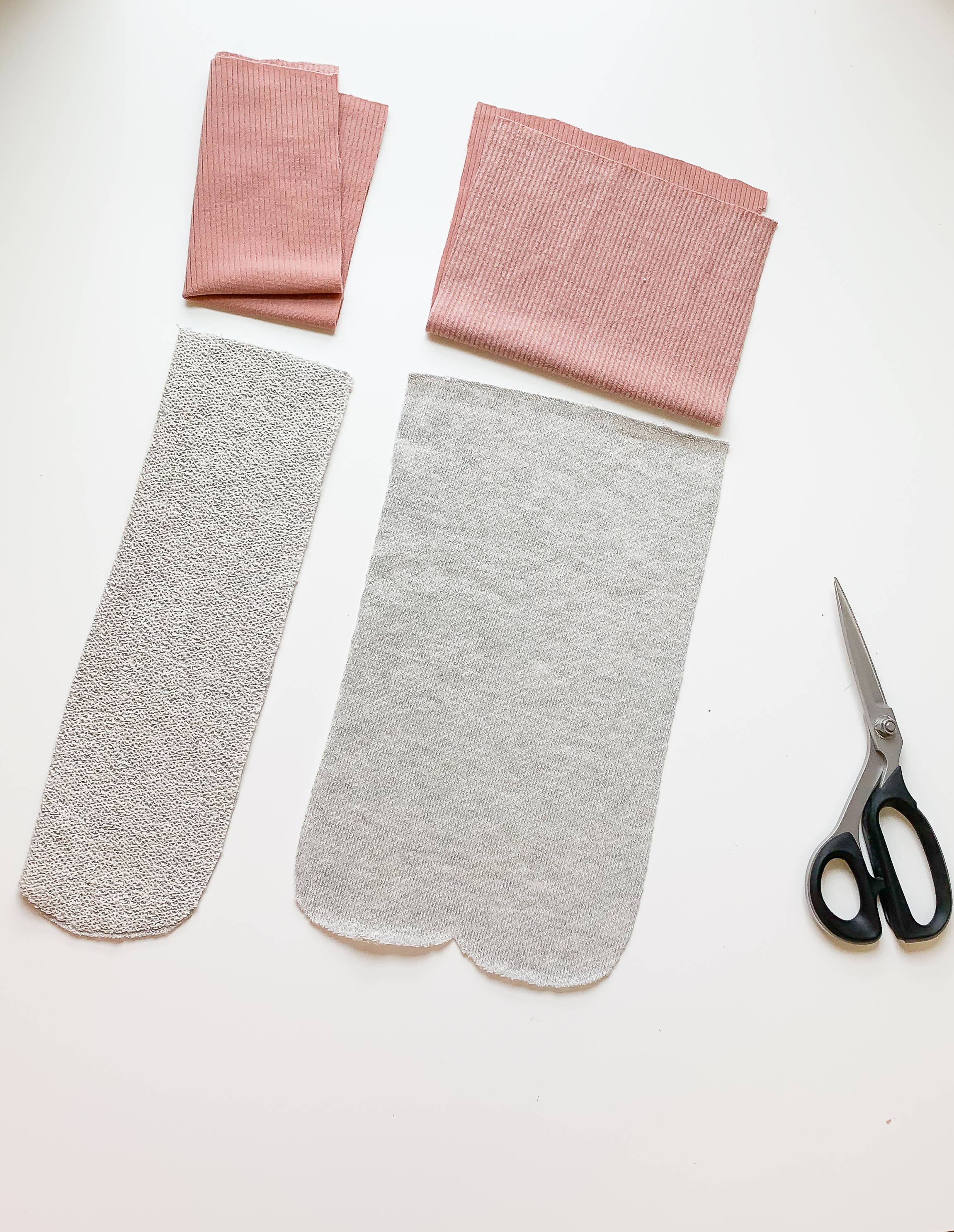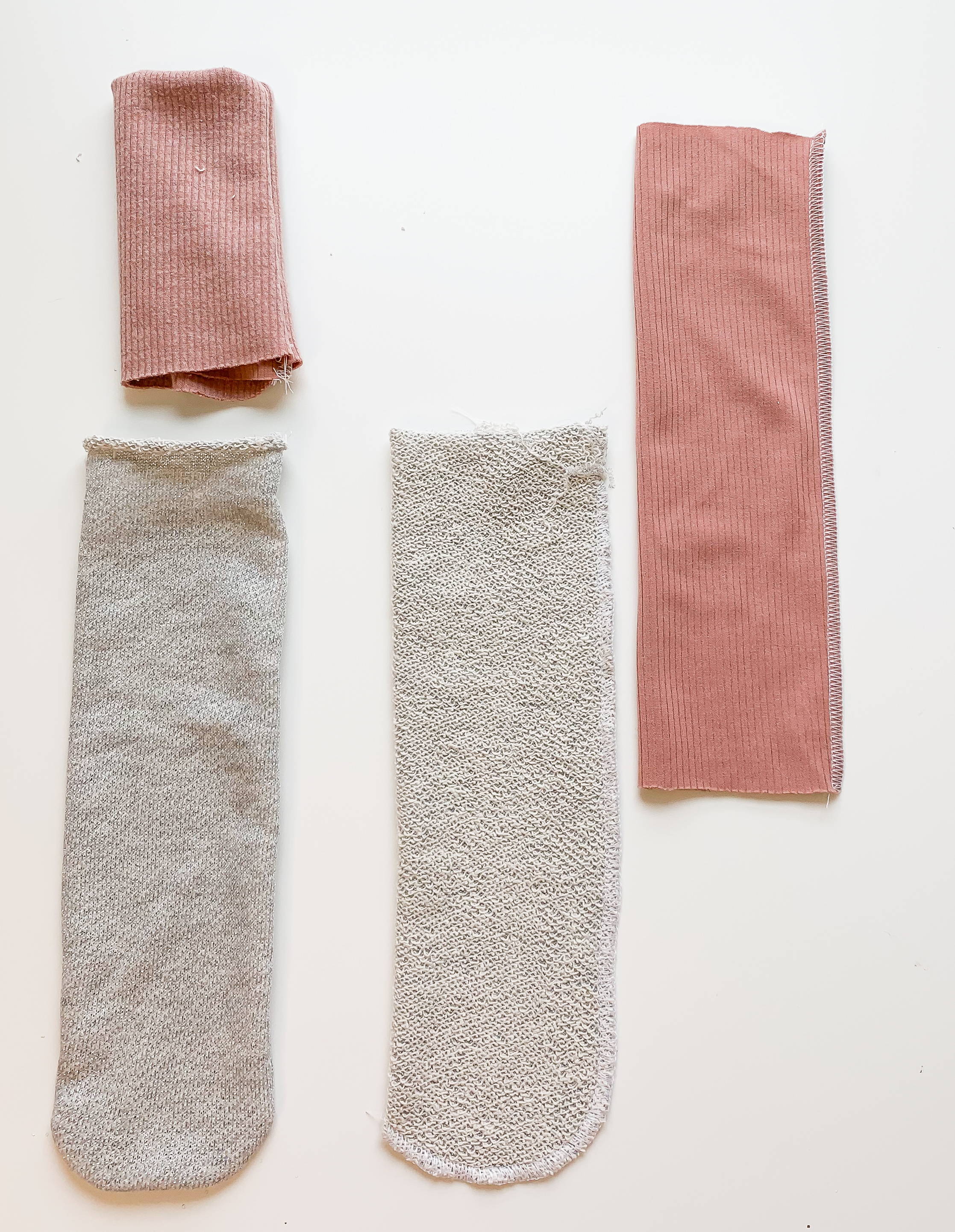 I used about 6.5" of cording to make my bows. Cut two for each sock.
Slide the folded cuff over the sock, right sides together and side seams aligned. Pin in place. If you're adding a bow as pictured, clip centered onto the opposite side of the seam.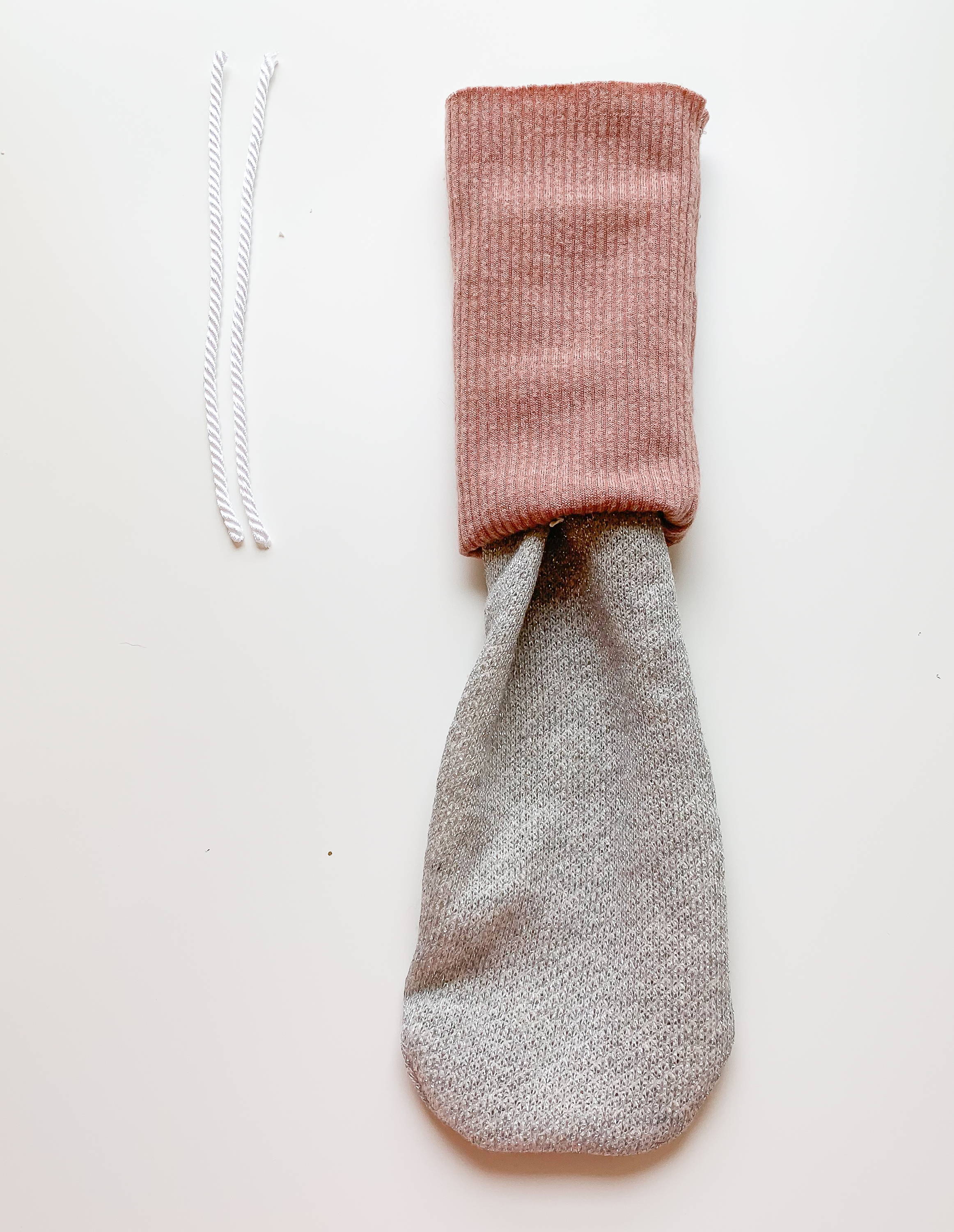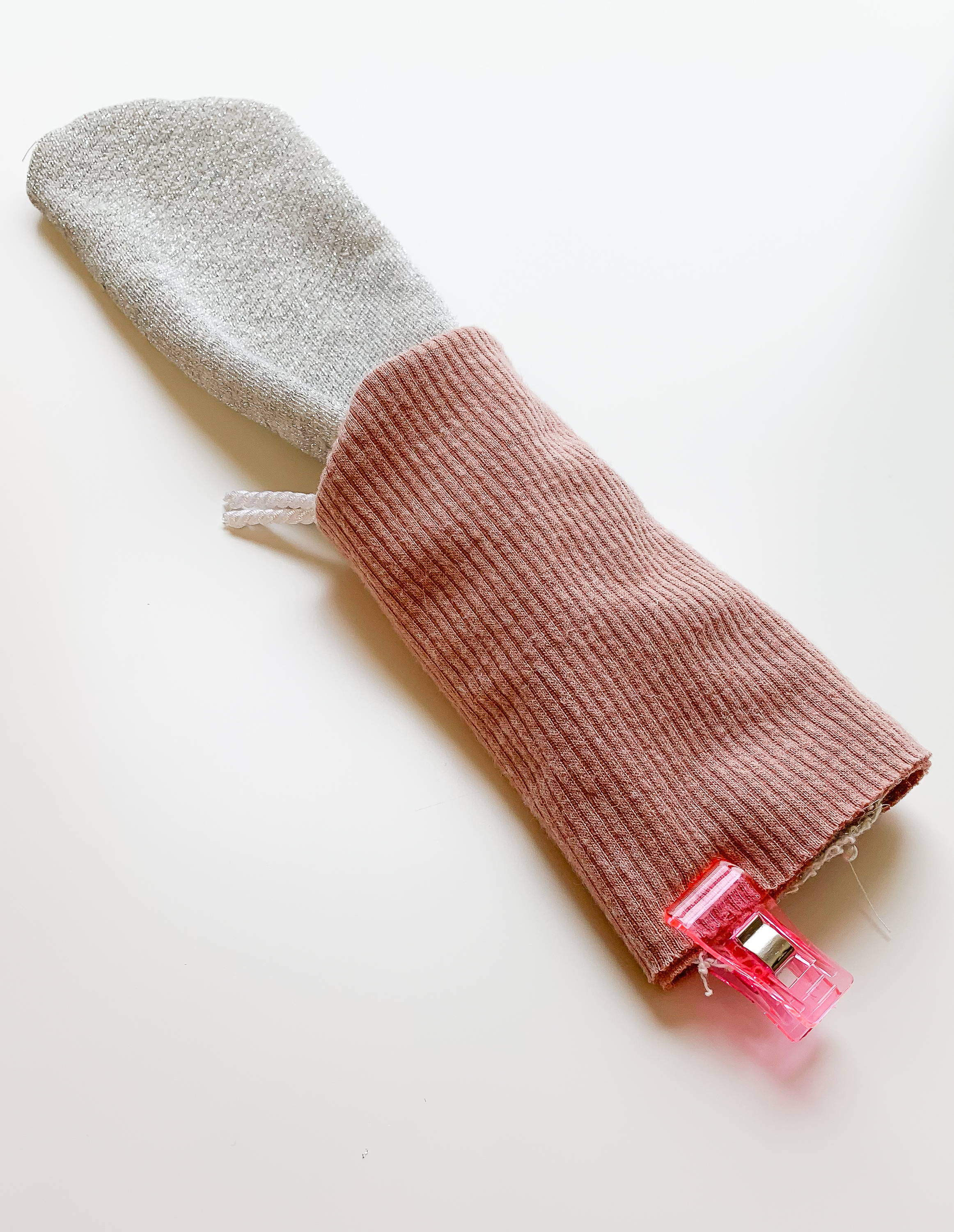 Sew around the circumference of the sock opening. Repeat process with second sock.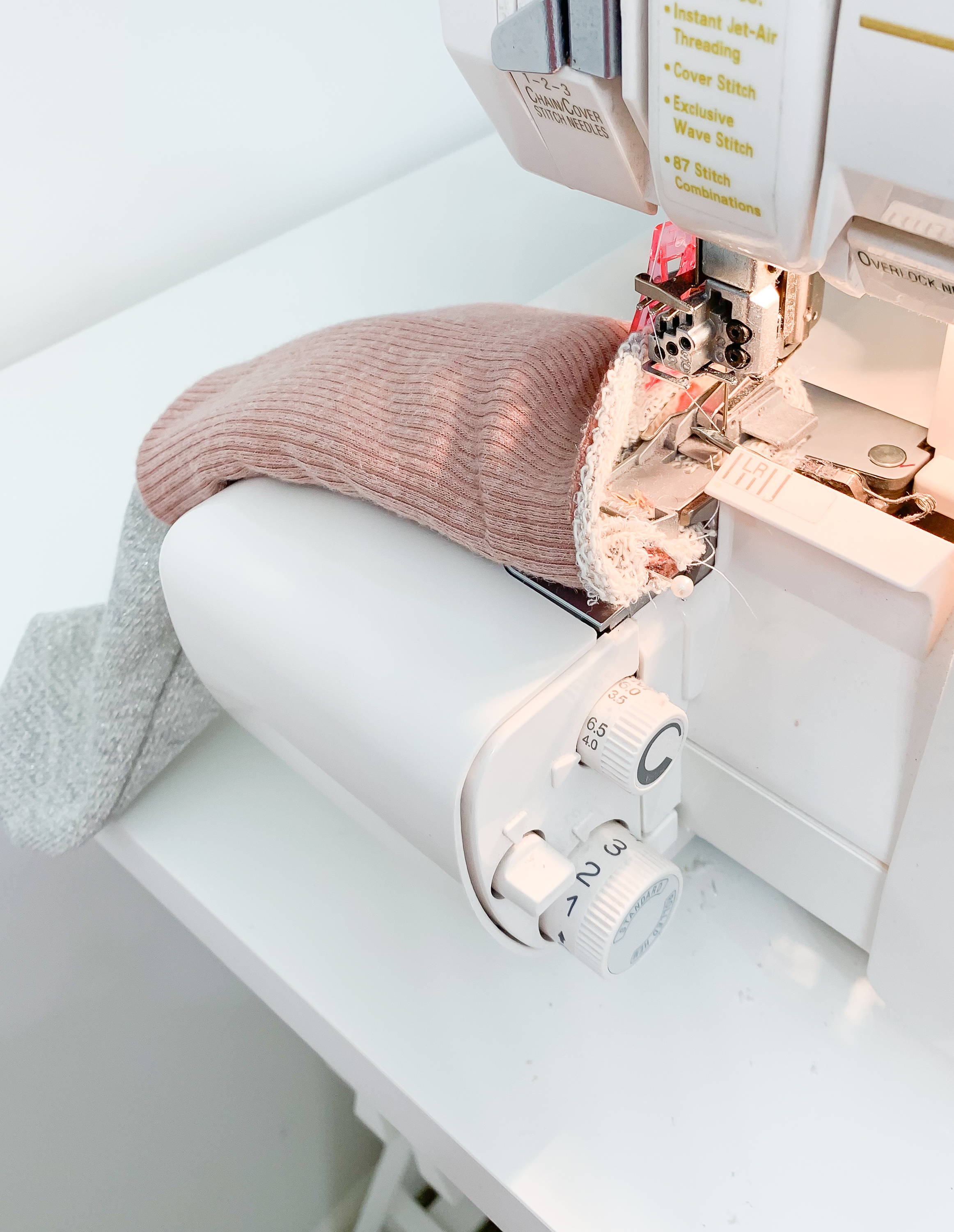 Fold the cuff down, tie the bows and that's it!! I had full intentions of actually knitting a pair of socks for my daughter but ran out of time so I whipped these up in under an hour and I'm glad I did because they are just too darn cute, coordinate perfectly with her outfit and now I have pattern to share with you and a template for making more!  
Next I'll be making a pair of knee high socks! I'll use the same pattern and just lengthen the top of the sock main piece.
Don't forget to tag your creations using #lilluxesocks !!