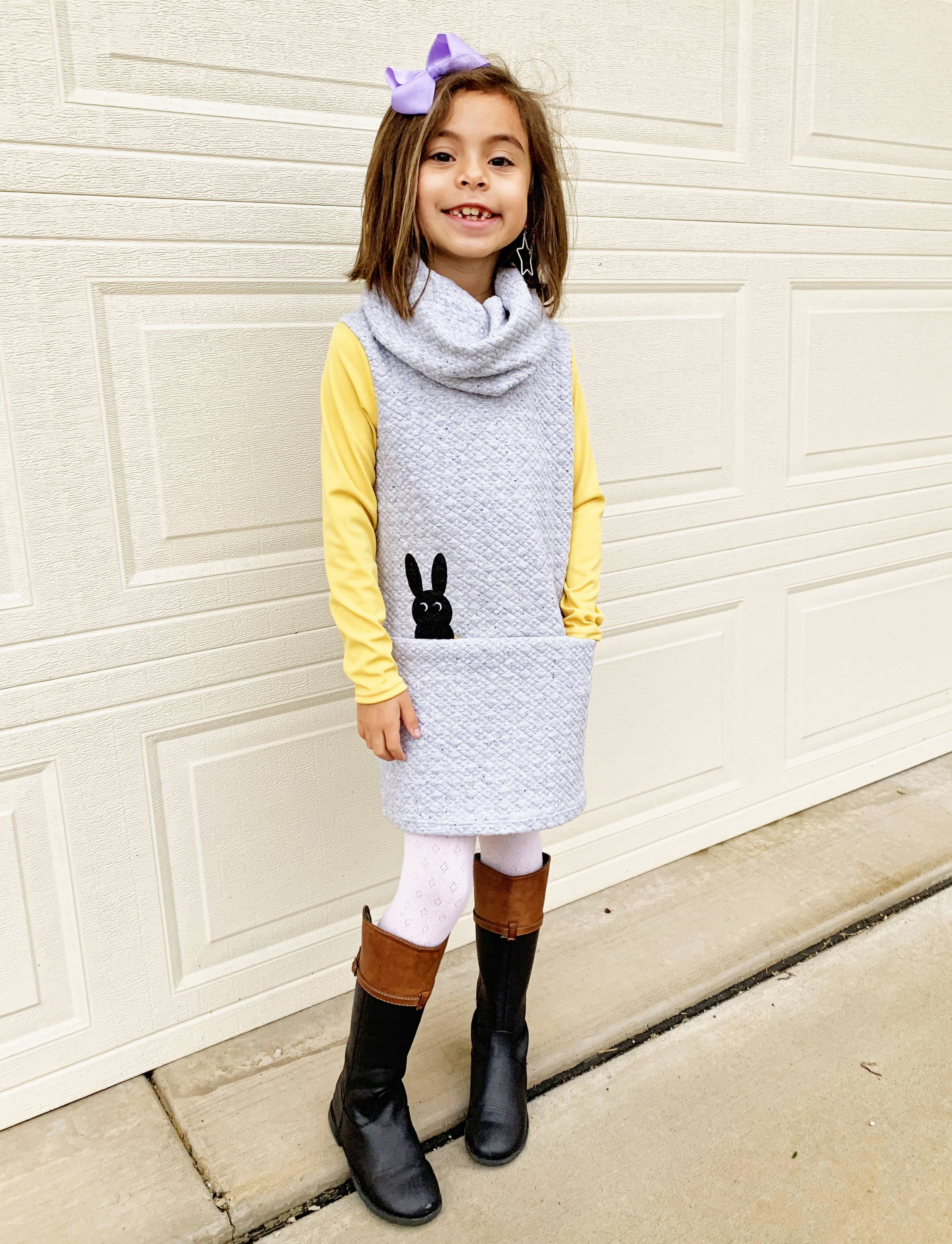 Everly Hidden Seam Pockets
Have you seen the new Everly pattern?! Did you know the top and dress version is attached to the asymmetric sweater overlay but can be sewn separately??? I've sewn up the girls dress version without the asymmetric overlay, used the slouchy cowl option and added hidden inseam pockets with a peek a boo bunny to show off the many options of the pattern. See below for the tutorial but first don't forget to pick up your copy of the Everly girl's and women's pattern during its introductory sale!

Use discount code: EVERLY_RELEASE at checkout to get a 30% off discount through 10/11/19!
---
Sweet & cozy Everly on a chilly fall day!
I bought the last of this quilted knit at my local Joann's and had just enough to make this little sweater dress using the Everly pattern. I love how it turned out. It's just as I imagined and my little one loves it too :)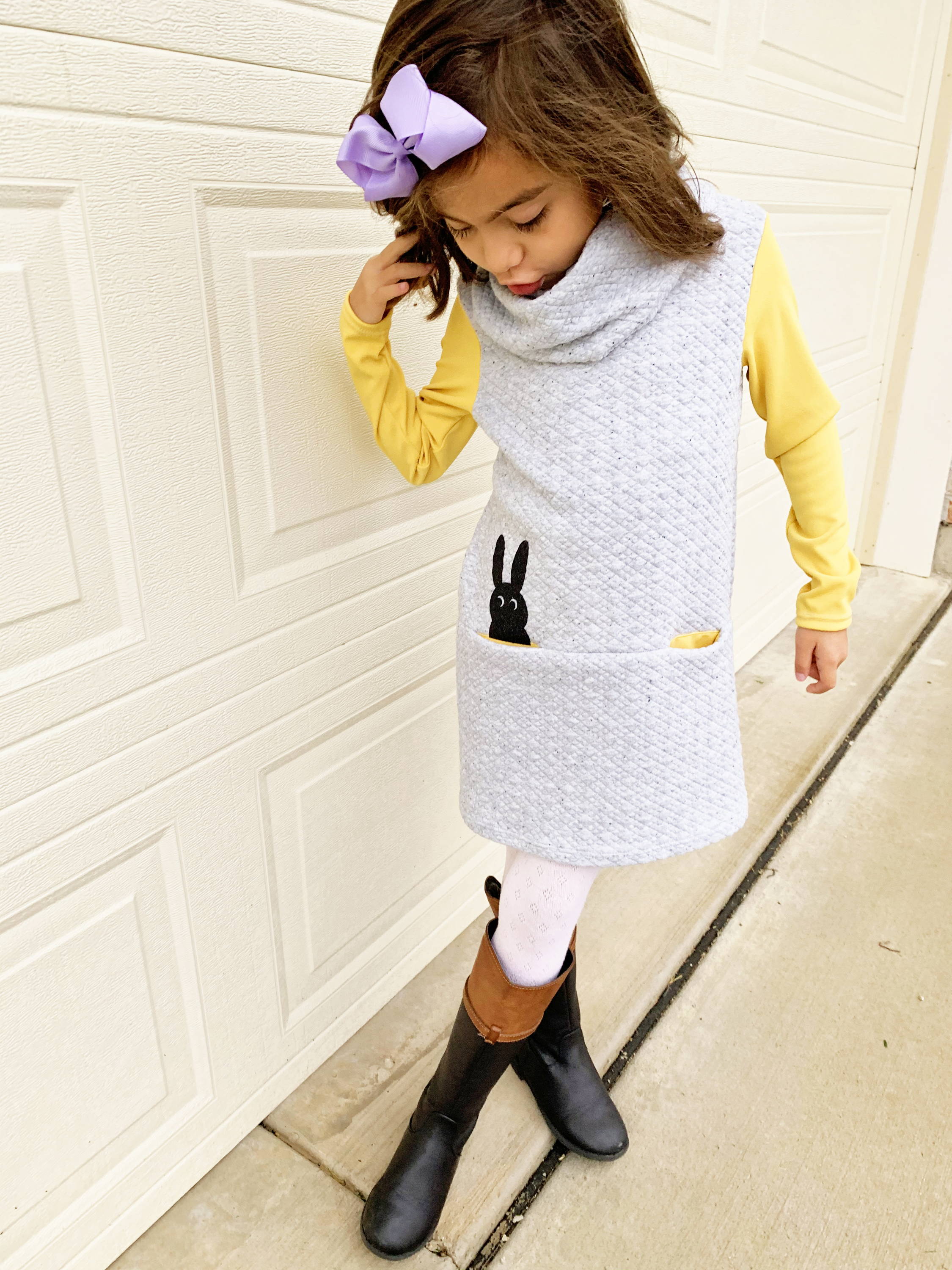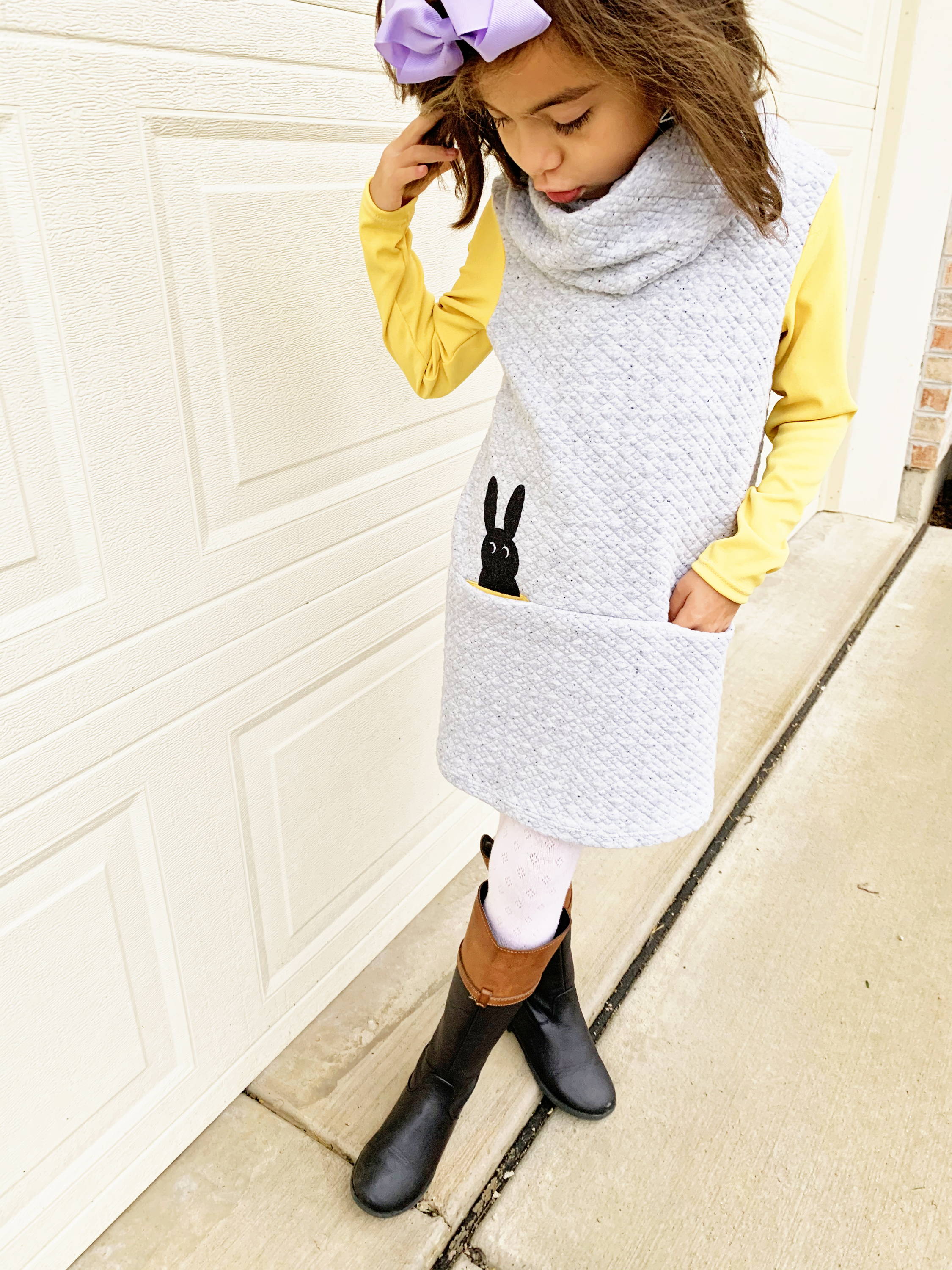 Scroll through slider for the step by step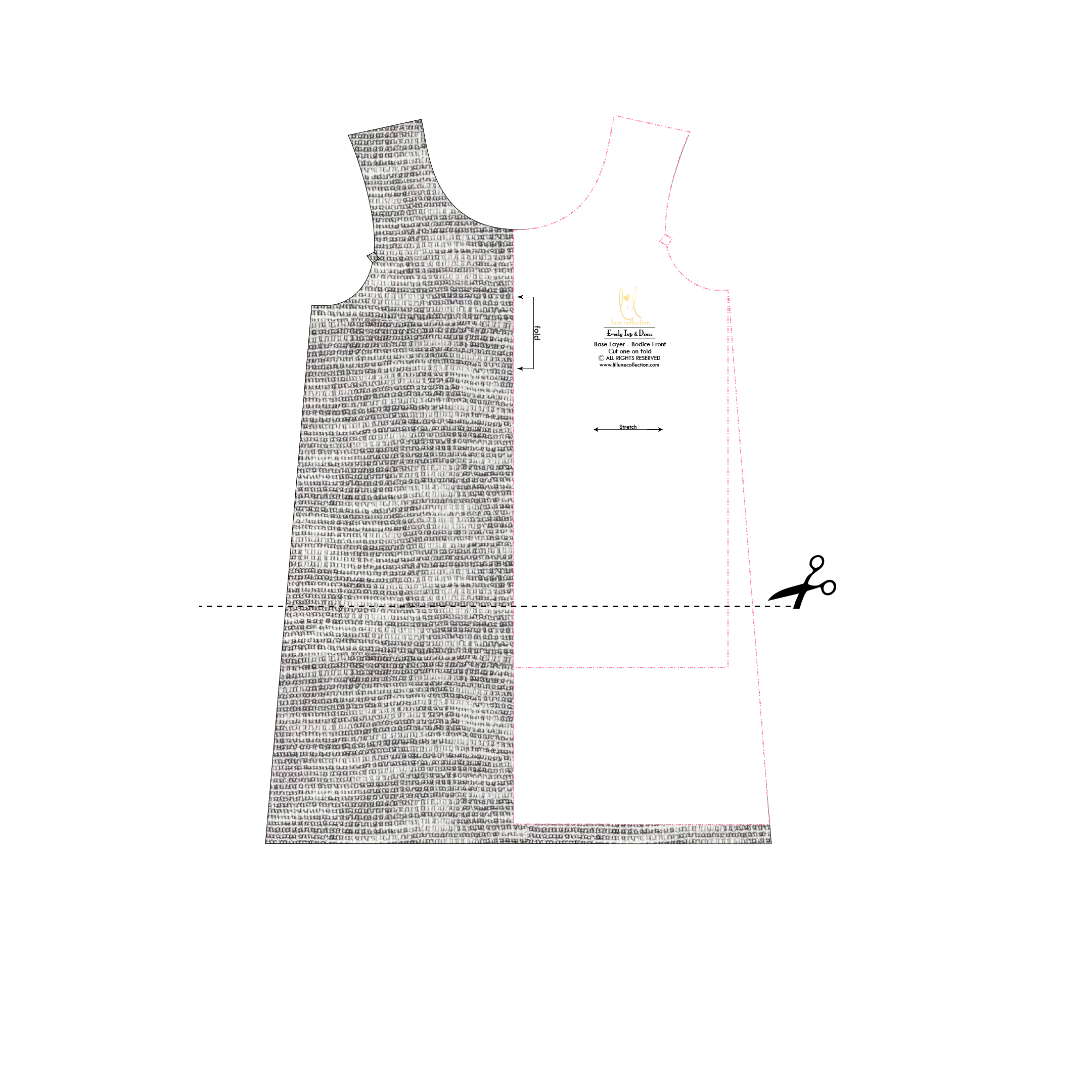 Cut 1" (2.5cm for seam allowance) past the dress version front pattern piece. Then slice the dress 1.5"-2" above the top version cut line.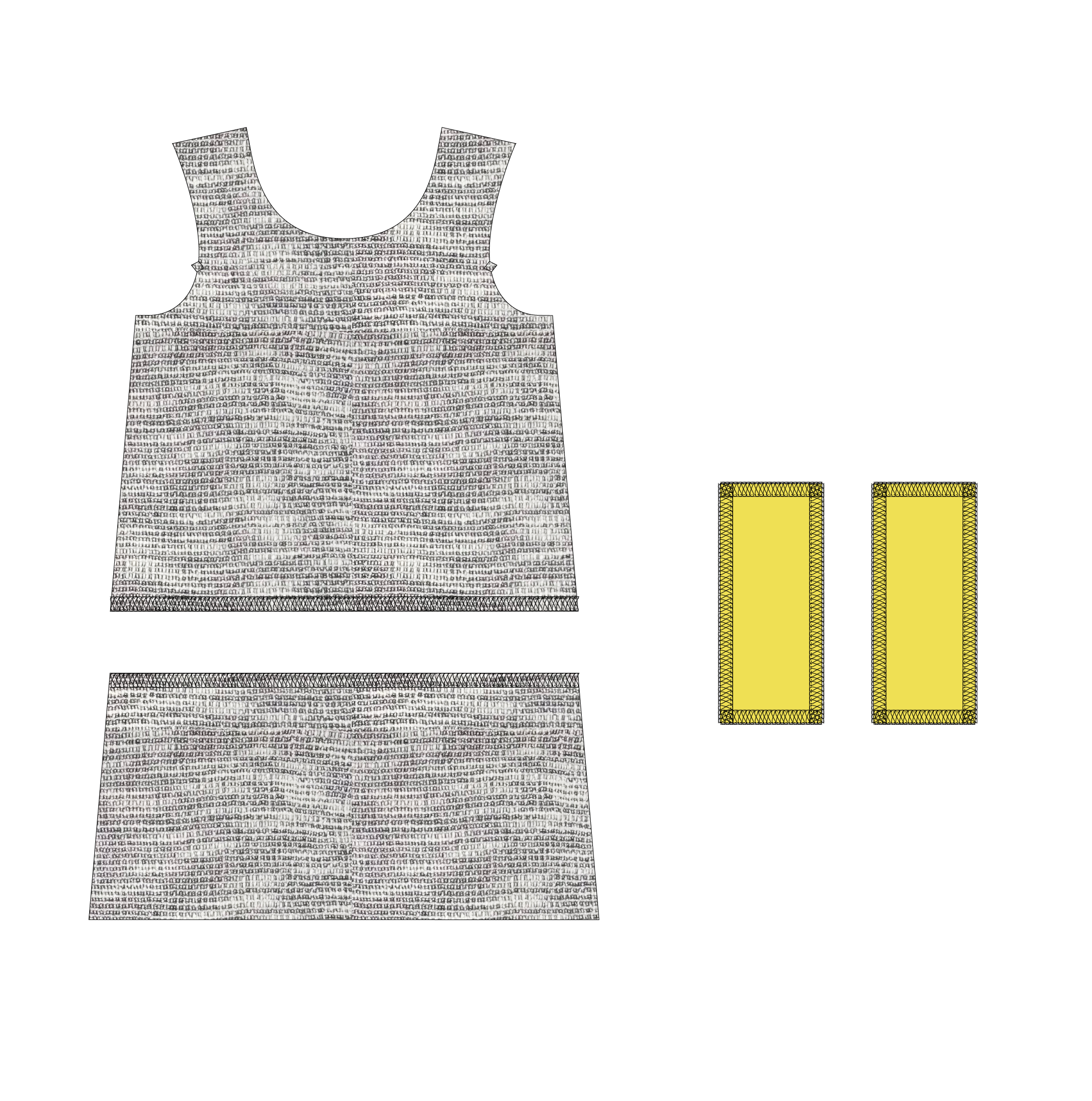 Cut two pockets. Pocket size will vary based on your preference and the size you're sewing. I wanted approx. 3.5x4.5" pockets for the 5t I was sewing so I added 1/2" seam allowance to the pocket size I wanted (double height for fold); cut two 4.5x10" pockets. Finish the raw edges of the pockets and sliced edges of the dress front.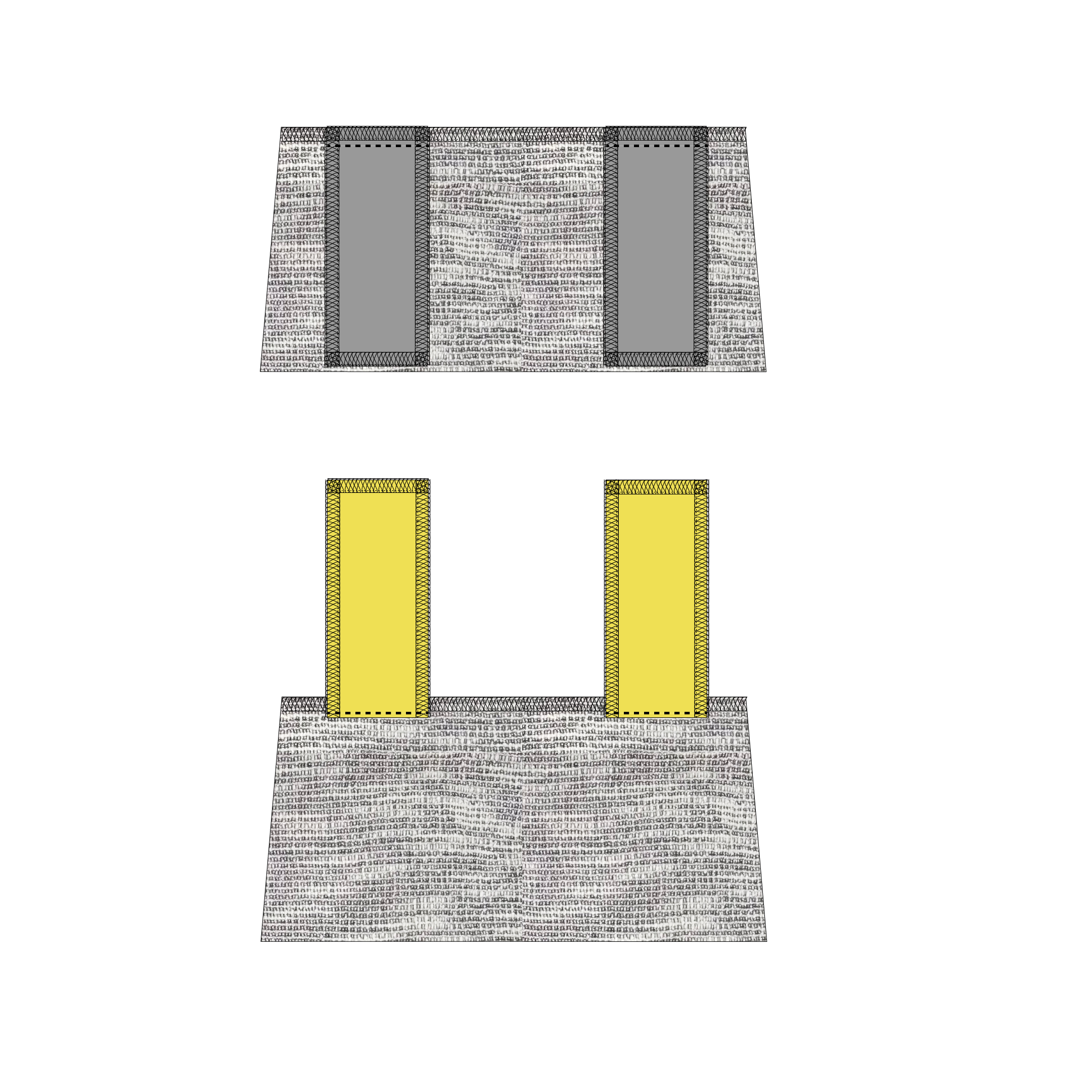 Right sides together, pin and sew the pockets about 2-2.5" from the side edge on the bottom portion of the sliced front, using a 3/8" SA. Flip the pockets up and top stitch on the right side of the fabric, along the seam edge.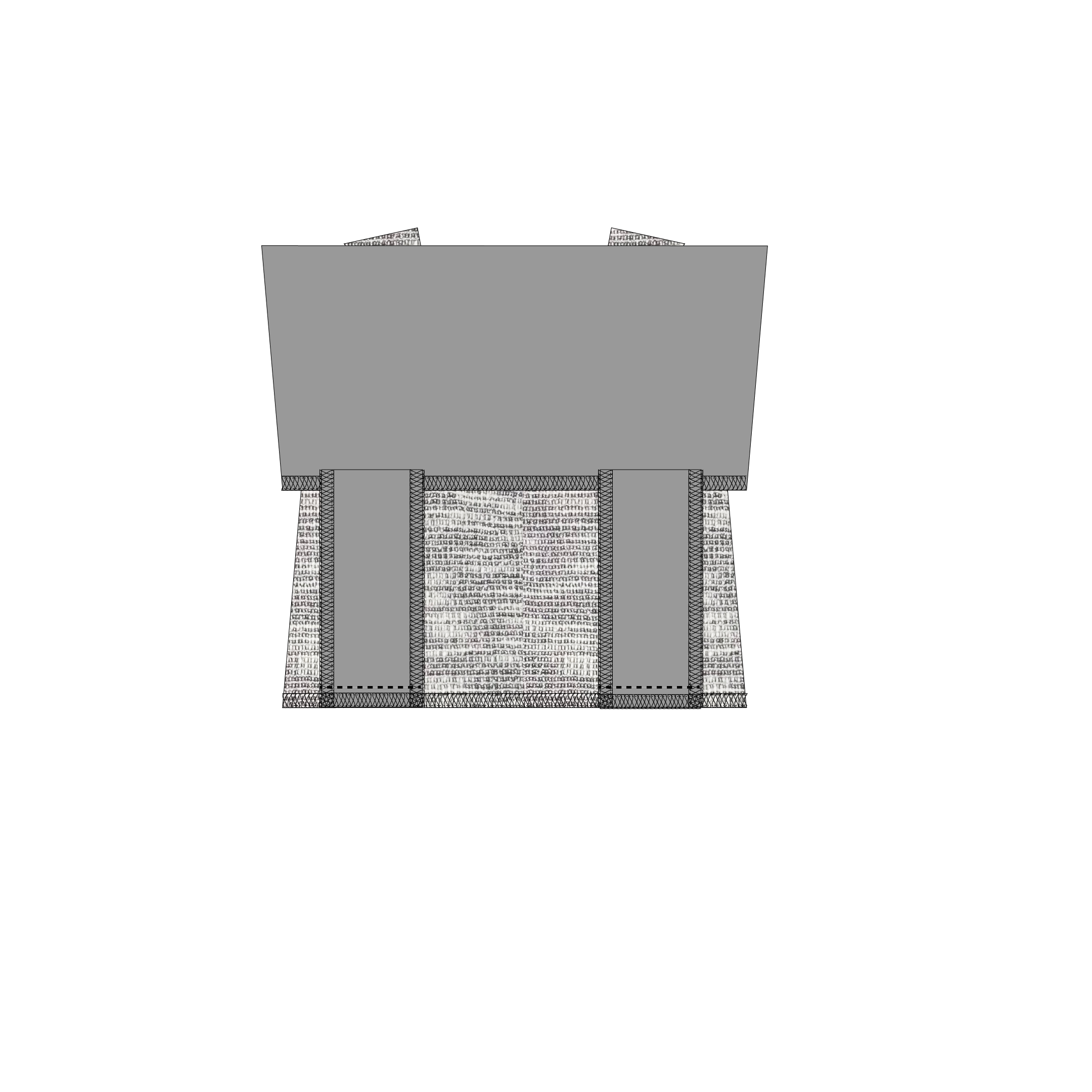 Place the opposite side pocket edges right sides together with the top portion of the dress front, spacing them the same distance as done on the bottom portion. Pin and sew in place, then flip over and top stitch on the right side as you did in the previous step.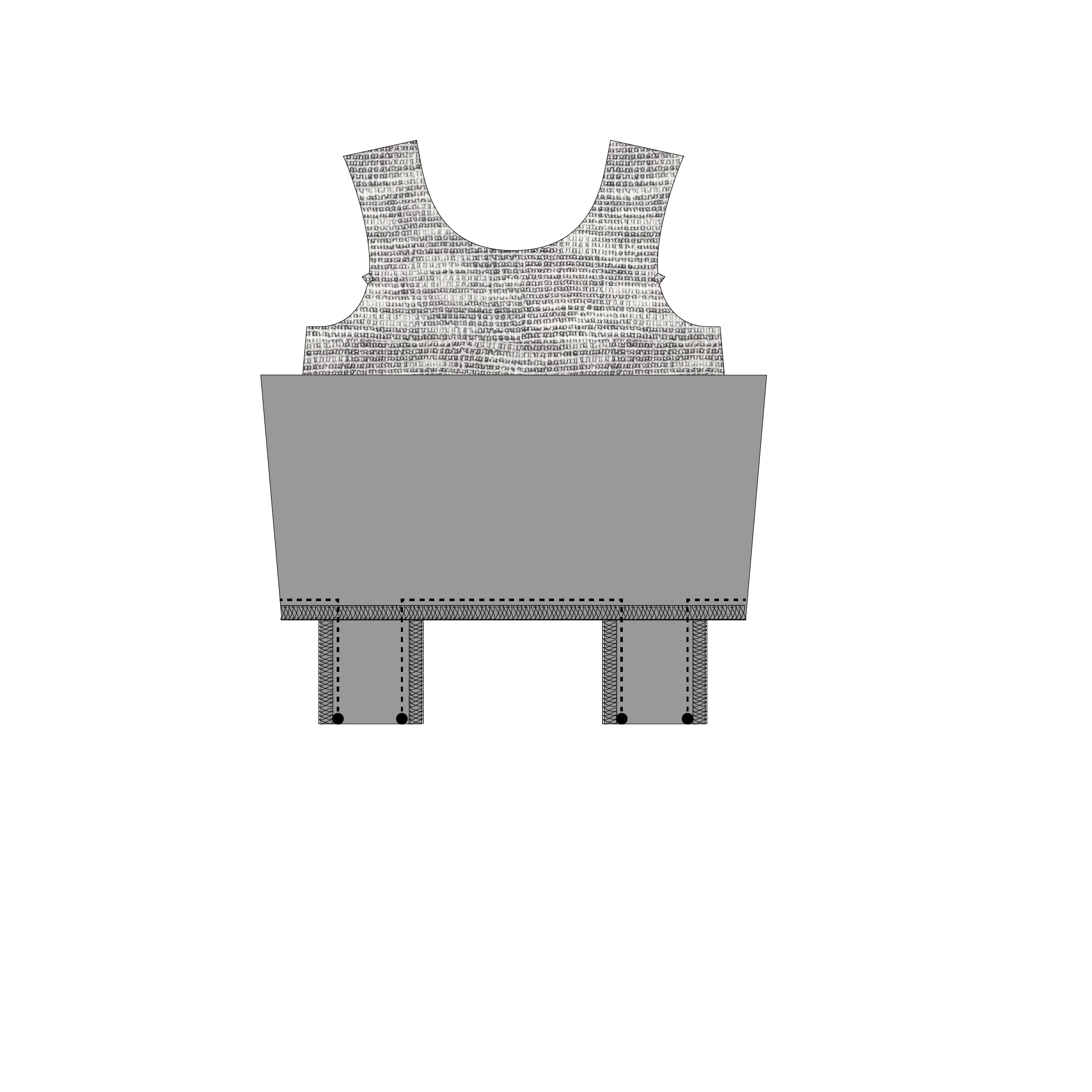 Right sides together, align the sliced edges of the top and bottom portions of the dress front. The pocket should be folded along the bottom. Pin and sew using a 1/2" seam allowance as illustrated, backstitching on the pocket corners.
That's it! I added a little peek a boo bunny on my Cricut machine for an added bit of cuteness. Sew the rest of the pattern as instructed (minus the asymmetric overlay) and VOILA! Perfect fall outfit for a chilly morning at the bus stop!