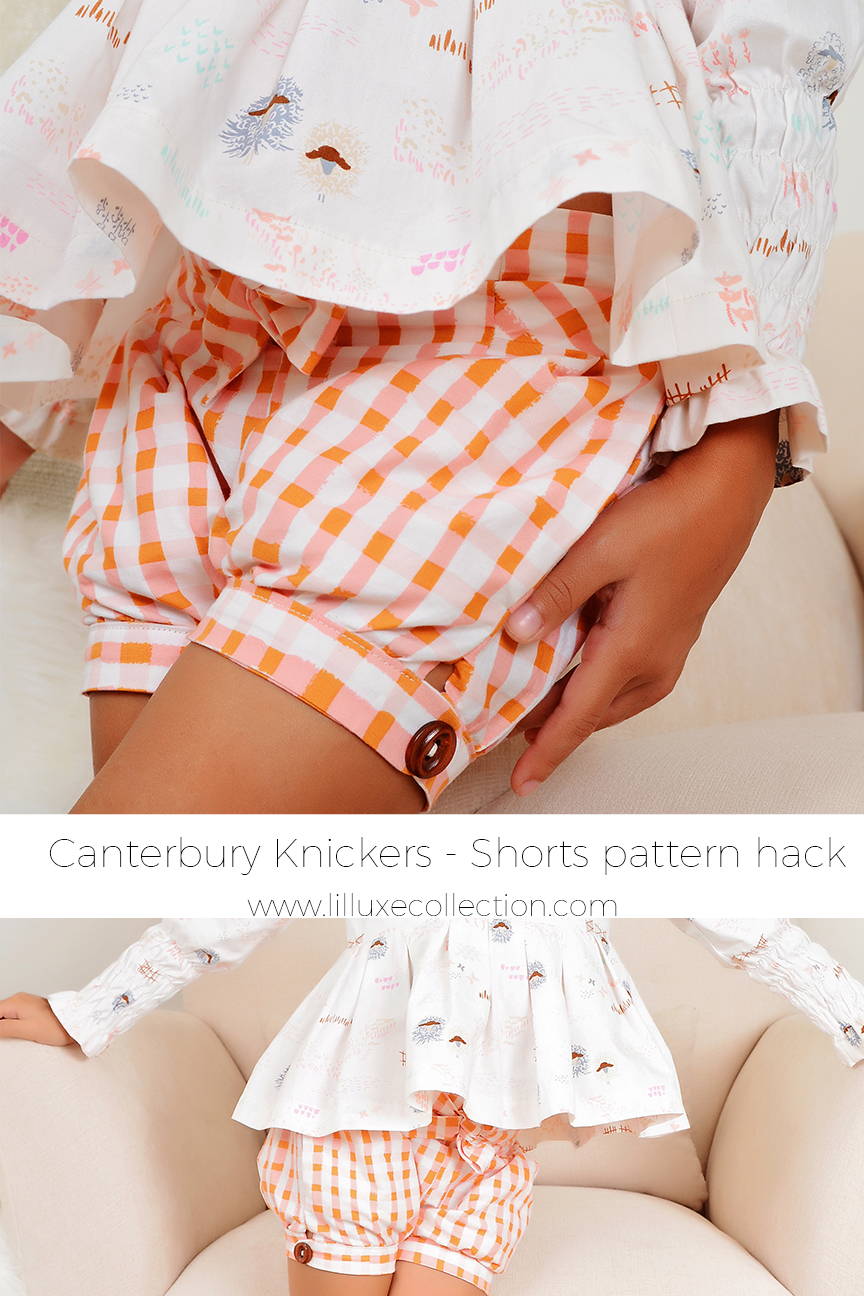 This post has been on my to do list forever!! It's so simple, I don't know why I kept putting it off. So here it is!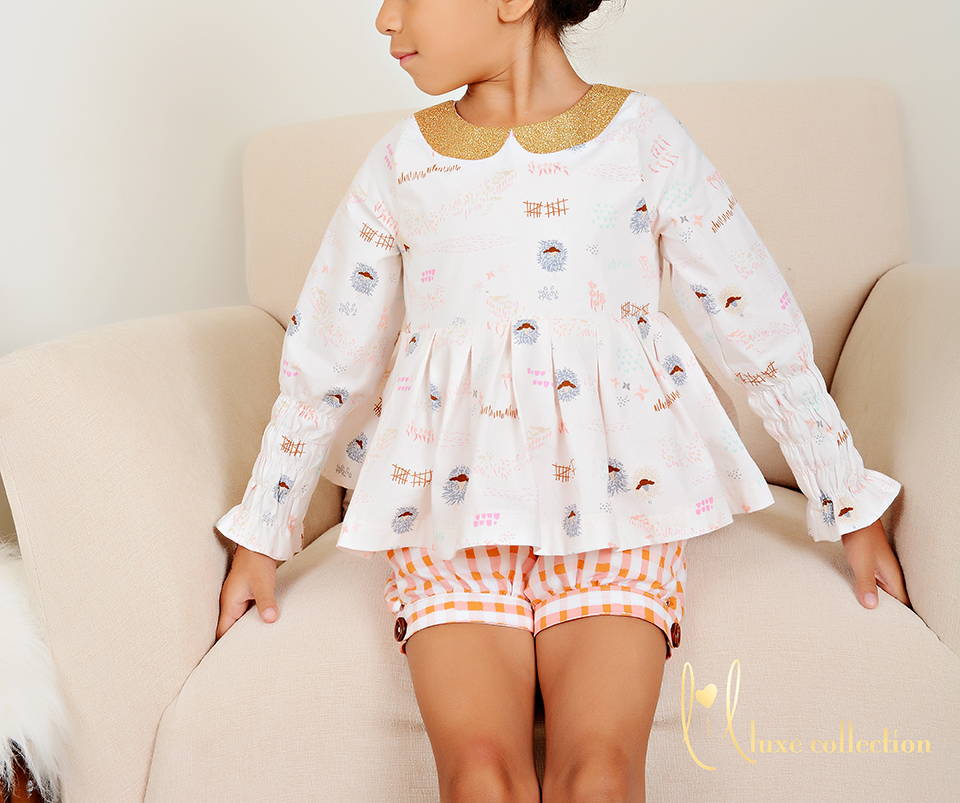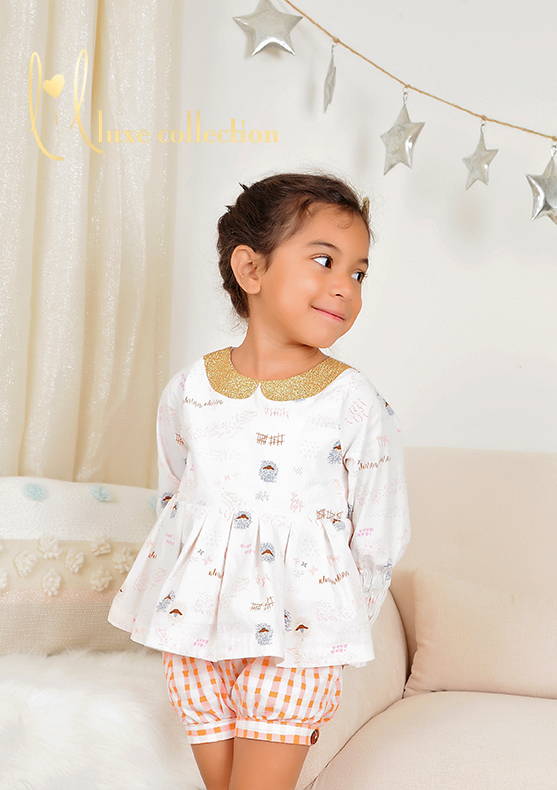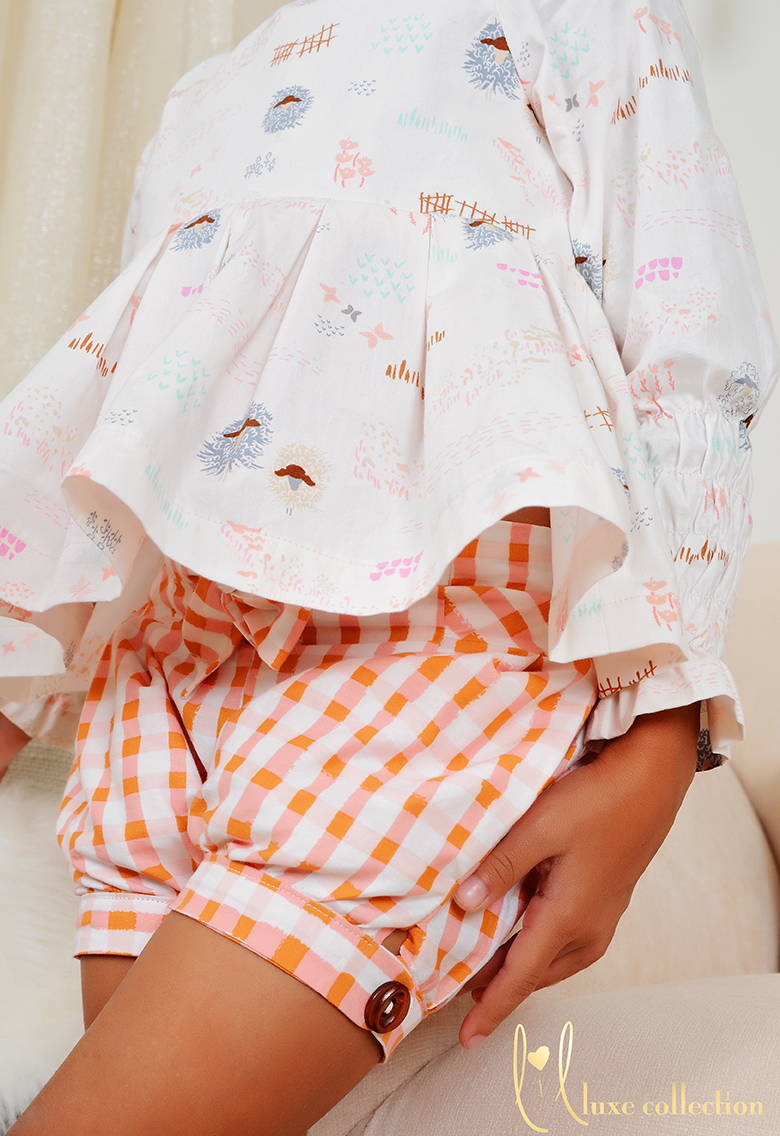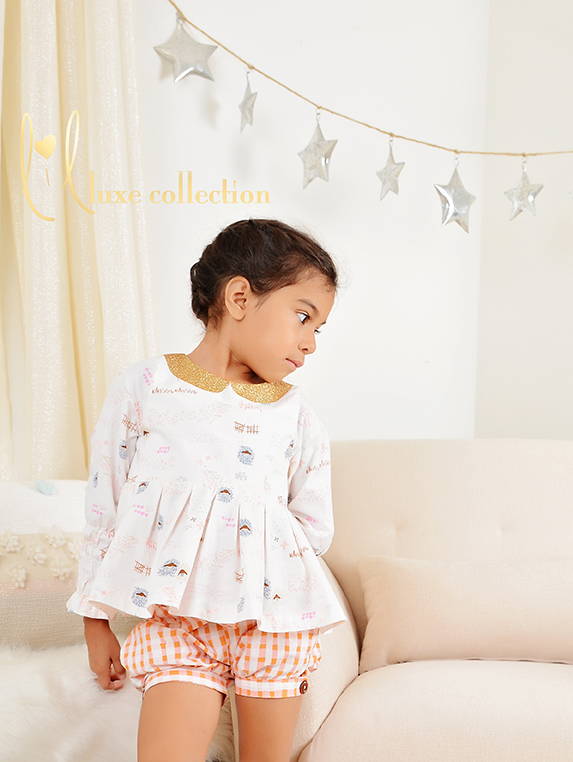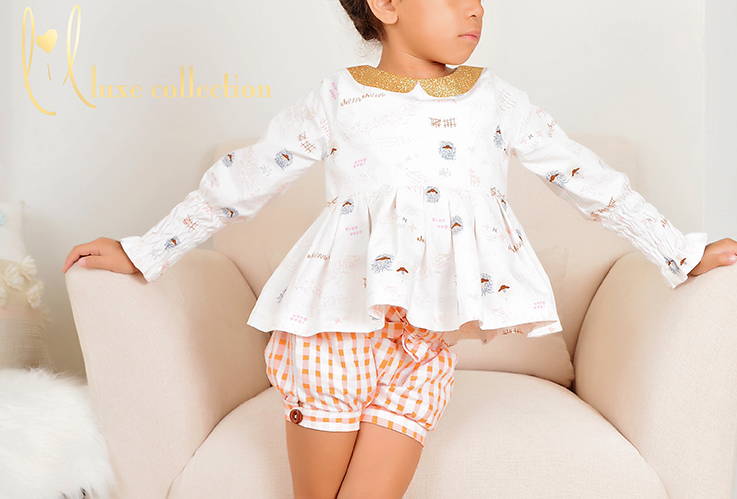 Aren't these little shorties the cutest?! I made these last year for Bonnie Christine's fall quilt market booth and I just love how they came out. All you need is the Canterbury Knickers pattern.
The pattern is tapered for a slim fit as it gets past the knees so the first thing you'll want to do is decide how much of an inseam you want on the shorts (I did 1.5" on these) and don't forget to add seam allowance. Then draw straight across to the edge of the pattern, straightening out the tapered edge. This will give you some extra fabric for gathering to create the cute bubble effect on the shorts :)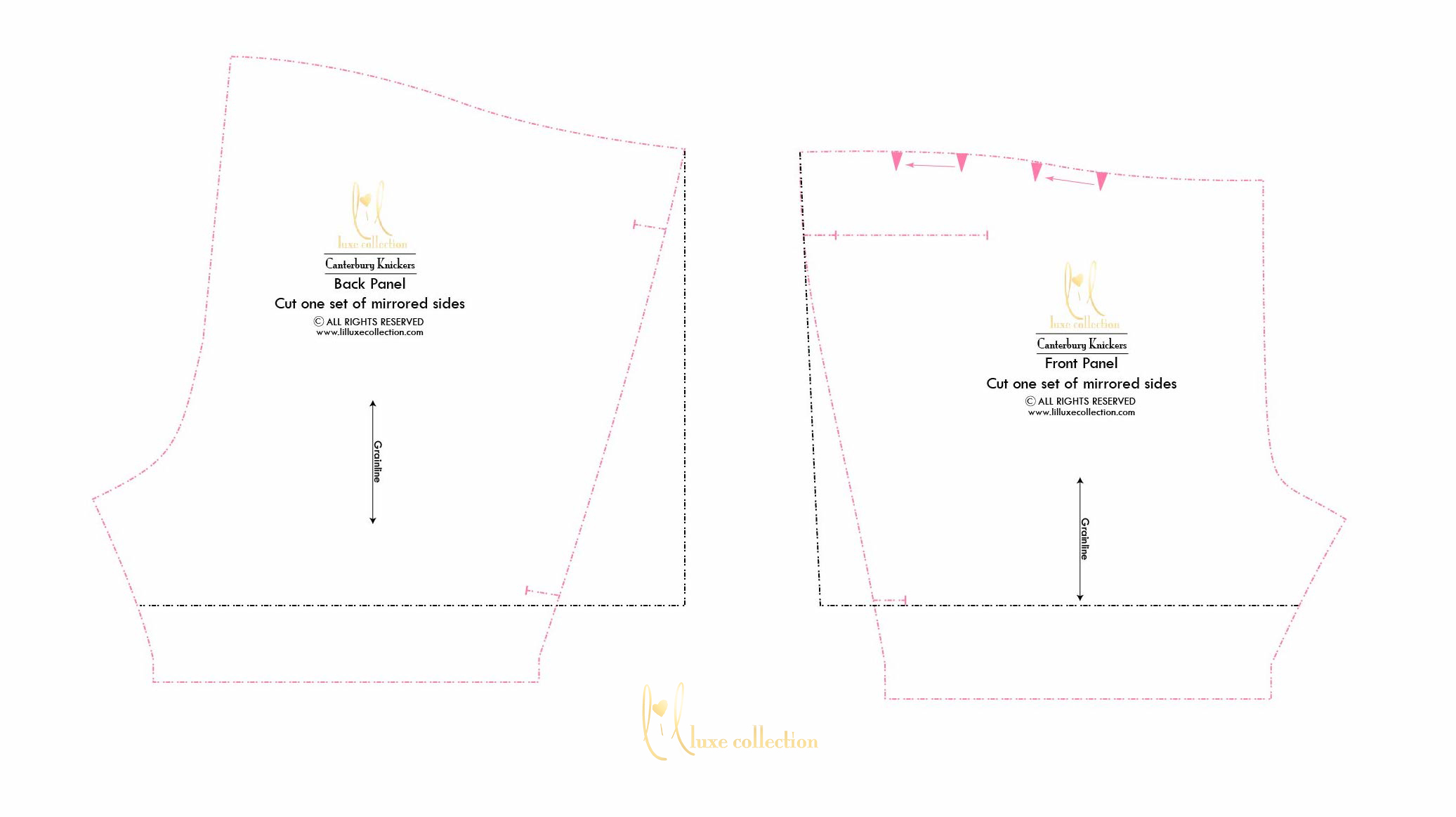 Next you'll want to measure your model's thigh and adjust the length of the cuff pattern piece as necessary.
Proceed through the tutorial as instructed until you get to illustration 13. Before sewing the cuff onto the bottom of the shorts, sew a set of gathering threads to the bottom of the shorts, gather to fit, then proceed as instructed.
And Voila, that's it! Easy peasy! My girls have finally outgrown a good amount of their shorts so i'll definetly be whipping up a few pairs of these this summer!
Happy Sewing!
-Jess